Our favorite job is pairing food with wine and having a great meal every day. What do you think about having some lobster for dinner today? Or steak, if you are not that into seafood? We are going to find out now what wine to enjoy with these foods. So, what wine goes with steak and lobster?
For steak, most full-bodied red wines will pair excellently. Cabernet Sauvignon is a great choice for steak, as it is bold, fruity, and acidic. For lobster, like for the majority of seafood, white wine is the best choice. A glass of Chardonnay is perfect for lobster.
Let's now break down our pairings and see what other wines can make a great pair with our beloved steak and lobster. 
Why is Red Wine Good with Steak?
If you're not a connoisseur of wine, you probably have heard that "rule" that red wine is perfect with red meat and whites are excellent with fish.
To keep it short, steak goes with red wine because molecules called tannins soften the meat's fat to release its flavor.
This fat then mellows the wine's astringency, releasing more of its fruit flavors.
We end up here with a win-win situation for both: the tannin in the wine is softening the steak, and the steak's fat is chilling the wine.
The idea is to pair bold dishes with bold wines. That is why we assigned you to Cabernet Sauvignon.
Cabernet Sauvignon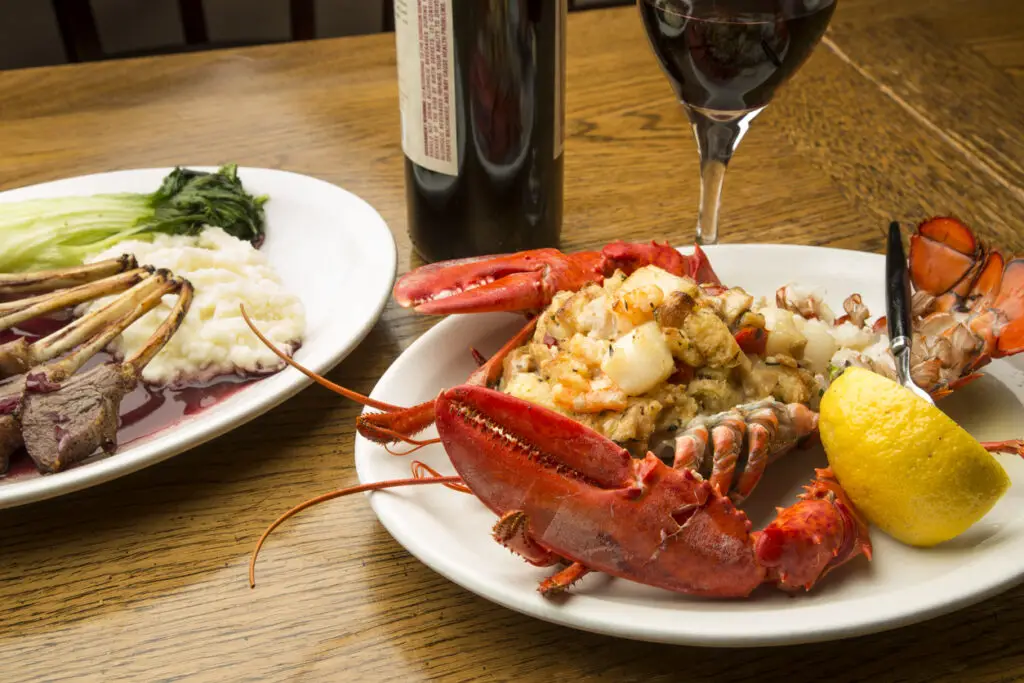 Cabernet Sauvignon is a red grape that produces richer, fuller wine.
The most known red wine grape variety in the world is Cabernet Sauvignon. It has successfully spread from its origin in Bordeaux to almost every wine-growing country in the world. Now Cabernet Sauvignon is the chief grape variety in many first-class wine countries of the New World; the most famous being Maipo Valley,  Coonawarra, and Napa Valley.
Author Note: No matter where they come from, Cabernet Sauvignon wines always seem to demonstrate a handful of common character traits: deep color, good tannin structure, moderate acidity, and aromas of black currant, tomato leaf, dark spices, and cedarwood.
Some people think it has high tannins and acidity, but it also features plentiful fruity notes, varying from berries to plum.
Cabernet Sauvignon also has flavors for sweet-toothed people such as chocolate, vanilla, baking spice, and coconut. Depending on the producers and the place of origin, the hints of sweetness in the wine will vary. Some people love it from the first sip, and some people think that Cabernet Sauvignon is a little too harsh for their taste.
But due to its creamy feeling in the mouth, it is effortless to drink and enjoy.
Cabernet Sauvignons are also called "people pleaser" red wines; you can never go wrong with them.
Merlot
The other best friend of a red, juicy steak is Merlot. Merlot is a Bordeaux grape variety grown worldwide, including regions in France, Italy, the U.S., Australia, and even Chile. The first recorded mention of Merlot is from 19th Century France. But, the first official record is from 1784, made by a Bordeaux official, who was probably a statesman or another public officer ranked high. He claimed that Merlot wine was the finest of its time.
Even though Merlot is now one of the most famous wines worldwide, winemakers used to consider it a "secondary grade" grape. This meant they mostly used Merlot for blending and not as a stand-alone wine grape. Of course, at the time, its main competition was Bordeaux, which still is one of the most highly allocated wines everywhere.
As Merlot's popularity started to grow, winemakers in the Médoc region started planting these grapes. New plantings stopped in 1956 when many climate events and diseases ruined Merlot vines around France. More specifically, a deep freeze hit the French wine regions, and many Merlot and Malbec vines were destroyed.
After the frost was over, many winemakers replanted their Merlot grapes to have the vines destroyed by vicious rot. Due to this devastating turn of events, many 1960s vintage French Merlot wines were lost.
Since a large number of merlots are medium-bodied, they appear to pair well in a red wine sauce or with casseroles with richly sauced dishes such as steak (or even fish), where a more strong tannic wine would be overwhelming. It is also an excellent wine to use when you are cooking, creating a rich foundation for red wine sauces.
Zinfandel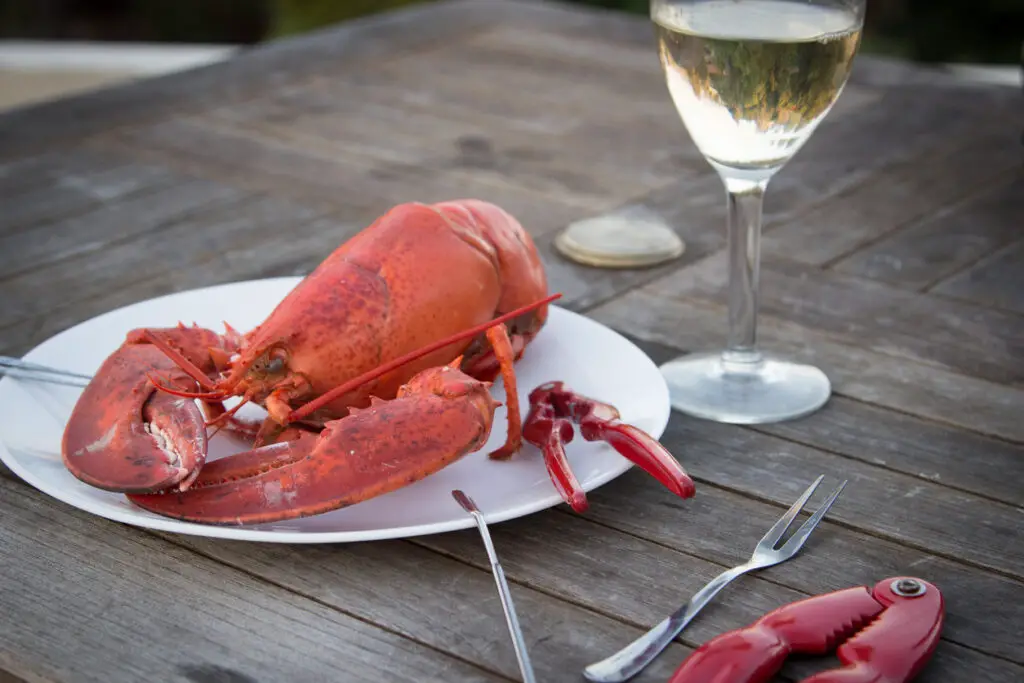 Another red from Italy who emigrated to the USA is Zinfandel. As mentioned above, the origins of Zinfandel are in Croatia and Italy. Its alternative name is Primitivo. Primitivo is the Italian name of the wine grape that comes from the old Latin word "primativus" and the old Italian word "primaticcio," both mean "early ripener" or "first to ripen." In its present homeland America, there is a National Zinfandel Day.
Author Note: Nowadays, it doesn't matter much where it comes from as 99% of Zinfandel wine producers are in America. It is now the signature of wine in the USA. These grapes are also grown in South Africa and Australia.
Zinfandel wine is a bold, fruit-forward red, and wine fans love it for its jammy, fruity and smoky, along with exotic spice notes. Zinfandel's primary flavors are jam, blueberry, black pepper, cherry, plum, boysenberry, cranberry, and licorice. When you taste Zinfandel, it first opens up with a candied fruitiness followed by spices and usually finishes up on a smoky tobacco note.
Zinfandel has characteristics taken from other red wines. It is a dry, medium-full body with medium-high tannins and typical acidity. But quite impressively, it also has a high alcohol percentage of over 15% ABV.
If you have a hard time finding Zinfandel, you can purchase Malbec instead, which is a similar alternative.
Whites are for Lobster
Remember that part from "Friends" when Chandler convinces Monica to order the lobster when she was going to have dinner with Pete? Let's see what wine Pete could have chosen for their romantic dinner.
Chardonnay
Chardonnay is known as the queen of white wine and is one of the most popular grape varieties globally. It is also the best friend of lobster.
Just like every wine, a Chardonnay bottle starts in the vineyard. And, vineyards for Chardonnay are everywhere! Though originating from the French Burgundy region, Chardonnay grapes now grow globally – in over 40 countries. This is a large array of climates, soils, and altitudes, meaning Chardonnay flavor profiles are also diverse.
Acidity is an essential part of Chardonnay wines. This structural strength is what forms the potential for Chardonnay to age well. The texture is another component of Chardonnay wines. These wines give generosity to the palate, offering a buffering effect on its acidic backbone.
A Chardonnay wine palate can range from being light as a feather to dense as a forest, but most tend to be weightier.
Different Chardonnays can display a wide variety of aromas. On the tangier palate of the fruit flavor spectrum, Chardonnay expresses lemon and grapefruit. Slowly going up the ripeness scale are flavors like peach, melon, and green apple. Up higher are pear and yellow apple flavors. Notes of baked apples and cobbler fruits along with tropical fruits such as pineapple also follow.
Chardonnay flavors aren't limited to fruits. When grown in colder climates, they showcase "mineral" notes due to the stone-like influences such as oyster shells, chalk, and pencil shavings from the soil. Chardonnay wine aromas can be earthy, like garden dirt or fresh mushrooms.
Sauvignon Blanc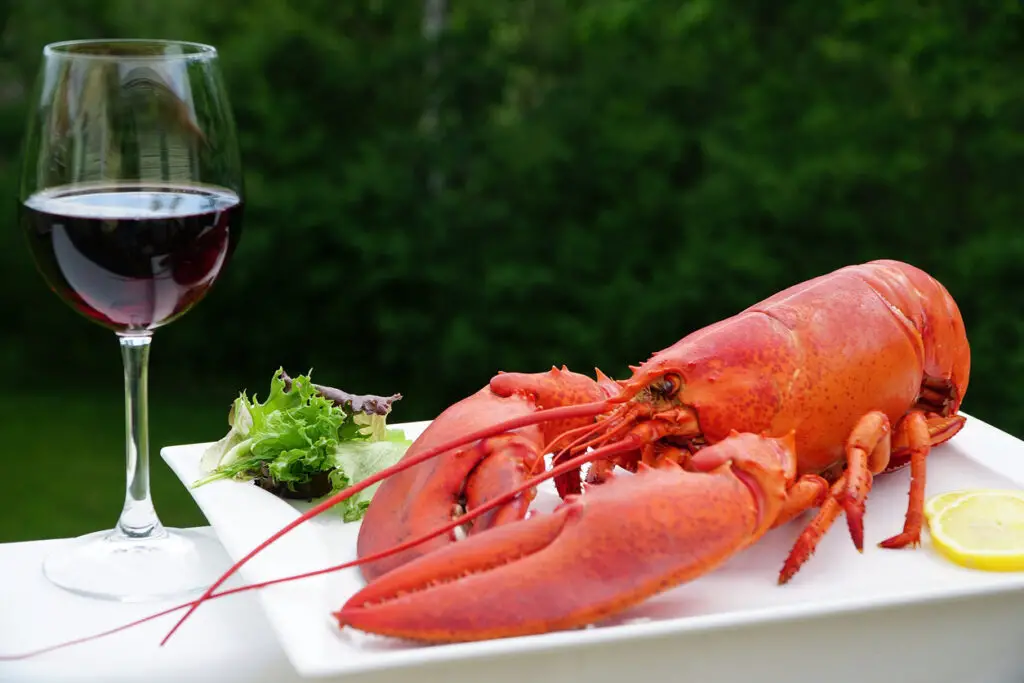 This wine has been mentioned a lot on this blog, but here we will dive deeper.
Sauvignon Blanc is also from Bordeaux, and it is a green-skinned round-shaped vine grape family. The fruit is unbelievably tender and delicate. Yet the name of the grape says something different. If we analyze the french word, the "Sauvage" means wild, and "blanc" is white. It gets its name because of the characteristics of growth in wild places as well.
The popular white wines that have Sauvignon Blanc in their basis are Pouilly-Fume, Sancerre, and Marlborough.
Author Note: Sauvignon Blanc has many-many notes of fruits and herbs in it with every smell you take. You will feel the acidity and a light lime taste from your first sip, then it gets sweeter, and you'll feel other fruits, especially peach.
After, you will feel the oiliness and buttery taste with slight vanilla. A hint about its sour taste: when the fruit is less ripe, it may have an acidic taste, but if it's riper, it is sweeter.
Pick Sauvignon Blanc with lobster; Monica would approve.
Other Options?
We suggest Rosé or Sparkling wines. They are an uncommon choice, but they can improve the delicate lobster flavor. Dry Rosé has enough subtlety to avoid overpowering the lobster, like Renault, Syrah, or blended Provencal, but enough sophistication to do it justice. It complements a baked or grilled lobster dish, maybe a bottle of Champagne, or even a Rosé Champagne.
Other sparkling wines are also good choices, such as Prosecco and Cava. Both of them are the kind of bubbly, acidic wine that suits lobster.
Wrapping Up
Goodbyes are always hard, especially after such a fancy dinner. A lifehack you can use; order both steak and lobster. Now you got to pick one-two of those wines we mentioned above; one for steak and one for the lobster.
So that you can get two different wines, and you can try both! We hope you enjoyed this article on what wine goes with steak and lobster.
Thank us later, now get ready! Bon appétit.
To living a full-bodied life,
Wesley