Spraying champagne is always associated with festive occasions. A champagne bottle is simply an integral part of weddings, birthdays, anniversaries, and other celebratory evenings. Anyone who watches sports knows the scene of jubilation too. Spraying champagne has long been associated with Formula 1 races. When looking at a huge bottle that winners spray on the crowd, many ask themselves what size champagne bottles in F1?
There are several different sizes of bottles used in F1 varying from 750 ml up to 15 liters. But the ones you see the driver spray on the podium are the special 3-liter Ferrari Trento bottles of champagne.
Skip to the good stuff:
How big are the bottles on the F1 Podium?
For the last 5 or so years they have used a 1.5 liter bottle but as of 2022 F1 has switched to a 3 liter bottle of champagne
How much do the F1 Champagne bottles cost?
The Ferrari Trento that they drink on the podium typically costs around 300 Euros or $320 USD
What is the official champagne of F1?
Ferrari Trento has been the official champagne supplier of F1 since 2021. This
Let's take a closer look at the historical facts of spraying champagne and see who are the suppliers of this festive drink during Formula 1 races.
The Tradition of Spraying Champagne After a Race
Many people think that the tradition of spraying a bottle of Champagne after a race is as old as the sports ceremony itself. However, the truth is a bit different. Although the Champagne celebration in sports was first introduced in the 1950s, spraying these bottles became an integral part of the race ceremony only in 1967. The first driver to start the tradition was Dan Gurney.
During Gurney's career, he was considered one of the best racing drivers in the world. Although Dan Gurney was famous before, it was in 1967 when he went down in motorsports' history. This was the year when Gurney was driving Ford GT40 together with A.J Foyt, with whom he won the 24 Hours of Le Mans and gave Ford victory for the second year in the overall standing.
The interesting part came after Gurney's win at the trophy ceremony. The racer saw the CEO of Ford Company Henry Ford II, team owner C. Shelby and a few journalists who had predicted a bad race for the Gurney and Foyt duet. What he did next became a tradition up until now. Gurney shook up the Moet bottle that was given to him and sprayed everyone with a bottle of Champagne.
In his next interview, Gurney said that what he did with a bottle of Champagne was completely spontaneous. The victory was well deserved, and the racer thought it needed some special celebratory memories. Gurney also mentioned that he had no idea that his spontaneous action would start a whole new tradition.
Since then, Formula 1 races have been synonymous with Champagne. It is interesting how Champagne was part of the celebration since the 1950s, but Gurney turned it into a whole new tradition.
The History of Formula 1 and Champagne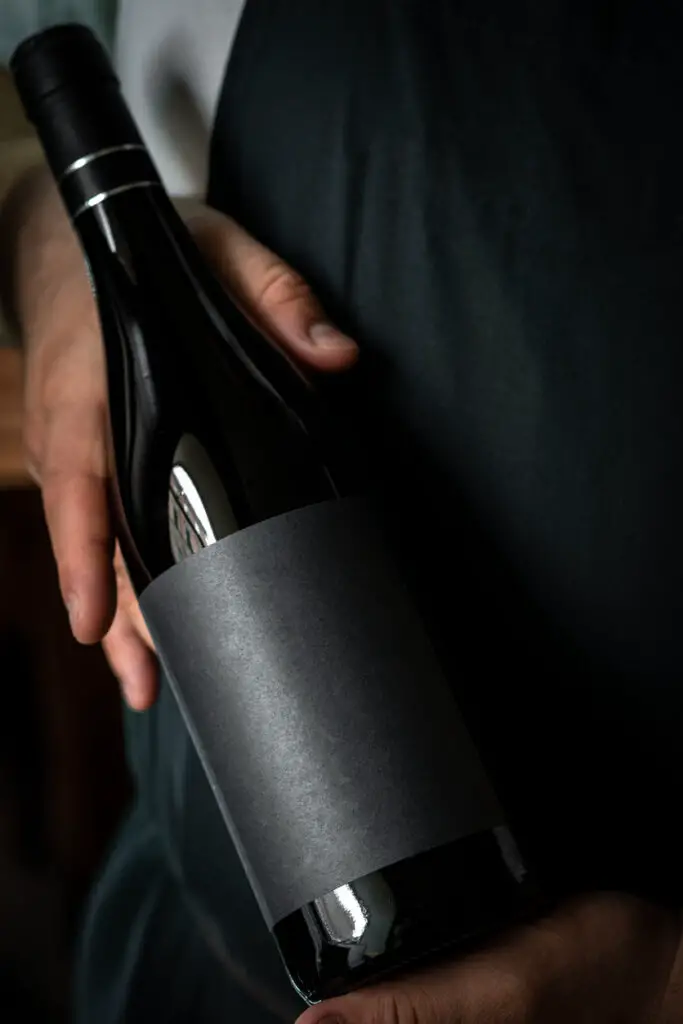 As you know, champagne is generally a celebratory drink not only at weddings and birthdays but plenty of other celebrations, including Formula 1 races. If you are a fan of Formula 1 races, you probably are familiar with a tradition of consuming and spraying champagne on the winner's podium. Did you know that the tradition became so widespread other races, including Moto G.P., have adopted it too?
Author Note: It is hard to imagine a time when the winner did not uncork a bottle of bubbly in front of so many people. In fact, back then, the winner simply accepted applause and immediately got prepared for the next race.
Juan Manuel Fangio, a driver who dominated auto racing competitions back in the 1950s, was the first to be presented with a champagne magnum. Unlike today, J.M. Fangio did not uncork the bottle in front of his fellow drivers but preferred keeping it to drink in the privacy of his own house.
The Tradition Continues
As you already know, it was Dan Gurney who turned uncorking champagne into a festive tradition during Formula 1. For the next 25 years, the tradition was preserved, and the image of victorious drivers was not complete without spraying a bottle of champagne. However, in the early 90s law was enacted to curtail tobacco and alcohol promotion, including during events like Formula 1.
For a short period, the law also led to banning the practice of celebrating the victory with a bottle of champagne. Surely it was odd to see winners not continuing Gurney's tradition, but everyone followed the imposed law for the next couple of years.
The Formula 1 team is very detail-oriented and has proven it more than once. This tradition came back in 1997 when famous businessman Bernie Ecclestone asked his assistant to purchase a bottle of champagne for the winner at Magny Cours. Similar to how accidentally uncorking champagne became a tradition in F1 races, Bernie Ecclestone brought it back to life.
What Champagne Do They Use In F1?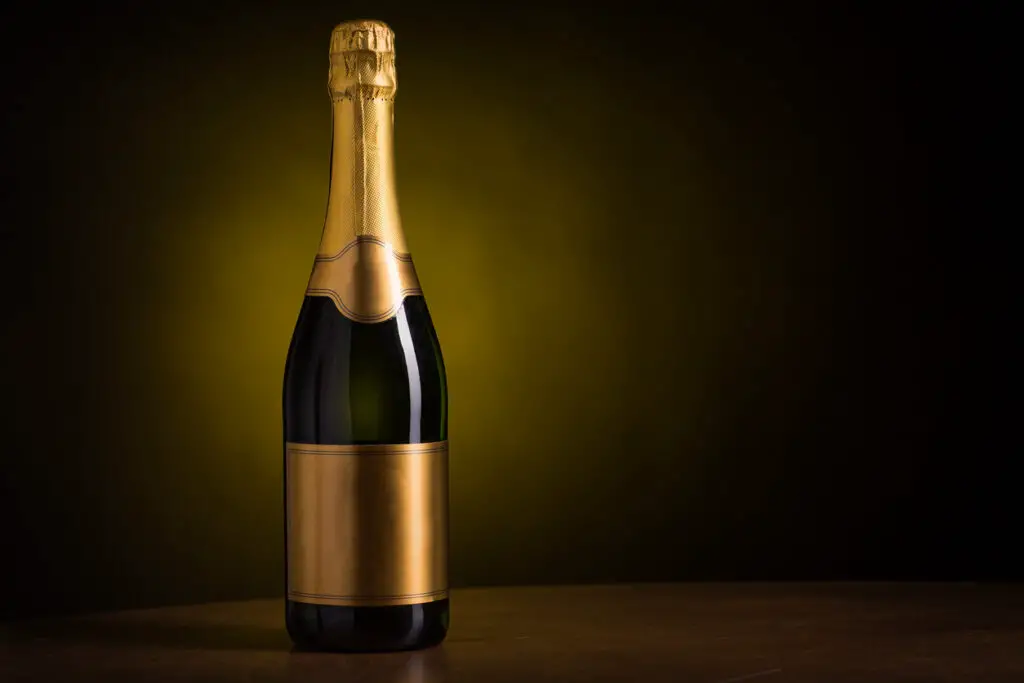 Before answering what size champagne bottles in F1, let's see who the official suppliers of it are. Moet and Chandon, better known as just Moet, are the current providers for F1 champagnes used in the podium ceremonies.
Moreover, Moet and Chandon have been the official champagne of different automobile competitions back in the 1930s and were also the official champagne of Formula 1 from the 1960s to 1997.
In 2018, Formula 1 welcomed Champagne Carbon as its official supplier. The Managing Director of Commercial Operations of Formula 1, Sean Bratches, mentioned that tradition mystique and celebration are characteristics of both Formula 1 and Champagne Carbon, about which the company representative is very pleased to announce Carbon as one of their partners.
Author Note: What makes Champagne Carbon so unique and suitable for drivers to celebrate their victory is the design itself. As the name itself suggests, the unique feature of a bottle made with Carbon represents the "amazing technology" of the sport, as Sean Bratches would like to call it.
Moreover, Alexandre Mea, Champagne Carbon CEO, mentioned that what unites F1 and their company is similar values. "We share a similar story of great heritage, the constant pursuit of perfection, and relentless desire to innovate." True story. Both possess a rich history, share similar values, which is, of course, a base factor for successful collaboration.
Why Do F1 Drivers Spray The Champagne?
We already know that the start of this tradition was with Dan Gurney. However, just a year before Gurney's win, Jo Siffert winning a 24-hour race, accidentally sprayed the crowd. Similar to many great traditions, for the first time in 1966, spraying champagne over the crowd happened by a complete accident.
The problem was that Jo Siffert's winning bottle had been sitting out in the sun for quite a long time, causing pressure inside the magnum to build up. What Dan Gurney did the next year was a deliberate action as an image of his excitement and celebration.
What Size Champagne Bottles in F1?
When people see this big bottle of bubbly on the podium, the first question is what size champagne bottles in F1? Well, there are different sizes, but usually, the one you see on the podium is a 1.5-liter bottle. There are smaller ones too, including 750 ml or bigger ones like 6 liters going as big as 15-liter bottles.
Uncorking champagne and spraying it is one of the most exciting moments not only for the winner but for fans too. It is a joyful moment of how the winner chooses to share his excitement with fans. But fans are also curious on why they prefer to spray it in public rather than drink in privacy. Well, we know that champagne is a celebratory drink.
Another question that immediately pops into our minds is how expensive the bottle of F1 champagne is? Let's take a closer look to find out more.
How Much Does The Champagne Used in F1 Cost?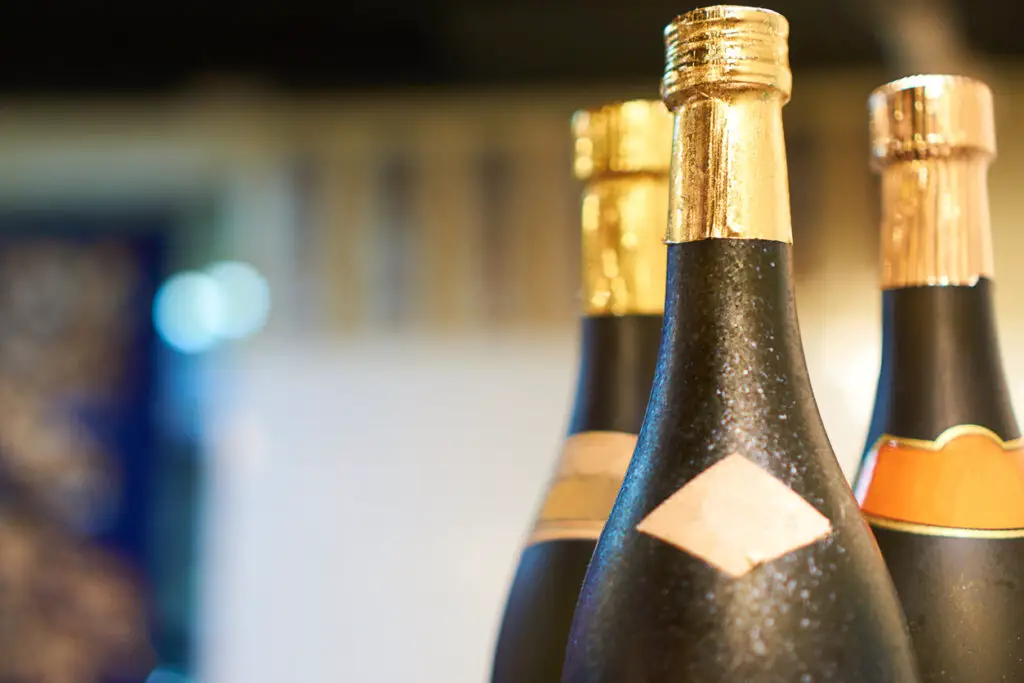 Coated in a layer of carbon fiber, F1 champagne is said to take a full week and a detailed 21 step process for craftsmen to get the festive drink bottle. Each bottle on the podium has its unique label.
For example, the winner gets the gold one, silver for the runner up and bronze for the third place. You may ask yourself, how much does this complicated bottle of champagne cost?
Top Tip: The first thing that comes to your mind is that an F1 bottle is suitably expensive. In recent years, they have altered the champagne selection to a more affordable option. Where a standard size 750 ml bottle of Carbon costs approximately $500, the now used 3-liter bottle of Ferrari Trento podium champagne costs approximately $320 USD.
There are even bigger bottles of 6 liters Methuselah with a value of $8000 or 15 liters Nebuchadnezzar with a cost of $50,000.
Wrapping Up
All in all, uncorking a champagne bottle as a symbol of victory has been an integral part of Formula 1 races since 1967. Although the tradition was well kept for the next 25 years, there was a time when winners did not celebrate the victory in this way due to laws on the restriction of alcohol and tobacco ads.
However, throughout history, various rules have changed, and as of now, champagne is synonymous with Formula 1 races again.
Interestingly, there are many questions regarding F1 festive champagne. Many people are interested in what size champagne bottles in F1, who are the suppliers, and whether spraying it has always been a tradition?
The special edition Moet & Chandon Champagne for F1 races is a 1.5-liter magnum bottle, which costs $3000, was used up until 2021. Although you may notice bigger bottles like six or even 15 liters, the main one used in the podium is a 1.5-liter bottle with an approximate price of $3000. Now F1 has opted for a larger yet more affordable bottle, a 3-liter Ferrari Trento champagne which you can get for $320 USD.
A bottle of champagne has been associated with Formula 1 races for a long time. One cannot imagine a celebratory final of a race without uncorking a fancy bottle of F1. Hopefully, this tradition will stay with us for a long time! We hope you enjoyed this article on what size champagne bottles are in F1.
To living a full-bodied life,
Wesley