Champagne is a drink everyone loves, no matter the occasion. It is a sparkly drink for love, joy, and celebration. But sometimes, a single bottle is just not enough! That is probably what the creators of Nebuchadnezzar champagne also thought. So, what is a Nebuchadnezzar champagne bottle?
Nebuchadnezzar is the largest mainstream size of all produced bottles and holds a whopping 15 liters of Champagne. This is equal to 20 standard bottles.
Now, let's dive deeper into bottle sizes and just why they have such unusual names.
Mainstream Champagne Bottle Sizes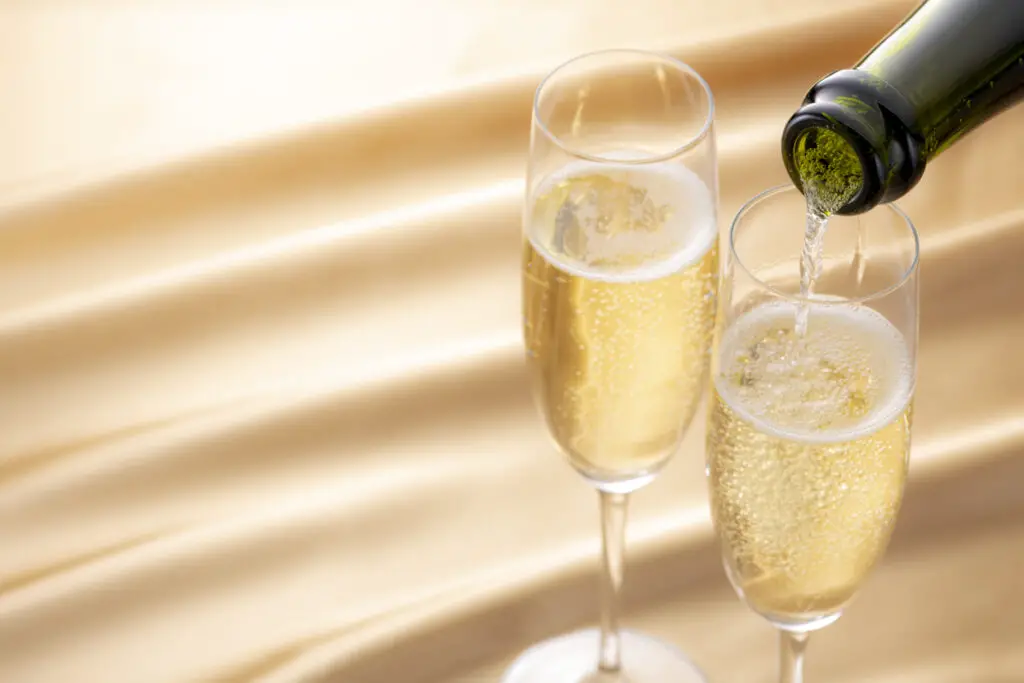 Magnum: 1.5 litres or 2x 750 ml bottles
Author Note: This bottle of Champagne serves approximately twelve people. The name of this Champagne comes from the Latin word magnum, meaning "great," and it has been used like this since the end of the 18th century.
This format of Champagne is often said to be superior to regular-sized bottles by wine experts, especially for maturing wines. Due to the ratio of air to the liquid being lower in this bottle, wine can age more slowly.
Jeroboam: 3 liters or four bottles
The Bordelaise calls this a "double magnum," while a 5-liter jeroboam (6.66 bottles) can also be found in Bordeaux. Larger bottles of Champagne are named after Biblical figures and heroes. The Jeroboam is named after two kings of Israel, the first of whom is generally known as the Kingdom of Israel founder.
Jeroboam I (931 BC – 909 BC) was the first king of Israel, according to the Bible. He got his crown from the ten tribes that rebelled against Rehoboam, the son of Solomon. Jeroboam II (743 – 746 BC) was the son of King Joash, and his power extended over all the lost provinces, except the Kingdom of Judas.
This bottle size is very popular for events such as weddings because they serve around 24 people and are easy to chill and pour.
Rehoboam: 4.5 liters or six bottles
Rehoboam was the son of King Solomon, and he ended up conquering the territories of Benjamin and Judah. His government came under fire for 10 out of the 12 tribes in Israel who followed Jeroboam. This bottle of Champagne can fill approximately 36 glasses.
Methuselah: 6 liters or eight bottles
This bottle is also called "imperial" in the Bordeaux region and serves around 48 people. The champagne size is named after the patriarch Methuselah, who was the oldest person mentioned in the Old Testament and has become synonymous with longevity.
According to Genesis, he lived to be 969 years old but died in the flood. His descendant was Noah, the single man to have survived the Great Flood. Also, he has been credited to be the planter of the very first vines, so we have him to thank for our delicious wines.
Salmanazar: 9 liters or 12 bottles
This title was the surname of five well-known Assyrian kings. Shalmaneser I was in control of Assyria between 1275 and 1245 BC, and Shalmaneser III was Assurbanipal's son and a great ruler and builder. Shalmaneser V took over from 727 to 722 BC and invaded Palestine.
He won the fight against the king of Israel, Hosea, and reigned over Tyre and Samaria until he died.
This large bottle of Champagne serves about 72 people and is great for large parties.
Balthazar: 12 liters or 16 bottles
Balthazar was one of the historic wise men who came to bring gifts to the baby Jesus. In traditional iconography, he is the representative of Africa. But, there is another Balthazar that could have given his name to this bottle.
He was the last king of Babylon (539 BC) and danced away the nights while his land was under siege by Persian troops. He handed the victory over to the Persian king Cyrus on a plate and was killed during the seizure.
A Balthazar bottle of Champagne serves approximately 96 people.
Nebuchadnezzar: 15 liters or 20 bottles
Nebuchadnezzar the Great was the greatest king of Babylon and reigned between 605 and 562 BC. During his rule, Babylon was the cultural center of the entire western world.
After he defeated the Egyptians, he also conquered Jerusalem many times and took many people captive to Babylon, which he made into an amazing city.
Top Tip: This is the largest mainstream traditional champagne bottle that is still easy to pour (for two people). It is a great size for large launches and statement parties, as it serves approximately 120 people. This makes Nebuchadnezzar Champagne bottles the largest widespread format for champagne.
Special Champagne Sizes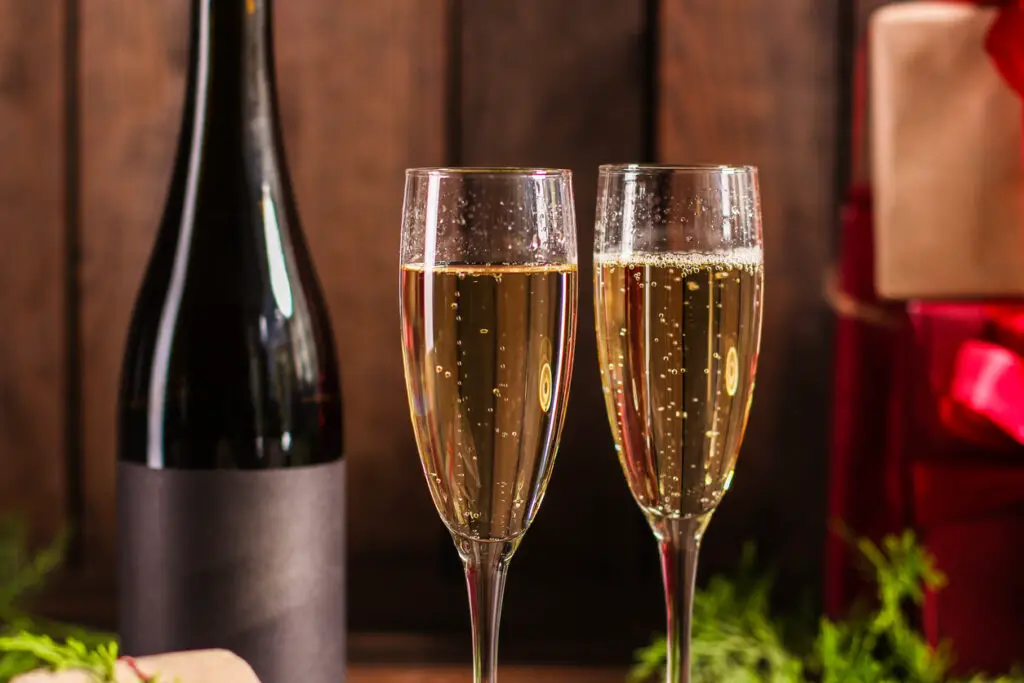 Aside from the mainstream available champagne sizes we mentioned above, there are some other bottles that can be found for purchase.
Solomon: 18 liters or 24 bottles
The namesake of this bottle was one of the wise men who represented Europe. According to the Old Testament, Solomon was king of Israel from 970 to 931 BC. He is the subject of several books of the Bible and brought the gift of wisdom and languages. His wealth and relationship with the queen of Sheba are also well-known.
Sovereign: 26.25 liters or 35 bottles
The sovereign bottle was designed for a very special occasion. It was for the baptism of the biggest cruise ship in the world, « Sovereign of the sea,» on 16 January 1988.
Primat: 27 liters or 36 bottles
Author Note: The name comes from Latin and means « first-class.» Historically, this was a title given to a few archbishops, who would then have some superiority over all the other bishops and archbishops of a certain region. This name was first used in 1999, and this was the largest bottle ever produced then.
Melchizedec: 30 liters or 40 bottles
This bottle is named after an enigmatic character of sacred history and was first produced in 2002. Melchizedec blessed Abraham and has received a similar 'messianic' character like Christ.
The Most Expensive Champagnes
Now that we have discussed the largest champagnes in the world let's move on to the most expensive. Some of these are in the sizes mentioned above!
10. Salon Blanc de Blancs Le Mesnil-sur-Oger (1.5 Liter Magnum) 2002 — $899
Blanc De Blancs Le Mesnil-Sur-Oger 2002 is the only Champagne produced by this label and is made using a precise blend of Chardonnay grapes from Le Mesnil-sur-Oger in the Côte des Blancs region of Champagne, France. This Champagne is very lively and powerful, with delicate notes of honeyed orange flower and candied citrus.
9. Champagne Krug Vintage Brut (1.5 Liter) 1988 — $949.99
Six generations of the Krug family have created a uniquely exceptional Champagne through lots of care and craftsmanship since 1843. They are the only house that still uses small oak casks to ferment their Champagne. The Krug 1988, which has been aging for over a decade, has tremendous depth and complexity along with a surprising freshness and notes of dried figs.
8. Champagne Krug Clos du Mesnil Blanc de Blancs 1995 — $969
This highly sought-after 1995 vintage Champagne rarity has only just been released from the Krug cellars. The Blanc de Blancs has a rich nutty flavor with notes of honey and a certain crispness and freshness.
7. Pol Roger Sir Winston Churchill (3 Liter) 1988 — $1,175
Pol Roger is one of the few traditional Champagne houses that still make fewer than 120,000 cases per year. In fact, Sir Winston Churchill loved Pol Roger Champagne and went on to become the inspiration for this aromatic 1988 blend.
6. Veuve Clicquot Yellowboam Ostrich Limited (3 Liter) — $1,599
The widely-known winemakers behind Veuve Clicquot Yellow Label made only 3,200 exclusive bottles of this Yellowboam Ostrich Champagne. The bottle's label has exotic Ostrich-leather seals and is made with 22.4-carat gold, along with a collectible 24-carat gold-plated cap with Madam Clicquot's signature.
5. Armand de Brignac Brut Gold (Ace of Spades) (3 Liter) — $2,239
The Armand de Brignac Brut Gold is the label's favorite, made from a perfectly balanced mix of Pinot Noir, Chardonnay, and Pinot Meunier wine. This non-vintage Brut Gold is full-bodied and lively with subtle notes of brioche and a deliciously creamy texture but a very silky finish. The gold Armand de Brignac bottle was revealed in 2006 and originally made by Cattier for the André Courrèges French fashion house.
4. Champagne Krug Clos d'Ambonnay 1995 — $3,999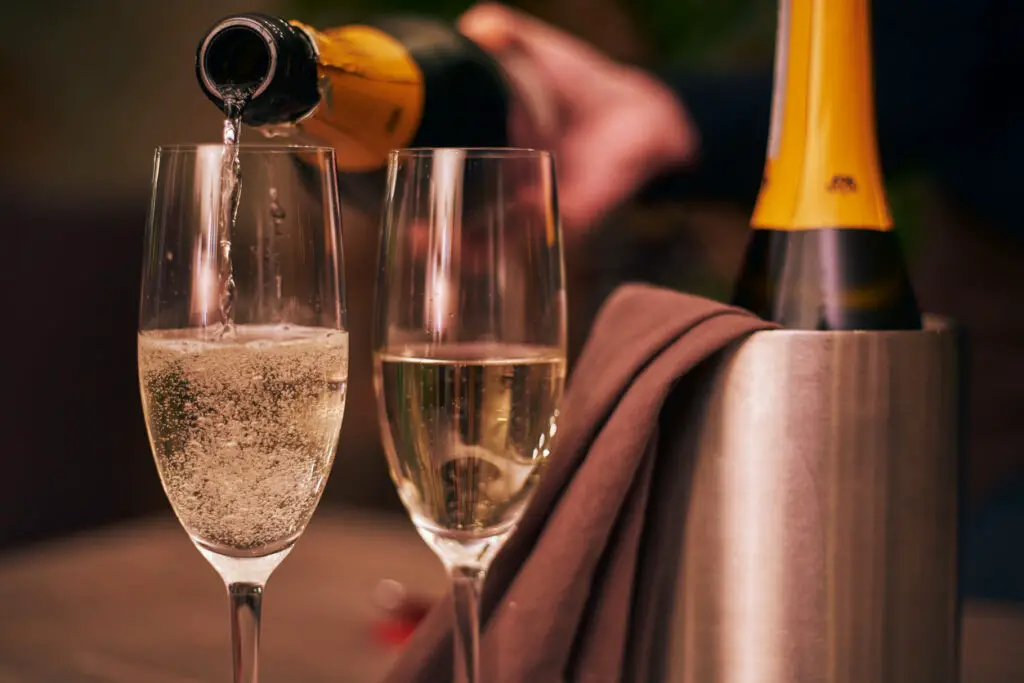 This single-vineyard Champagne was made by the Krug brothers for 15 years and debuted with one of the highest price tags for any newly released wine. Only 250 cases of this Clos d'Ambonnay were released. It is a Blanc de Noirs made entirely using Pinot Noir, so you can already feel how delicious it surely is.
3. Armand de Brignac Brut Gold (Ace of Spades) (6 Liter) — $6,500
This Armand de Brignac Brut Gold is 6 liters and made using a beautifully balanced mix of Chardonnay, Pinot Noir, and Pinot Meunier wine. Just like with the smaller bottles, this non-vintage sparkling wine is full-bodied and lively with notes of brioche.
2. Dom Pérignon Rosé by David Lynch (Jeroboam, 3 Liter) 1998 — $11,179
This Dom Pérignon Rosé is produced by the largest Champagne house in France: Moët et Chandon. The bottle is one out of the ten designed by famous director David Lynch for Dom Perignon.
This rosé has floral, citrusy, and dried-fruit aromas with a fullness of texture and a remarkably balanced structure.
1. Dom Pérignon Rose Gold (Mathusalem, 6 Liter) 1996 — $49,000
Only 35 bottles of this gold-plated Dom Pérignon Mathusalem were made. This vintage rosé has malt aromas complemented by smoky accents. The taste is very strong, tense, and sharp with a bold finish.
Parting Thoughts
Now, whether you are drinking a thousand dollar Dom Perignon or a Methuselah bottle, everyone loves a glass of Champagne. So next time you see a biblical name on a bottle, you will surely know what it is referring to. And if you are lucky enough to drink out of a Nebuchadnezzar Champagne bottle, congrats! We hope you enjoyed this article on Nebuchadnezzar Champagne. Cheers!
To living a full-bodied life,
Wesley