"The back of the club, sippin' Moët is where you'll find me." A line famously written by The Notorious B.I.G. in his hit song "Big Poppa" in 1994 that shaped how people view Moët and champagne forever. Popping bottles and hip-hop music go hand in hand, but exactly what champagne do rappers drink?
Rappers drink Moet, Cristal, Dom Perignon, Clicquot, and Belaire brands of Champagne. Although the secret life of rappers may be unknown to us, one thing we know for sure is that Moet, Cristal, and Dom Perignon are mentioned a lot in song lyrics. Clicquot and Belaire are some other bubblies loved by everyone in the hip-hop industry. 
Now whether you want to splurge on a bottle of Kanye West's favorite champagne or it's just curiosity getting the best of you, here are the most popular champagnes among rappers.
A Glass of History
Branson B
Before we get to drinking some bubbly, let's get acquainted with how the relationship between champagne and hip-hop came to be. This started in the 1990s and still stands today. This has a lot to do with artist Branson Belchie who is also known as Branson B.
Branson B. grew up in Harlem and would see many successful gentlemen, including lawyers and doctors, open a bottle of champagne at every party. He himself said, "It was more of an aspirational thing. You want to do well, and champagne is supposed to be a high-end way to enjoy yourself."
This bubbly drink started to become popular with him, and his friends were members of the early hip-hop community. He would bring a bottle with him to recording studios and sip it while his friends recorded their albums behind the glass.
Belchie's love for champagne has since developed into him having his own label and working alongside Guy-Charlemagne, a leader in producing champagne. Branson B. has been named the "hip-hop's unofficial sommelier" by Forbes after introducing this drink to early hip-hop stars like BPuff Daddy and Biggie Smalls. They also loved it enough to go on and rap about it in their music.
Jay-Z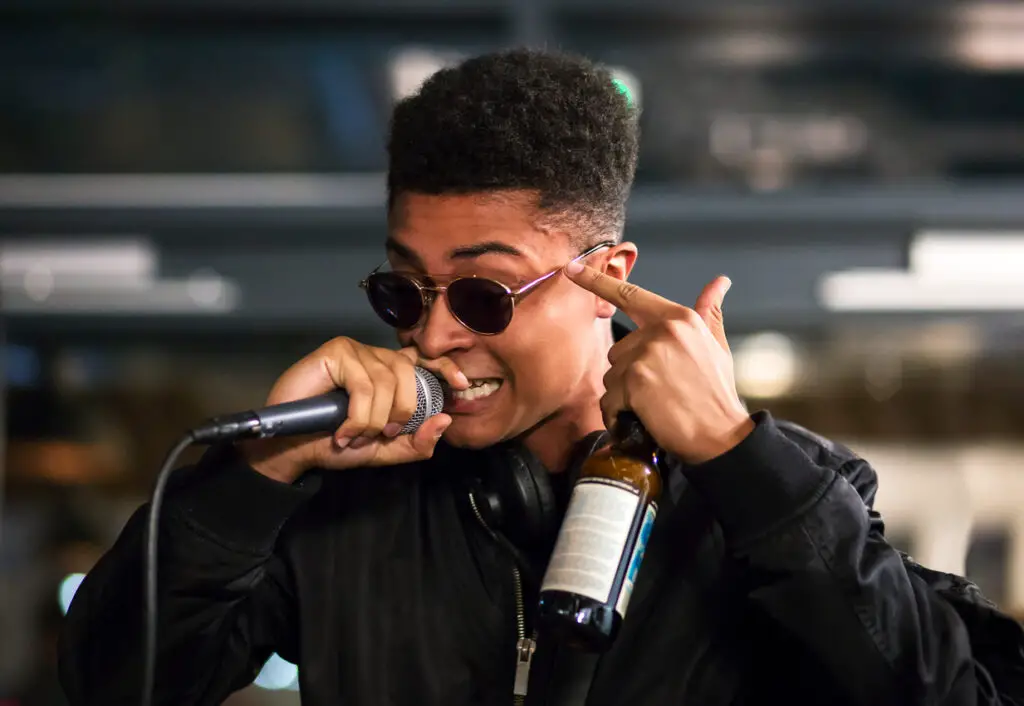 Another pioneer in this part of history is Jay-Z, who bought Armand de Brignac on the 5th of November 2014. Throughout his career, Cristal was Jay-Z's number one drink. You would see him with the $300 bottles in his music videos all the time.
But, things turned for the worst in 2006, when the managing director, Frederic Rouzaud, made racist remarks in an interview. Jay-Z then stated, "Frederic Rouzaud views the 'hip-hop' culture as 'unwelcome attention'…I view his comments as racist and will no longer support any of his products through any of my various brands". He went on to boycott Cristal, and these bottles were never seen near him again.
Author Note: This is how he found his next love in Armand de Brignac and went on to purchase it later. Popping bottles is a tradition when it comes to hip-hop, and most of this can be attributed to the 'sommelier of hip-hop' Branson B. for bringing these two together.
He describes champagne as 'aspirational,' and on a broader level, champagne has always been connected to the elite of society.
Pour Some Moet out for Biggie Smalls
Now, let's get to answering the question of what champagne do rappers drink. In arguably one of his biggest hits ever, "Big Poppa" or Biggie Smalls expressed his love for Moet of the iconic Moet & Chandon champagne house located in Epernay, France. "The back of the club sippin on Moet is where you will find me," He also rapped a similar line "Juicy": "The Moet and Alize keep me [running to the bathroom]."
The Moet & Chandon house is actually the largest champaign house in the world, with over 17 miles of underground wine cellars at their estate. They produce around 30 million bottles annually, including Moët Impérial, Rosé Impérial, Ice Impérial, Rosé Ice Impérial, and the Grand Vintages, which change from year to year.
Their signature style of the Moët Impérial is very fruity and elegant: with aromas of fleshy soft fruit and notes of nutty cereal, all packed together in the Champagne "pearl" carbonation.
This house is part of the largest luxury conglomerate ever known as LVMH or Louis Vuitton Moët-Hennessy, which was created in the 1980s. In fact, Moët also holds a "Royal Warrant" to provide Queen Elizabeth with Champagne (she sure has great taste).
The royal family adores this wine so much that Moët was the champagne served at Charles and Diana's wedding in 1981.
Be the Villain and Drink Dom Perignon
The iconic rapper Nas once spit, "I got it goin' on, my knuckle game is strong/Sip Dom Perignon and then carry on" in his song "I'm a Villain."
When proclaiming that the world is his, he also said, "I sip the Dom P, watching 'Ghandi' til I'm charged." Need a translation?" Apparently, this is how he pre-games for shows and nights out. "
Dom Perignon is a champagne loved by many in the hip-hop industry. It is a 50/50 mix of Chardonnay and Pinot Noir, but this can vary up to 60/40 depending on the climate and the soil where the grapes are grown.
The grapes used in Dom Perignon must come from vineyards that have at least a Grand Cru rating, which is one of the highest possible for vineyard soils. Despite changing weather and climate conditions every year, this high soil quality still ensures that the Dom Perignon and class remain consistent.
This champagne is famous for its acidity and minerality. It has bright fruit aromas, with notes of toast, coffee, vanilla, and cream. There are also other subtle spices that express themselves as the wine starts to age.
Dom Perignon Aging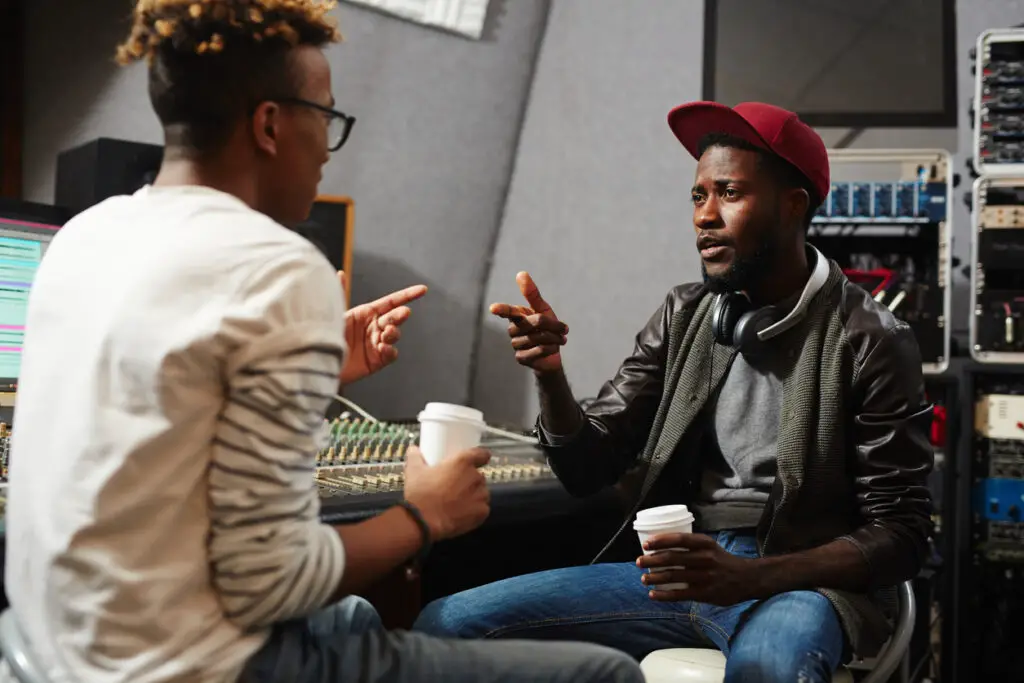 Top Tip: Every bottle of Dom Perignon has been aged for at least seven years, while others continue aging for longer. Moét & Chandon also reserve some of each type of champagne for further releases later in the aging process.
2002 was actually considered the finest of vintages of Dom Perignon until the 2008 vintage was recently released and instantly became a House favorite due to its additional aging and late-release. Wine critics have rewarded this decision and rated the 2008 vintage superior to the 2002.
But, the 2008 is still a young wine and can benefit from a few years of additional aging to reach its peak. Other famous (and older) vintages are the 2005 Rosé, the 1996, and the 1969.
Ball with Some Belaire
Luc Belaire is the champagne of choice in 2015 due to the number of songlines written about this bottle. Some include "Belaire on my table; I talk it then I live it" by Rick Ross and "Sippin' Rose with Rozay and it's Belaire" by Meek Mill. In fact, Rick Ross is a known ambassador of this brand.
Before we get into more details, keep in mind that this is actually a sparkling wine and not champagne! The most recent release from Luc Belaire is the Blanc de Blancs, made with 100% Chardonnay grapes cultivated in Burgundy.
But, there is an extra ingredient to make this wine really special, and that is blending the Chardonnay with an oak-aged Chablis for extra richness and smoothness. Burgundy is one of the most famous French regions for wine production, so you can already be sure the hand-selected grapes and traditional vinification process will make this sparkling wine perfect.
The Burgundy region terroir is perfect for Chablis, so it makes the dosage a very luxurious addition.
Luc Belaire Lux tastes rich, sweet, and smooth. There are aromas of grapefruit, honeysuckle, apricot, and brioche, so it is perfect for anyone who thinks classic champagnes are just too dry.
This new version of Luc Belaire is delightful, and you can drink it cold and neat from a traditional champagne flute. But, you can also mix it up a bit if you are feeling fancy. Try adding ice to your Luc Belaire, along with fruits like strawberries, grapefruit, or grapes.
Luc Belaire in Cocktails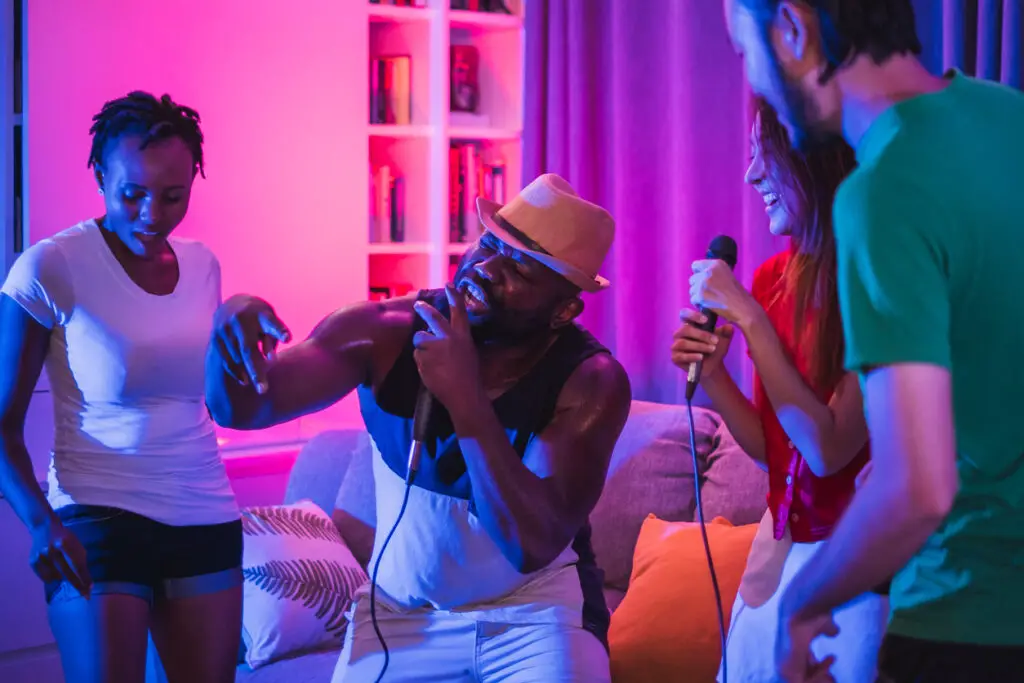 If you want to be experimental, you can even add Luc Belaire into a classy cocktail. Try out a Kir Royale by adding a sweet blackcurrant Crème de cassis liqueur shot to your champagne flute and then adding the sparkling wine.
Or, if you would like a more tart taste, try the classic Champagne Cocktail by adding some bitters drops to a sugar cube and then dropping them into your sparkling wine with a lemon twist. If it's a lazy brunch type of day or you are just lounging around on Sunday morning, try making Mimosa by mixing freshly-squeezed orange juice with sparkling wine.
For a more orangey twist on this classic cocktail, you can add a Grand Marnier shot with some orange bitters.
Author Note: The Luxe packaging is an iconic and beautiful white bottle, a great contrast to the black Luc Belaire range. With a gold trim and label, the design looks just as classy as the drink that is inside! You can easily see these bottles across the club dance floor of clubs or behind the bar at a trendy location.
The Luc Belaire's launch party for this new product was held in the Ascend Nightclub and was attended by celebrities including DJ Khaled, Diddy, French Montana, and Rick Ross.
Wrapping Up
So, you are just dreaming of a bottle of bubbles now aren't you? It is hard to find a rapper who doesn't have a music video of opening champagne, and this sparkling drink plays a huge role in this industry. We hope you enjoyed this article on what champagne rappers drink.
Now, even if there isn't something to celebrate right now, don't let that stop you from opening that bottle! Cheers!
To living a full-bodied life,
Welsey