When you hear about French Bordeaux or Burgundy wines, the first thing that comes to your mind is luxurious wine with a higher price tag. That is true; you will find French wine more expensive compared to other types on the shelf. People often ask why is French wine so expensive?
French wine is so expensive because of its illustrious history and relative scarcity compared to demand. It is considered one of the highest quality wines in the world and the demand for it is extremely high. French wines also employ a rating system called the Appellation d'Origine Contrôlée that further highlights French wine's rarity. 
Are those reasons enough to pay higher prices for a bottle of French wine? Let's now take a closer look and see what the price of a French wine bottle usually reflects.
Cost of Materials
The first and most reasonable explanation is that expensive wine typically costs more to make. Costs of wine production include grapes, barrels, bottles, and utilities, and labor. And if the wine is not sold directly to the consumer (meaning you don't buy it directly from the winery), there is also price markup along the way.
Author Note: The most significant price markup you will see are at restaurants. The increased prices of grapes, fancy French oak barrels, and exclusive packaging boost the costs up.
Supply/Demand Factor
Another thing you should keep in mind when asking yourself why is French wine so expensive, consider the economic point of view. The quality level of French wine is undeniably high, but the popularity is equally high. Also, vineyards of certain grapes aren't unlimited in space; thus, the supply is limited, with very high demand.
The economics of luxury goods is that their price goes up due to the scarcity of resources and high demand. People still buy French wine, regardless of its price.
Perceived Value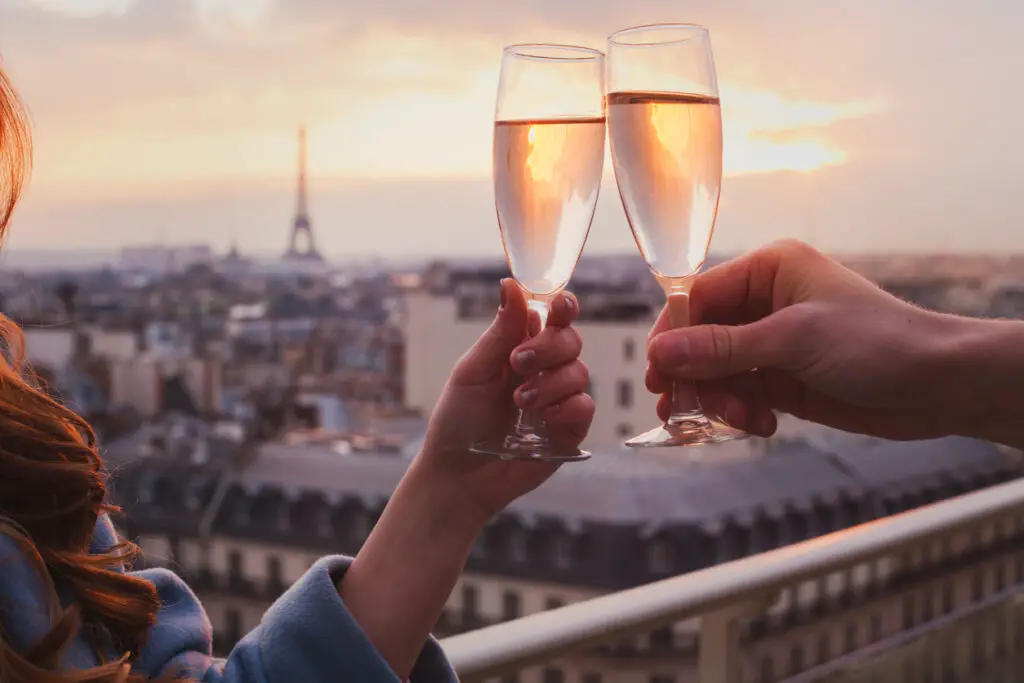 There is a common saying that French wines are expensive, well, because they can be. This phenomenon is known as "perceived value." Basically, consumers' willingness to pay affects the price of goods. We have already talked about supply and demand factors; in this case, too, "perceived value" is particularly true when it comes to goods falling into the "luxury" category.
Some wines may carry a price tag of $20 and others $500, but still, they sell out every day. Still, everyone's priorities are different; some may choose to save on wine bottles and think anything worth more than $20 does not actually meet their expectations. Others may find a $500 bottle of wine an integral part of their special day.
The Most Expensive French Wines by Regions
Akin to a classy French aura,  these delights assure elegance and luxury! It is a common saying that celebration is never complete without a delicious French wine. Let's now take a look at two of France's most well known geographic regions where the most famous wines are produced: Burgundy and Bordeaux.
Burgundy Wine
One of the most beloved wine regions, Burgundy is known for its unique geography, geology, and climate for producing the worlds' best Pinot Noir and Chardonnay. As many winemakers like to say "In this business, all the roads eventually lead to Burgundy". Historically, Burgundy's landlocked position couldn't let winemakers ship barrels by riverboats.
Author Note: But by the 1700s, France's road systems were improved, meaning that Burgundian wine could compete with Champagne for the huge Parisian market. Due to higher demand, winemakers started using artificial fertilizers for Burgundy wine production. Chemicals eventually undermined wine quality.
But starting from the mid-1980s, Burgundian wineries put environmental friendliness and sustainability at the core of wine production. According to Chelsea Sawyer, Sommelier at a restaurant in San Francisco, there are two primary reasons why Burgundy wine is so expensive.
The first reason may sound strange, but it's the name Burgundy that puts a markup on a wine bottle. Consumers see the word and immediately picture high quality and "fancy" wine. Secondly, there is no wine similar to Burgundian. Drinking Burgundy is a great experience, which will allow you to travel through a glass of wine. For those who want to try this delight, Sawyer recommends Domaine de Villaine.
Bordeaux Wine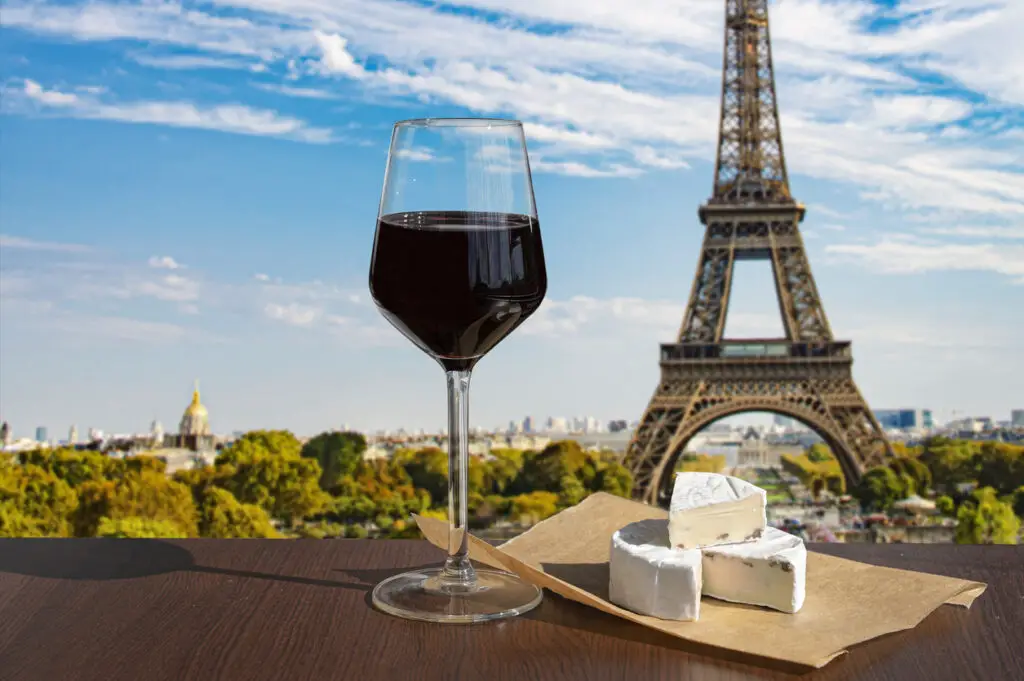 When you hear "Bordeaux," an image of something luxurious and expensive comes to your mind. Many people who prefer Bordeaux wine think of why is French wine so expensive? The wines have excellent quality; however, winemakers admit it is the fame that is responsible for the price. Many influential people preferred Petrus wine, which is originally from the Bordeaux region of France.
The brand value was improved mostly in the 20th century. In 1947, Bordeaux Wine bottles were served at the marriage celebration of Queen Elizabeth II. In the 1960s, US President John F. Kennedy announced that Petrus wine is his favorite one. President's words also helped the label to become a status symbol in the US.
Winemakers in the region of Bordeaux state that it is the crop's quality and not exactly the machinery that makes wine taste so good. A bottle of high-quality wine is often connected to suitable soils. In other words, French wine has exceptional "terroir."
Terroir identifies an environment in which wine is produced, including geographical region, climate, soil, and other factors. In the case of Bordeaux wine, the soil contains reduced levels of iron, retains enough moisture needed for Merlot's successful performance, and helps to provide more nutrients into the wine.
The Most Expensive French Wines
Bordeaux and Burgundy are among the most popular winery regions not only in France but the whole world. As you may have already noticed, the geographical location of these regions, climate, and soil quality are perfect for growing the best grapes in the world.
Author Note: So what exactly puts such a high markup, and why is French wine so expensive? We have already looked at this question from an economic point of view, but let's not forget about history and family traditions that are passed through generations.
Now that we have talked about the regions where the exclusive French wine is produced let's proceed to the most valuable French wineries and brands.
1. Domaine de la Romanée-Conti – $56,287
Did you know that the most expensive French wine is also the most expensive wine in the world? The price of Domaine de la Romanee-Conti may go up to $56,000, but wine connoisseurs justify the price as they classify it "the most perfect Burgundy." Despite its extremely high cost, this classy Pinot Noir is admired by many wine lovers around the world.
You would be surprised to know the annual production of Romanee-Conti is only 450 bottles of wine. As you may note, the rule of supply and demand works in the case of Domaine de la Romanee-Conte. There is a huge demand for the wine, but even the wealthiest individuals sometimes cannot purchase it due to its scarcity. As a result, year by year, the price goes up because it is both rare and exquisite.
2. Henri Jayer Richebourg Grand Cru, Cote de Nuits – $24,003
Henri Jayer has always been one of the greatest names in the Burgundy vineyard. You will not find any winemaker who does not recognize Jayer's name and is not following his innovative techniques of winemaking. He was only 17 when he first got involved in the wine business. Various methods, including pre-fermentation, were invented by this master and engineer (as his pupils would like to call him).
It is worth mentioning that thanks to this same technique Pinot Noir has its rich color and aromas. Sadly, Henri Jayer passed away in 2006, leaving Burgundy and his pupils with a formidable legacy. In the case of this delicious Burgundy wine too, the high price is an indicator of scarcity. Still thinking about why is French wine so expensive? Once you try Henry Jayer's delicious Pinot Noir, you will feel the historical Burgundy region's antiquity.
3. Domaine Georges & Christophe Roumier Musigny Grand Cru, Cote de Nuits-  $10,805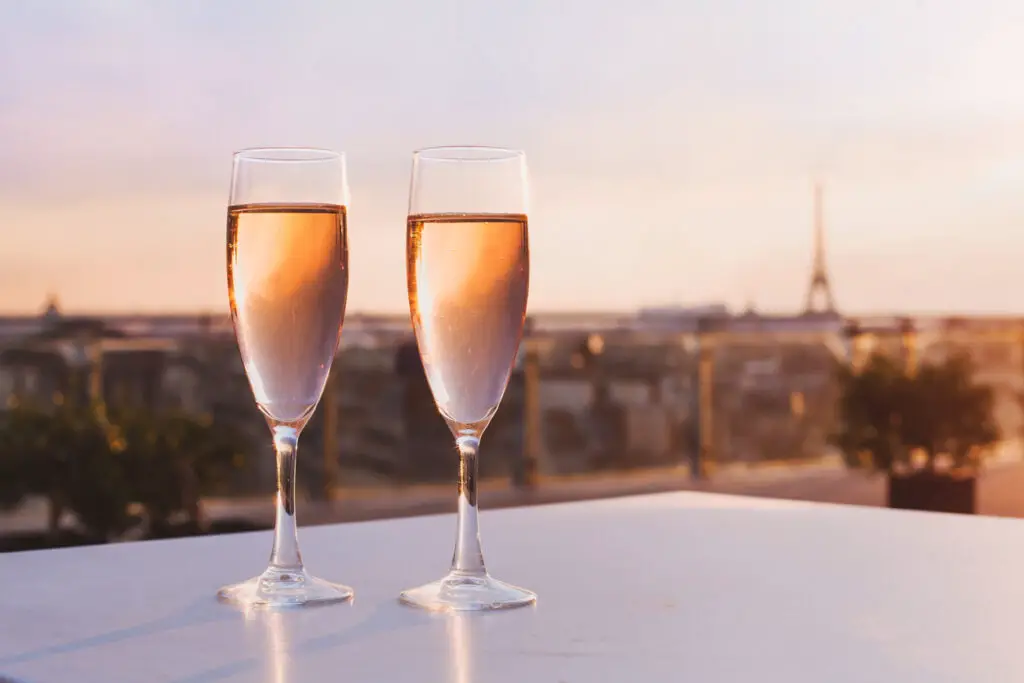 The Domaine Roumier estate was founded in 1924, covering nearly 12 hectares of land in the Burgundy region of France. An interesting fact about Roumier wines is that no chemicals are used once the vines have blossomed, but the brand is not certified as organic because the Roumier family does not necessarily want to be certified as such.
Five famous Burgundy Grand Crus are produced in the Roumier estate, including Bonnes Mares, Musigny, Charmes Chambertin, Ruchottes Chambertin, and Corton Charlemagne. Out of these five delicious wines, Bonnes Mares is made in very small quantities and is unique, subtle, and complex. An intensely floral, delightfully spicy, ripe, and incredibly fresh pinot fruit and plum aromas will give you an exquisite experience!
Wrapping up
So why is French wine so expensive? Despite the fact that the costs of materials are relatively higher, the fundamental law of supply and demand makes French wine more expensive than other wines. There is no single resource on the planet with unlimited usage, and it's no secret that the essential wine production resources are grapes. The climate, geographical location, and quality of soil all contribute to higher prices.
Not only does the scarcity of resources make the wine prices relatively higher, but the phenomenon of the perceived value of Bordeaux or Burgundy wine has also played their vital role in a vast marketplace.
Just like producers like to mention, French wines are expensive because they can be.  Winemakers also admit that price and quality are equally high, and for sure, no consumer will ever regret having a glass of French wine. That's true.
Although French wine may be too good for every weekend party, you can save them for those special occasions. After all, what can be better than a fancy party with a glass of delicious French wine? Bottoms up!
To living a full-bodied life,
Wesley