When it comes to wine, it can be hard to choose. There is a whole range of different styles and varieties to pick from. Each wine has its own individual characteristics that make them so unique. If you're thinking of whites, you may be wondering, what are the differences between White Bordeaux vs. White Burgundy?
As with most wines, the main difference between White Bordeaux vs. White Burgundy lies in the grapes. White Bordeaux or Bordeaux blanc is made from a combination of Sauvignon Blanc and Sémillon. White Burgundy is made using mainly Chardonnay grapes. Both wines can have varying citrus tasting notes typical of white wines.
Let's dive deeper into the bottles and discover more about these wines!
White Bordeaux
Everyone knows Bordeaux is home to many of the best red wines in the world, but it is also the go-to location for some of the finest dry white wines as well – and it's about time you learned more about them.
A Little Glass Of History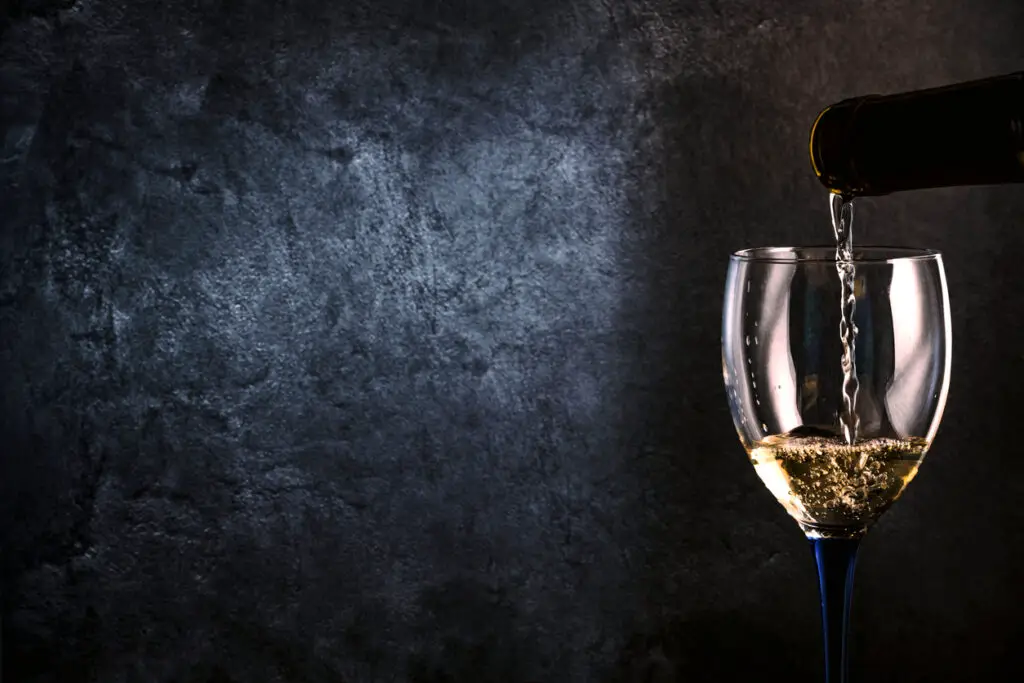 Let's start our comparison of White Bordeaux vs. White Burgundy with some wine history. Their story started in the 17th century when white wines were made in Bordeaux and sent to the Netherlands, where they became spirits. Sauvignon Blanc is the most popular and most widely planted white grape in the world, but most people don't know that its origins are actually said to come from Bordeaux. In fact, Sauvignon Blanc is even older than Cabernet Sauvignon.
As production methods started to become more developed over centuries, less of the grape juice was being used for exports and making other alcohol, and prior to the phylloxera crisis in the 1860s, it was super common for wineries to be growing different varieties of white grapes. Most of them were "field blends," so the owners had no clue which grapes were which. But they all tasted wonderful, and that's what mattered!
After the phylloxera plague, which destroyed most of the vineyards in Europe, the Bordeaux empire was re-born and bounced back with a wider variety of strong and resistant vines.
Sometime later, in the 1950s, it seemed that white Bordeaux was quite popular, with a massive 60% of all vineyards growing this blanc. But like most trends, this one also had to go. Due to a massive economic crisis along with chilly frosts in 1956, the Bordelaise ripped out these vines and replaced them with red varieties that were much better at adapting to the weather and sold more bottles.
Numbers
Author Note: Since then, there has been a constant decline, and only 9% of vines today are white. While you may think that this is a bad thing, it's not. The few remaining winemakers have now put quality above quantity, with more than 71% of white vineyards being small plots of only 4.6 hectares.
This usually means much more work and much fewer machines. Similar to many things done by hand, more love and affection actually goes into making these wines.
So, what does this look like in bottles? It means 62 million bottles a year, 22 million of these are exported, and seven million go to the USA and UK. This may seem like a ton of bottles at first but compare it to the 900 million bottles of reds that come from Bordeaux each year.
White Bordeaux Grapes
The grapes used to make White Bordeaux are Sauvignon Blanc, Semillon, and Muscadelle. There are some other less popular varieties used for White Bordeaux like Colombard and Ugni Blanc (the grape for Cognac), but most are made using Semillon and Sauvignon Blanc.
White Bordeaux Flavors
There are two main styles of White Bordeaux. These are light/fruity and rich/creamy. The light and fruity styles are cheaper and make up the majority of White Bordeaux. Rich and creamy white Bordeaux wines are from a specific region (Pessac-Leognan) and tend to be more expensive. So what are the flavors of these two styles of White Bordeaux like?
Light & Fruity
This is the most widely available White Bordeaux style. Here, you can expect strong flavors and aromas of citrus, lemon, grapefruit, lime, gooseberry, passionfruit, honey, honeysuckle flower along with grass and freshly-wet concrete.
Rich & Creamy
This is the most highly searched-for style of White Bordeaux. These bottles tend to be made of mostly Semillon, which provides a deeper and more oily feeling on the tongue compared to Sauvignon Blanc.
Here you will notice hints of baked apples and pears, caramelized grapefruit, crème brûlée, orange zest, figs, ginger lemon butter, and sometimes chamomile.
Food Pairings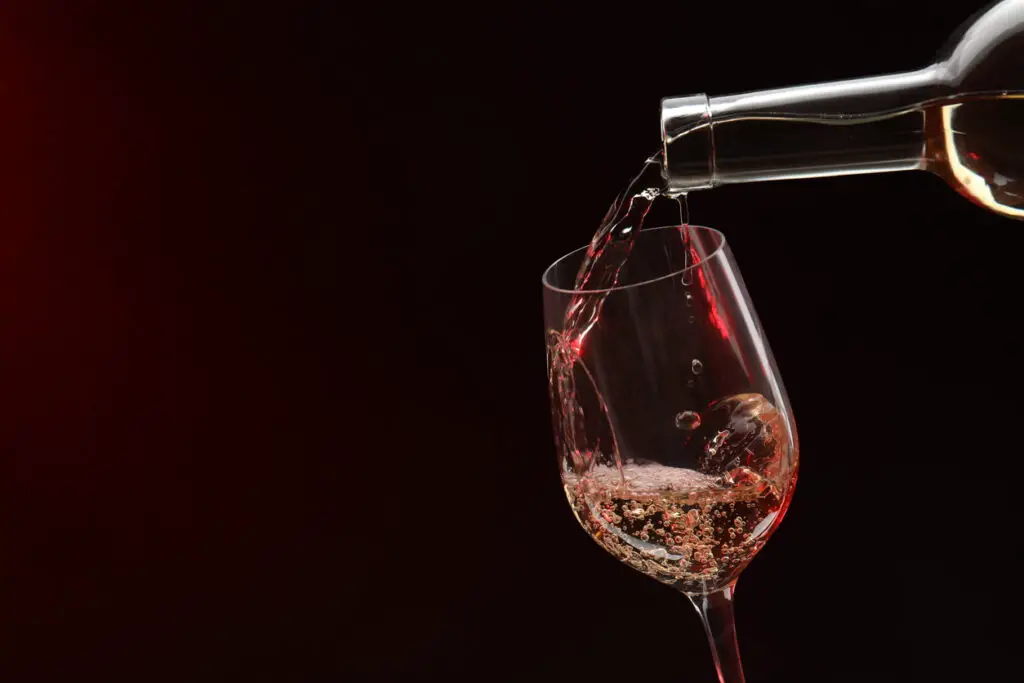 If there is lime, basil, avocado, or some garlic in your food, this will pair perfectly with White Bordeaux.
White Bordeaux is usually citrus and floral or grassy and herbal. The acidity is not high like that of Pouilly-Fumé (another Sauvignon Blanc), and the flavor isn't peachy and tropical-like California Sauvignon Blanc. Remember to watch out for overly acidic foods, as these will overshadow your White Bordeaux.
White Bordeaux Food Pairing Ideas
Arugula Salad with Parmesan
Sushi with Avocado
White Fin Fish like Cod or Halibut
White Burgundy
Author Note: Enough about Bordeaux; it's time to move on to white Burgundy wines. For most winemakers, this wine is Helen of Troy of Chardonnay because everyone who produces Chardonnay has looked to the white Bourgogne wines as a gold standard.
Technically, white Burgundy is just Chardonnay, but the region is also the home area of the variety, which is the world's most planted grape. The combination of land, climate, and tradition in Burgundy makes for a wine that is loved by many and never accurately replicated anywhere else.
Now let's get to exploring the region and the wine. While connoisseurs dedicate their lives to understanding every nuance, anyone can learn how to choose the best white Burgundy and what to expect.
The Main Four
White Burgundy is usually found in four production areas in Burgundy. Each area has different soil and characteristics and, therefore, also different flavor profiles. These are Bourgogne Blanc, Chablis, Mâconnais, and Côte de Beaune.
Bourgogne Blanc
A Bourgogne blanc is easy to drink with fresh hints of apples and lemon-citrus. The wines also have an appealing cheese or yogurt-like aroma, along with a nutty and slightly salty quality. Bourgogne blanc are almost never aged in oak and have a light body. They are the perfect vin de soif ("thirst wines").
Bourgogne blanc is the basic white Burgundy appellation, so the grapes used for one bottle can come from practically anywhere in the region. Usually, they are from the vineyards around the producer's location.
Because of this, the Bourgogne Blancs are usually the most affordable and are the foundational taste profile of white Burgundy wines. These wines are great with chicken dishes, middle-weight pasta, or random lounging around after work!
Mâconnais
The flavors of Mâconnais range from yellow apples and citrus to tropical honeydew and pineapples in the richer vintages. Most of the bottles are unoaked and have a light body. You should expect more intensity than a Bourgogne blanc, but with a bit less power than a Côte de Beaune.
Mâconnais whites usually have the strength and weight of their serious Côte de Beaune siblings but are slightly more rustic. The more expensive bottles will have new oak leading to hints of hazelnut and baking spices. Mâconnais pairs well with any middle-weight dish, like cured meats.
Chablis
Chablis wines are marked by leaner and tarter fruit flavors (such as lime zest, green apple, under-ripe pear, and quince) than an average Bourgogne Blanc. It also often has a brine and oyster liqueur-like aroma with some subtle notes of brie rind, yogurt, and flowers.
Author Note: Chablis is located in the northern region of Burgundy and is generally the coldest area. That is why Chablis is almost always the tartest, crispest, and most acid of all the whites from Burgundy.
Chablis also has a few Grand Cru vineyard sites where most producers will oak their wines leading to a rich style like that of Côte de Beaune. Oysters and other raw bar foods are perfect pairings for Chablis. With its high acidity and no oak, it pairs well with almost anything, so don't be afraid to experiment!
Côte de Beaune
This wine is the most powerful of all Chardonnay from France. It has a slightly fleshier and fruity aroma of Meyer lemons, golden apples, golden pears, quince, and plums. There is also often a fresh and earthy aroma of mushrooms and truffle. The decades of experience the Burgundians have used new oak shows from how well integrated and balanced the aromas of cinnamon, toasted almonds, and toasted bread are.
The Côte de Beaune is the Calabasas of white Burgundy production and is where the most expensive vineyard lands on Earth are located. So, expect to pay a slightly more costly price for the luxury white wines. The premier cru quality usually starts around $40, and most grand crus command much higher prices.
The best wines from the Côte de Beaune area are a meditative experience that you can enjoy without any food. But, rich fish dishes, pork, chicken, and any other food in a creamy sauce or with mushrooms are highly recommended.
Wrapping Up
As you can already see, there are many differences between these two delicious wines. Not only are they from different areas in France, but they also have their own characteristics, flavors, aromas, and food pairings. So, use our white wine guide to help you select a bottle next time you are in the store. We hope you enjoyed this article on White Bordeaux vs. White Burgundy.
Remember that wine is all about experimenting, so try a variety of styles and flavors to find your favorites. We wish you luck in all your wine endeavors.
To living a full-bodied life,
Wesley