One can talk about red wine, for as long as they want to. It is an endless topic to go deeper and find wondrous discoveries. Today's topic of discussion is Zinfandel and Malbec- the two delicious reds. So, what are the differences between Zinfandel vs Malbec?
The main difference between Zinfandel vs Malbec is the originating countries. Zinfandel was originally cultivated in Croatia and now is an American wine grape variety. Malbec is originally from France in the Bordeaux wine-producing region but started to really thrive in Argentina.
Make yourself comfortable and continue reading as the best part is ahead!
Zinfandel
As is mentioned above, the origins of Zinfandel are in Croatia and Italy. Its alternative name is Primitivo. Primitivo is the Italian name of the wine grape that comes from the old Latin word "primativus" and the old Italian word "primaticcio," both mean "early ripener" or "first to ripen."
In its present homeland America, there is a National Zinfandel Day. They celebrate it on the 3rd Wednesday in November, near to Thanksgiving, and it is served with turkey on that day, by the way.
Brief History of Zinfandel Origins
Zinfandel arrived in the USA from Europe in the early years of the 19th Century and was an immediate success in Napa and Sonoma winemaking regions, which remain its leading producers today.
Author Note: It costs years and much DNA proof to convince people that this grape comes from Italy, and then to go more in-depth and prove that its earliest seeds were found in Croatia. The linguists also had some arguments about this wine as it had different and complicated names, such as Tribidrag and Crljenak Kastelanski.
Nowadays, it doesn't matter much where it comes from as 99% of Zinfandel wine producers are in America. In fact, it is now the signature of wine in the USA. Those grapes also grow in South Africa and Australia and are made into wines that are also called Zinfandel and Primitivo.
Aromatics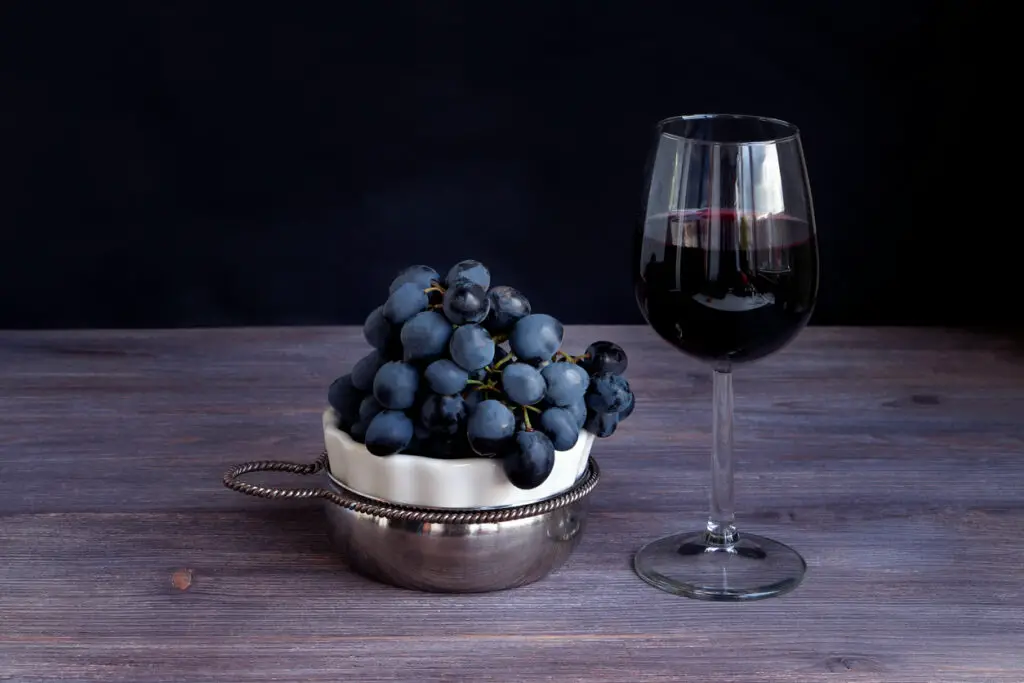 Zinfandel has a scent similar to baked fruits in the oven. It has mostly cold-weather aromas associated with fall and winter holidays. There are also hints of berry and stone fruit, which later become cinnamon and sweet tobacco. This is a tell-tale sign when comparing Zinfandel vs Malbec.
Taste
Zinfandel wine is a bold, fruit-forward red, and wine fans love it for its jammy, fruity and smoky, along with exotic spice notes. Zinfandel's primary flavors are jam, blueberry, black pepper, cherry, plum, boysenberry, cranberry, and licorice. When you taste Zinfandel, it first opens up with candied fruitiness followed by spices and usually finishes up on a smoky tobacco note.
Zinfandel has characteristics taken from other red wines. It is a dry, medium-full body with medium-high tannins and normal acidity. But quite impressively, it also has a high alcohol percentage of over 15% ABV.
Comparisons
Compared to other red wines, Zinfandel is lighter in color than, e.g., Cabernet Sauvignon and Merlot. However, in a light-bodied red wine like Pinot Noir, Zin's balanced tannin and high acidity make it taste bold.
Author Note: All things considered, most of the Zinfandel wines have higher alcohol levels than it appears in most wines, ranging from about 14 – 17% ABV. Higher alcohol adds an oily texture and a more significant, bolder body.
A fun fact to complete the picture is that Zinfandel is the only wine grape growing on the earth with a festival dedicated to it.
Food Pairings
The spicy and savory-sweet, oily qualities of any dish would make it a perfect wine pairing partner with Zinfandel, as it is itself, rich in alcohol.
Meat Dishes
Zinfandel goes perfectly with anything barbecued. It can be chicken, pork, lamb or beef, and seafood. You should also try pairing it with ribs, grilled chicken, roast lamb, pulled pork, pork chops, blackened salmon, and burgers!
Vegetable Bowl
Try to use vegetables with intense flavors to bring out the fruitiness in Zinfandel, such as roasted tomato, red peppers, caramelized onion, or roasted squash. Baked beans are highly recommended, too.
Cheese
Think of creamy and bold flavored cheese, such as sharp cheddar, smoked gouda, and grilled halloumi. With Zinfandel, it is mostly recommended to eat cow and sheep milk cheeses such as Manchego and Trentingrana. Sorry for vegans and those who have an allergy to dairy, as we need creamy and fatty cheese types to endure the alcohol amount in Zinfandel.
Spices and Herbs
Take out your curry spice! Anything done on smoke or charred would be a lovely option such as cajun spice, cumin, black pepper, sage, rosemary, cardamom, cinnamon, fennel, black tea leaf, coffee, and cocoa. Also, look for ginger, garlic, turmeric, cayenne, clove, nutmeg, vanilla, coriander, and saffron.
White Zinfandel
Yes, you read that right. We have white wine from black grapes. It is more of rosé wine, but White Zinfandel has its own sweetness and aroma of bright red fruits such as strawberry, raspberry, cherry, and rich citrus. The funny thing is that this white Zinfandel appears by ruining the red one.
Once upon a time, a tank of another rosé wine got "stuck" in mid-fermentation. The yeast died before consuming all the sugars, and the wine was ruined. However, when one of the winemakers tasted it, he found that the wine's bitterness had gone with the residual sugar.
As a result, it was pleasingly sweet, low in calories and alcohol, around 9-10% ABV. Also, this is usually the first wine people have as a starter.
Enough of Zinfandel. Let's see what we have here in Malbec.
Malbec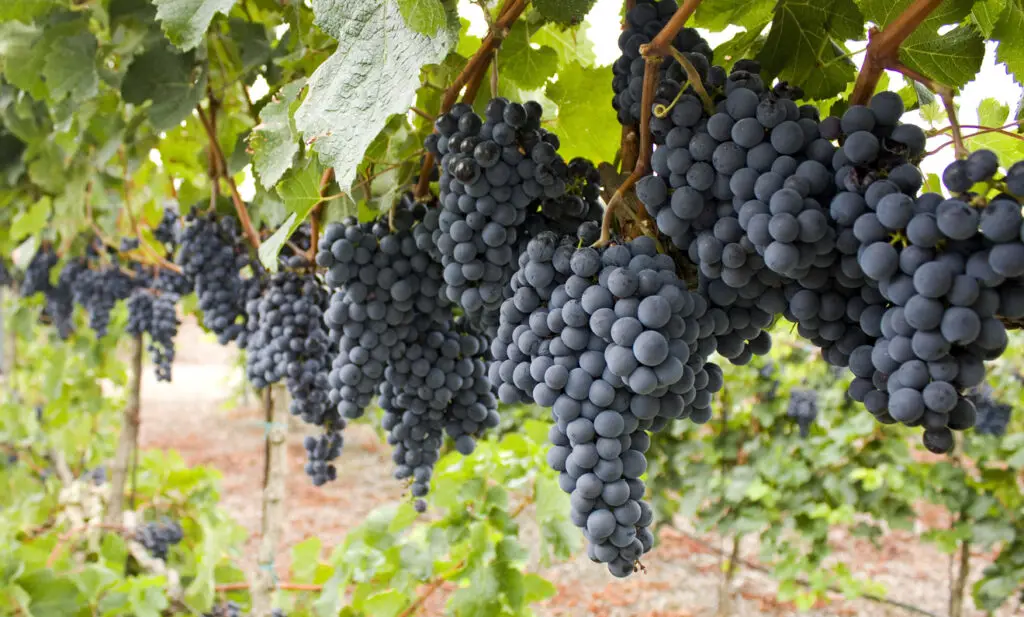 Malbec is a purple-skinned grape variety that originated in France. The grapes have an inky dark color and robust tannins, and it is one of the six grapes used in the blend of red Bordeaux wine. In France, Malbec plantations are now found primarily in Cahors in South West France, though the grape is grown worldwide. It is now known as an Argentine varietal.
Malbec became Argentinian when the frost killed almost all the plants in France. They needed a warm climate to grow, and Argentina welcomed them with love. Malbec has a very thin-skinned grape and requires sun to bloom fully than, e.g., Merlot and Cabernet Sauvignon, its compatriots.
Non-Argentinian Malbec tends to be strong and has more tobacco, garlic, and raisin flavors. Washingtonian Malbec tends to be characterized by dark fruit notes and herbal aromas.
Now Malbec is the essential wine variety in Argentina.
Aromatics
Malbec wines are loved for their rich, dark fruit flavors and smooth chocolatey finish. It starts with red plum, blackberry, then smoothly turns to vanilla, sweet tobacco, and cocoa. This is a dry, fool-bodied wine with 13.5–15% ABV.
Many wine tasters believe that the diligent use of oak in aging plays a huge role in the wine's smoky and spicy aromas. But this isn't necessarily true. Most Argentinian Malbecs have only about six months of oak aging. Malbec will have its classic blackberry smell after only 10-12 months of oak aging.
However, some Malbec wines are aged longer, around 18-20 months.
Taste
Malbec wines are dry, full-bodied, and manifest rich, dark fruit tastes and notes like red plum and blackberry. They are juicy and represent more of a condensed fruit taste (like Zinfandel) than fresh ones.
Author Note: These wines taste like a fine jam with notes of vanilla, tobacco, oak, and sometimes dark chocolate. High-quality Argentinian malbecs efficiently reflect their homeland, with high altitude wine boasting red fruit flavors like cherry and raspberry and more floral notes.
Food Pairings
Malbec doesn't have a super long finish, and, as a result, Malbec is great with leaner red meats. The wine does go very well with funky flavors like blue cheese and rustic flavors like mushrooms and cumin spice. Malbec also goes well with chocolate and even brownies. This is one of the main differences between Zinfandel vs Malbec.
Meat Plate
If we pick red meats, then beef, lamb, buffalo, and pork shoulder are an excellent combination for Malbec evenings. Besides this, anything poultry is excellent, both dark and white meats. Duck and chicken are also perfect options.
Vegetables
Vegetarians are usually happy around Malbec, as it has a broader vegetable palette. So, let's roast some mushrooms, beet, bell peppers and endive. Let's also take some greens for salads with arugula, kale, chard, and onions. Potato lovers are also welcomed to this dinner, as potato pairs great with Malbec. Lentils, black beans, and forbidden rice are also highly recommended for this wine.
Cheese
Goat cheese and anything from cow's milk will be great. For the rich taste, try to cut up some Mozzarella, Gouda, Maasdam, and Trappist.
Spices and Herbs
Here we need spices more with earthy and smoky flavors such as thyme, rosemary, porcini powder, smoked paprika, parsley, black sumac pepper, cumin, coriander, or juniper berry. You can also try clove, vanilla bean, garlic, shallot, green onion, and everyone's favorite barbecue sauce.
General Differences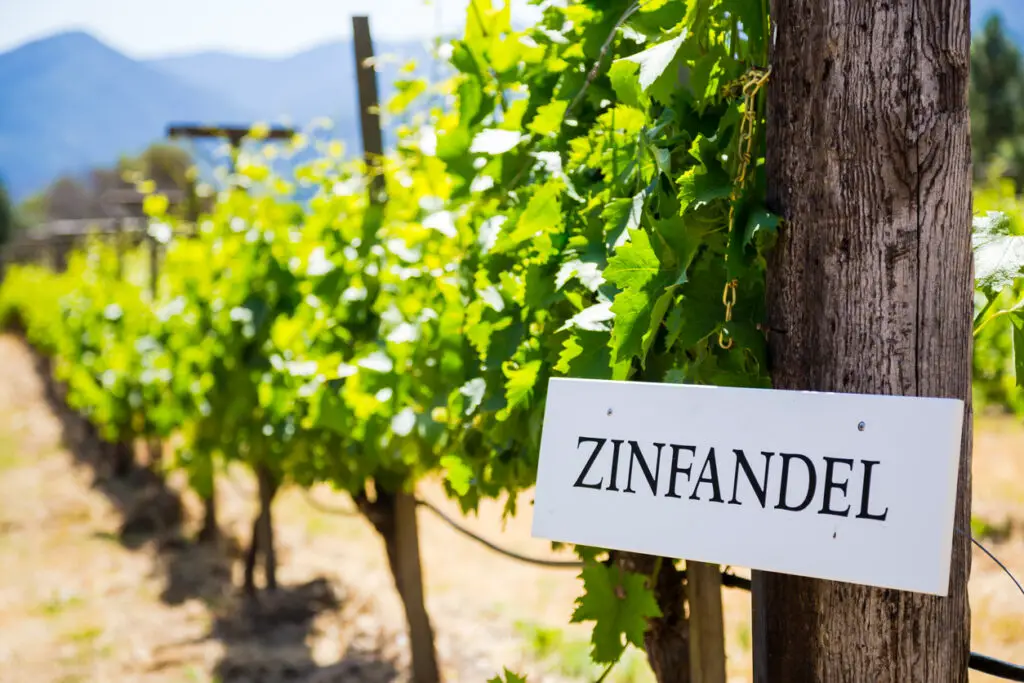 As two of the most popular red wines in the business, enthusiasts often ask what the difference is between Zinfandel vs Malbec wine.
Zinfandel is an intense wine with bold, exciting flavors ranging from sweet to spicy, smoky, and all topped off with a high ABV and a mildly tannic body. All these, combined with its low cost, makes Zinfandel an excellent complement for everything from steak to pepperoni pizza.
In contrast, Malbec is a smoother, sweeter wine thanks to its fruity flavor and chocolatey aftertaste. The mellow, full-bodied texture of this wine pairs well with lean meats, soft cheeses, and balanced spices.
Wrapping Up
We have created this blog hoping to help you become a pro with wine, and we really hope you are searching for these kinds of articles. It really takes some nerve to learn the subtle differences of wines, especially when they are very much alike in everything; flavors, taste, food pairing, etc. But look how wonderful it is when you exactly know which one should be picked in a particular situation.
We hope you are now all convinced and ready to make a delicious meal and choose the right wine. Don't forget to report back your findings when trying Zinfandel vs Malbec.
To living a full-bodied life,
Wesley