We all remember the first time when our parents let us drink a sip of alcohol. I think mine was when I was around fifteen. I don't remember the exact taste, but it was very light and tender, so easy to drink. But, now it can be hard to find a wine that is not so heavy. So, which red wine is easiest to drink?
The red wine that is easiest to drink is either cabernet sauvignon or merlot. Both cabernet sauvignon and merlot are full-bodied and tend to have a smooth flavor that many people find pleasing. But we can't name a single wine that is easy to drink for everyone since everyone has different tastes. 
Now, let's try to see why reds are more comfortable to drink and which red wine is easiest to drink in more detail.
What Makes a Red Wine "Easy to Drink"?
Many beginners will strongly dislike the flavors of most red wines. The key to finding your perfect red wine fit is understanding your palate and what makes certain wines easier to drink. Wine terminology like tannins, sugar content, intensity, fruitiness, alcohol level can overwhelm someone trying to find their perfect red wine.
If you're a beginner wine drinker you don't need to worry too much about these industry phrases. Instead you can focus on a few key questions.
Is it sweet? Does it leave my mouth dry? Or is it smooth? These three simple questions will help you categorize and find the easiest red wine to drink.
Read on if you want to start brushing up on the more official terms to break down various wines: taste, viscosity, aroma, acidity, etc.
Easiest Red Wine To Drink As A Beginner
We go into more detail on the top three easiest red wines to drink below. But the simply top three is as follows:
Pinot Noir – This is a light-to-medium-bodied red wine with an impressive taste that's easy to drink. It is one of the most commonly enjoyed red wines across the globe.
Merlot – Merlot is a medium-bodied red wine that's velvety smooth and simple to drink. It has fruity flavors that are easily accompanied by light foods like fish and chicken.
Syrah / Shiraz – These are medium-to-full-bodied wines that have a spicy taste and a moderate tannin content. They are well-suited for meat pairings.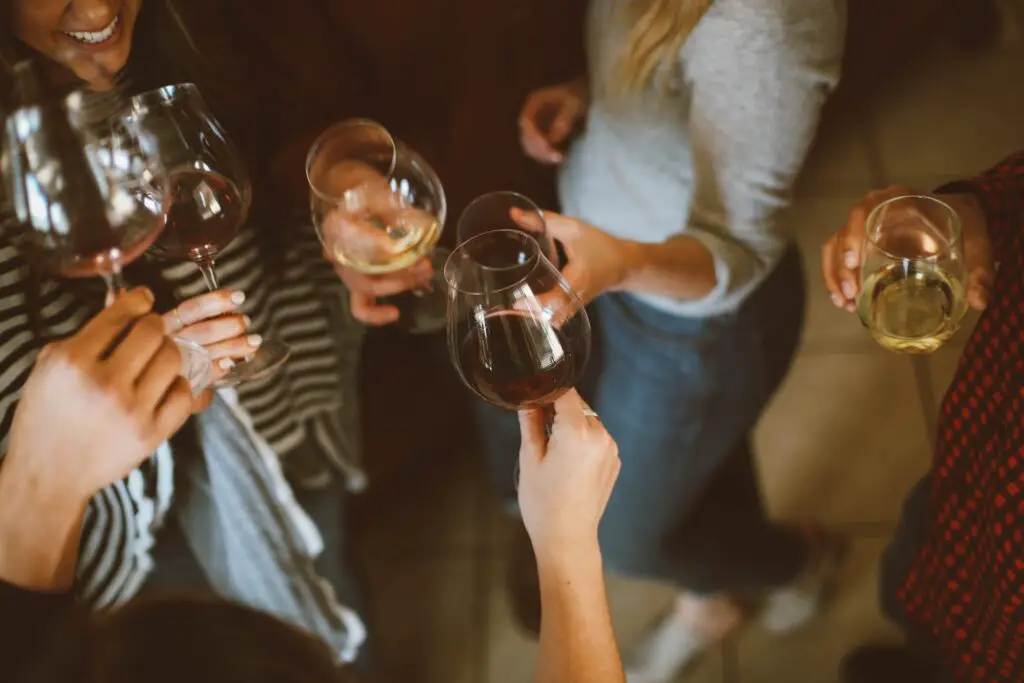 Red Wine For Beginners Who Hate Wine
If you would consider yourself someone that actively 'hates' red wine, don't worry you're not alone. In fact many wine enthusiasts were once like you.
If this is you, start with the most commonly enjoyed wines first and then work your way up to the more unique flavors.
Author Note: Pinot Noir is without a doubt the best red wine for those that hate wine! It is described as having just the right amount of flavor without being overpowering, not coming across as too dry and being compatible with just about anything
Finding the Flavour
If you are a beginner here and hesitant about which taste you will like, here is a little guide from me to you.
When choosing wine, you should pay attention to the taste, viscosity, aromatics, and such factors. Let's discuss this first, and then we will get back to which red wine is easiest to drink after all.
Taste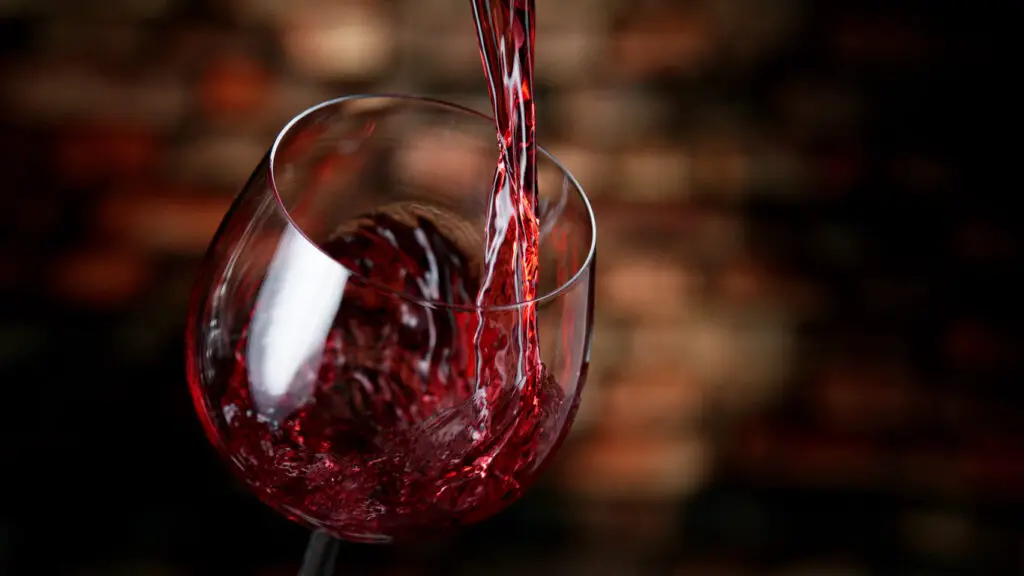 Author Note: You can point on a bottle and make people buy this or that wine (or anything) by saying: "it is tasty." The taste is very specific, especially when it comes to wines. People may think: "Oh, I like grapes so that I will like wine too." But hold on a bit; let's first see how wine is made.
Wine is made from fruit and berry juices, and these are mostly grapes. But other fruits and berries also make great wine types. Some outstanding examples are pomegranates, peaches, and plums. Berries that are pressed and stored are raspberries, strawberries, and blackberries. These fruits and berries make great wines when they are mixed too.
But, at a very base level, wine is fermented grape juice. The body, flavor, and aroma come from the blend of the grapes, the making technique, and the aging process, along with the barrels in which the juice is stored. The more mixed the wine is, the more complicated it is. So those who are new to the world of wine should pick those that are based on one sort of fruit. They are less cumbersome and don't overwhelm the taste buds.
Wine can have many flavors, depending on the type of wine. The dark fruits, leather, tobacco, berries, and cherries are some popular favorites. White wines tend to have more toast, spice, citrus fruits, apples, and pears, among many other aromas.
Viscosity
You probably have heard the phrase "mouth feel at least once from your wine expert friends. This phrase is all about the association in the mouth when you drink wine. It is actually referring to viscosity.
The viscosity defines how the wine feels in your mouth- heavy or light. Once again, those new to the world of wine will usually prefer light feelings in their mouths.
Aromatics
You may think that nuzzling is not a thing when it comes to wine, but let me stop you right there. If you want to become a professional and delve into the wine world, you should feel and find even the most superfine notes that are hidden in the bottle.
Once you have decided to become a wine expert, you should learn how to differentiate between the polished aromatic notes in any wine. If you want to have some understanding of what you drink, the basic knowledge will do.
Aromatics depend on many factors such as the grapes, the terroir (where the wine is grown), and how the wine is aged. Some very aromatic wines are Viognier, Grenache, and Chianti.
Sweetness and Acidity
As all fruits contain both acids and glucose, wines can be sweet and sour. The notes of sweetness and sour are differ from wine to wine. Beginners should pick sweeter wines as they are lighter in the mouth and more comfortable to drink. Sweet taste does not have to be sugary: it depends on varietal grape selection.
We talked about the wines' taste and flavor, along with what can make the wine easy to drink. Now let's go through some reds and answer which red wine is easiest to drink.
Syrah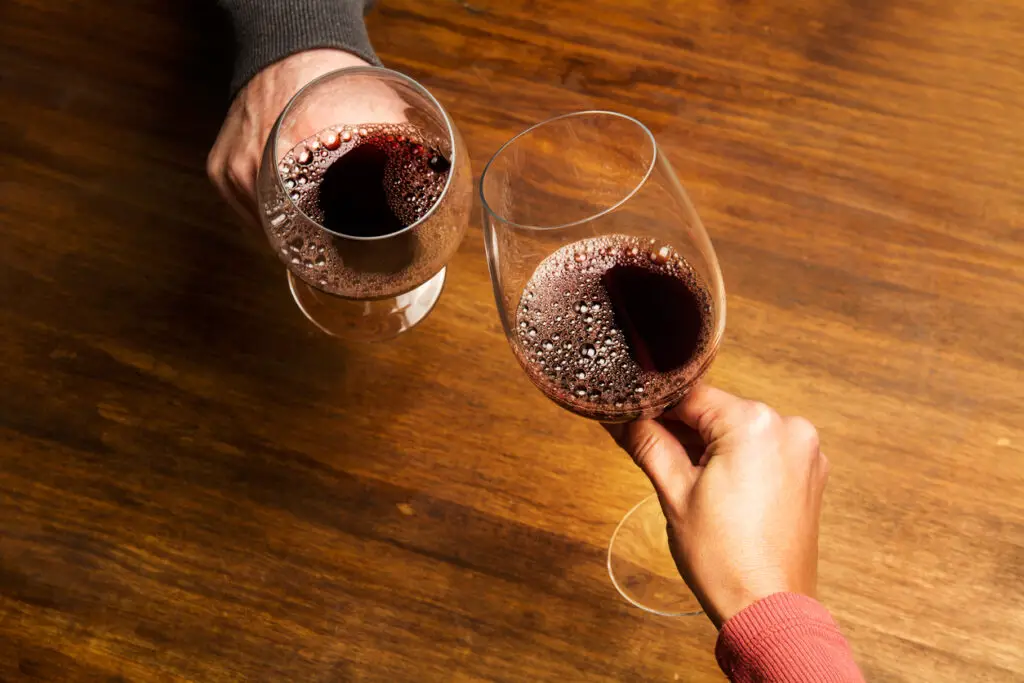 Syrah or Shiraz (this spelling comes from the Persian name) is a grape sort from Iran. The legend says that this winegrape was brought to Rhône valley in France during the middle ages, though some historians question it. Anyway, now it is mainly produced in Australia and America. Don't confuse Syrah with petite Sirah – these are two different wines.
Author Note: The Syrah is a dry red wine, although the ripe fruit can be very sweet (the fruit taste resembles blueberry or blackberry). The sweetness of this fruit does not influence the flavor due to the wine-making process.
When pressing the grapes, its sugar is converted into alcohol after the mixture of yeast (ferment), so the initial sweet taste disappears.
These wines (yes, both) are a great start for beginners, as they are fruity and delightful in the mouth, so they can be drunk like juice.
Cabernet Sauvignon
Cabernet Sauvignon is a red grape that produces richer, fuller wine.
It is thought to have high tannins and acidity, but it also features plentiful fruity notes, varying from berries to plum.
Cabernet Sauvignon also has flavors for sweet-toothed people who like chocolate, vanilla, baking spice, and coconut. Depending on the producers and the place of origin, the hints of sweetness in the wine will vary.
Some people love it from the first sip, and some people think that Cabernet Sauvignon is a little too harsh for their taste. But due to its creamy feeling in the mouth, it is effortless to drink and enjoy.
Pinot Noir
Pinot Noir became popular a few years ago, but it has its stable place on the best wine shelves. It is made from red grapes, which are difficult to grow. There is a whole history to tell and a big team effort in a single bottle of Pinot Noir.
The Pinot Noir is considered the most expensive wine, and it has its reasons, as the growing and cultivating process is harsh.
Pinot Noir has cheaper bottles too. This wine is very delicate and goes well with many dishes and every meal: from meat lovers to vegans, this is considered the best and most optimal variant. You can also check out this article about the Pinot Noir food pairing guide.
Thus red wine is relatively light and low in tannin content with fruit and berry flavors even though it's usually dry – not sweet. Pinot Noir is an excellent choice for those who like white wine and want to try red due to its light body and low tannins.
Which Red Wine Is Easiest To Drink?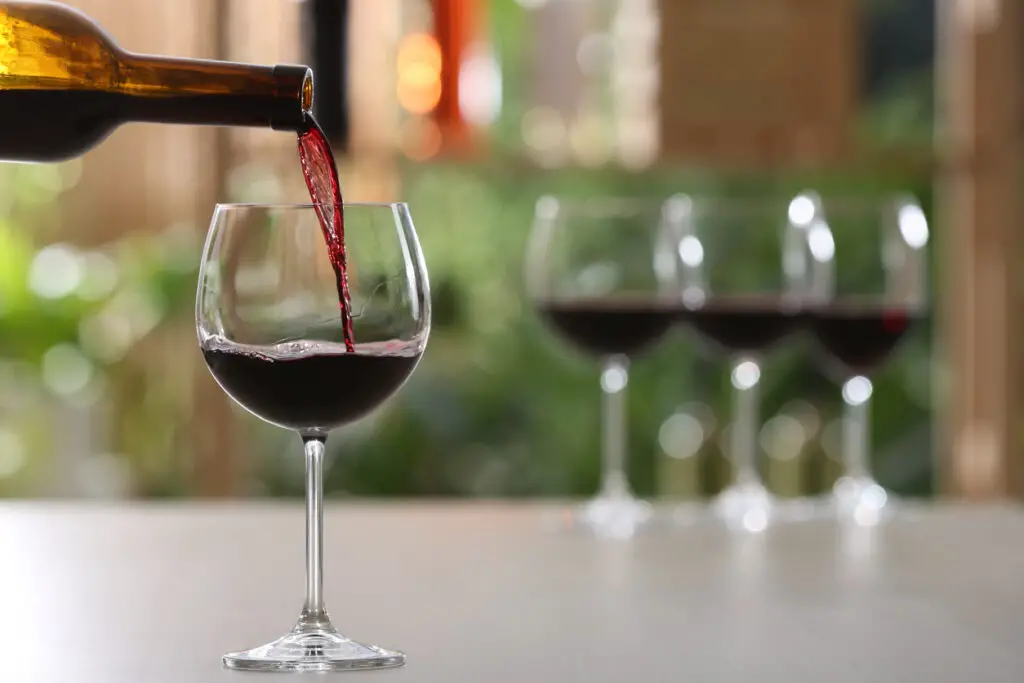 Let's not forget about the divine characteristics of wine, which makes the process of finding the right wine for you even more special. There is a beautiful paradox between being a very light wine to start with and being one of the most expensive ones at the same time.
Author Note: Pinot Noir is a prime example of this. And even if you cannot purchase the high-end drink, you can still find a Pinot Noir bottle for $18. The grapes are great and surely worth giving a go. It is time to put our cards on the table and answer which red wine is easiest to drink?
I think the answer is clear, as we left that one to the end, and we were a bit biased about it. The easiest wine for us to drink is Pinot Noir. But for most pallets, it will cabernet sauvignon. Everyone is different so it really just depends on which flavors in the wine you like the most!
You will surely find lists of relatively lighter wines to start with. We suggest you pick Pinot Noir as you will definitely enjoy drinking it.
Common Questions About The Easiest Wine To Drink
What does it mean when wine is described as smooth?
When we say that a red wine is "smooth," we typically mean that the wine has a soft and pleasant texture in the mouth. In other words, when you take a sip of a smooth red wine, it doesn't have any harsh or strong flavors that jump out at you. Instead, the wine is perfectly balanced, with a gentler and more harmonious combination of flavors. This can make the wine easier and more pleasant to drink, especially if you're looking for something that's not too complex or overwhelming. Overall, a smooth red wine is one that goes down easily and leaves a pleasant, satisfying taste in your mouth.
What is the best wine to drink if you don't like wine?
Pinot Noir is the best place to start! light to medium body with enough but not too much flavor. Perfect for the beginner red wine drinker.
Best sweet red wine to drink?
Look for a fruity and sweet red wine such as; barefoot red Moscato, aphotic red, or cupcake vineyards red velvet
Best smooth red wine not dry to drink?
If you're looking for a smoother, soft texture try; Meiomi Pinot Noir, Coppola Diamond Collection Merlot, or Louis Jadot Beaujolais Villages
Wrapping up
If you've decided to learn how to swim, you should jump into the water first and then not be afraid to dive. Today, we talked about the wine world and how wondrous it is, and we will continue the same way as it is endlessly searchable.
Wine is the noblest drink globally, and it is worthy of being experimented with and enjoyed. Your choice for a beginner wine can be decisive. So start with some soft, light wines, among the delicious reds. The selection is vast, but you will find your wine. Or your wine will find you, either way. We also really like malbecs for their drinkability, and recommend staying away from lighter-bodied reds like Tempranillo.
If you don't want to be alone, ask your guru friends for a piece of advice. And if they are not great wine drinkers, visit our blog to learn more about wines. You will find answers here, even for your strangest questions!
To living a full-bodied life,
Wesley