It is incredible how all parts of the world have their secret places of winemaking. Also, how a particular grape can be associated with a country. Today we will discover Malbec and see why Malbec is so popular in Argentina?
Originally Malbec was popular in France, around Bordeaux, but it made its way to Argentina. French people loved Malbec, yet this grape is challenging to grow. But in Argentina, it was so easy to grow that it shortly became an Argentinian grape.
Let's learn about Malbec together, its history, and discover this fantastic grape variety. Time to dive into why Malbec is so popular in Argentina.
Malbec
Malbec is a purple-skinned grape variety that originated in France. The grapes have an inky dark color and robust tannins, and it is one of the six grapes used in the blend of red Bordeaux wine. In France, Malbec plantations are now found primarily in Cahors in South West France.
Although the grape is grown worldwide, it is now known as an Argentine varietal.
Malbec became Argentinian when the frost killed almost all the plants in France. They needed a warm climate to grow, and Argentina welcomed them with love. Malbec has a very thin-skinned grape and requires more sun to bloom fully than, e.g., Merlot and Cabernet Sauvignon.
Non-Argentinian Malbec tends to be strong and has more tobacco, garlic, and raisin flavors. Washingtonian Malbec is characterized by dark fruit notes and herbal aromas.
Now Malbec is the essential wine variety in Argentina.
Aromatics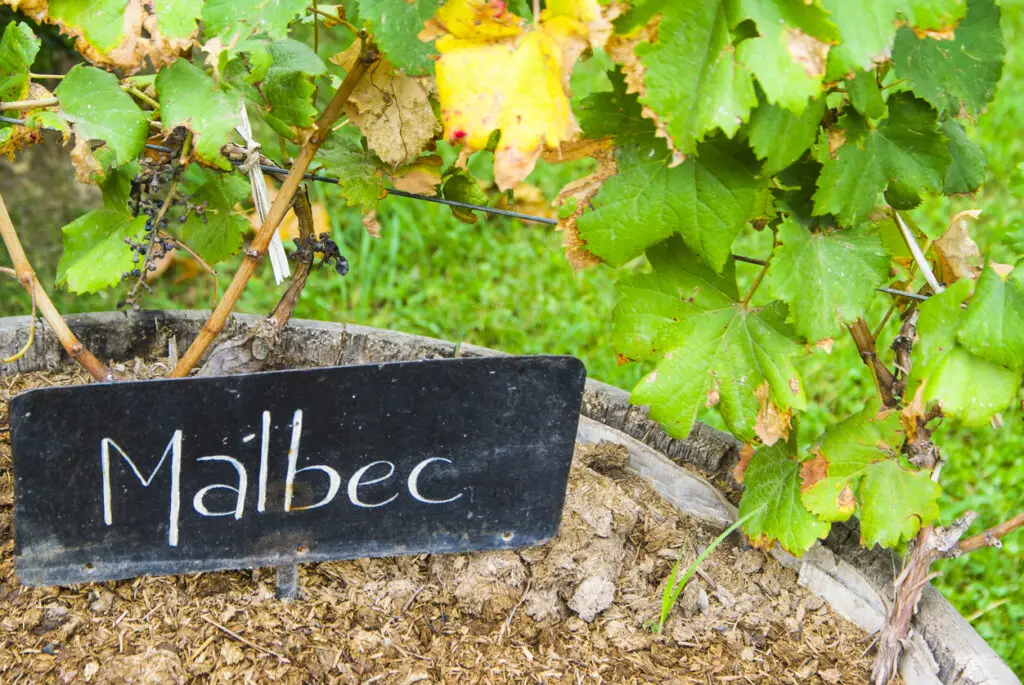 Malbec wines are loved for their rich, dark fruit flavors and smooth chocolatey finish. It starts with red plum, blackberry, then smoothly turns to vanilla, sweet tobacco, and cocoa. This is a dry, fool-bodied wine with 13.5–15% ABV.
Many wine tasters believe that the diligent use of oak in aging plays a considerable role in the wine's smoky and spicy aromas. But this isn't necessarily true. Most Argentinian Malbecs have only about six months of oak aging. Malbec will express its classic blackberry smell after only 10-12 months of oak aging. However, some Malbec wines are aged longer, around 18-20 months.
Taste
Author Note: Malbec wines are dry, full-bodied, and manifest rich, dark fruit tastes and notes like red plum and blackberry. They are juicy and represent more of a condensed fruit taste (like Zinfandel) compared to the fresh ones.
These wines taste like a fine jam with notes of vanilla, tobacco, oak, and sometimes dark chocolate. High-quality Argentinian malbecs efficiently reflect their homeland, with high altitude wine boasting red fruit flavors like cherry and raspberry and more floral notes.
Food Pairings
Malbec doesn't have a super long finish, and, as a result, it is great with leaner red meats. The wine goes very well with funky flavors like blue cheese and rustic flavors like mushrooms and cumin spice.
Meat
If we pick red meats, then beef, ostrich, buffalo, and pork shoulder are an excellent combination for Malbec evenings. Besides this, anything poultry is excellent, both dark and white meats. Duck and chicken are also perfect options.
Vegetables
Vegetarians are usually happy around Malbec, as it has a broader vegetable palette. So, let's roast some mushrooms, beet, bell peppers, and endive. Let's also take some greens for salads with arugula, kale, chard, and onions. Potato lovers are also welcomed to this dinner, as potatoes pair great with Malbec. Lentils, black beans, and forbidden rice are also highly recommended for this wine.
Cheese
Goat cheese and anything from cow's milk will be great. For the rich taste, try to cut up some Mozzarella, Gouda, Maasdam, and Trappist.
Spices and Herbs
Here we need spices with more earthy and smoky flavors such as thyme, rosemary, porcini powder, smoked paprika, parsley, black sumac pepper, cumin, coriander, or juniper berry. You can also try clove, vanilla bean, garlic, shallot, green onion, and everyone's favorite barbecue sauce.
Unique Style of Malbec Wine
Its color, a dark, lustrous, inky-black purple that almost stains the bottle, is the first thing you note about Argentine Malbec. All produce stunning blue lips at the yearly Argentine tasting in London. Sometimes, good examples are unexpectedly floral and herbal with violet and plum fragrances.
This translates on the tongue into sweet, well-rounded flavors and often a spicy edge with smooth, velvety tannins softened. What makes a top Malbec with a juicy, tender steak so great is the combination of fruit and tannin.
While Malbec is never exactly shy or understated, it varies greatly in style. When you remember all the numerous vineyards it comes from, it's hardly shocking. It is grown in the south of Patagonia alongside apple orchards and poplar trees that shield the vines from the wind.
Take a bus north to Mendoza overnight, and the conditions are much hotter and drier. Although the province's low-lying vineyards are twice as high as those of Rio Negro, the Malbec style produced is relatively soft and plain. Pleasant enough when created with care, but when not, tending towards the 'vino flocco' old-style.
But Malbec comes into focus with good acidity and much better-developed flavors once you hit 2,600-3,300 feet (800-1,000m) above sea level. Still, climb higher, and the wine becomes more floral a little firmer, and with a character of more fresh fruit.
These distinct styles, identified by altitude, can be blended or kept separate to express a specific vineyard area. Alternatively, to produce a new wine entirely, a winemaker might blend in Cabernet, Merlot, Tannat, or any number of other grapes. The possibilities are infinite for Malbec.
History of Malbec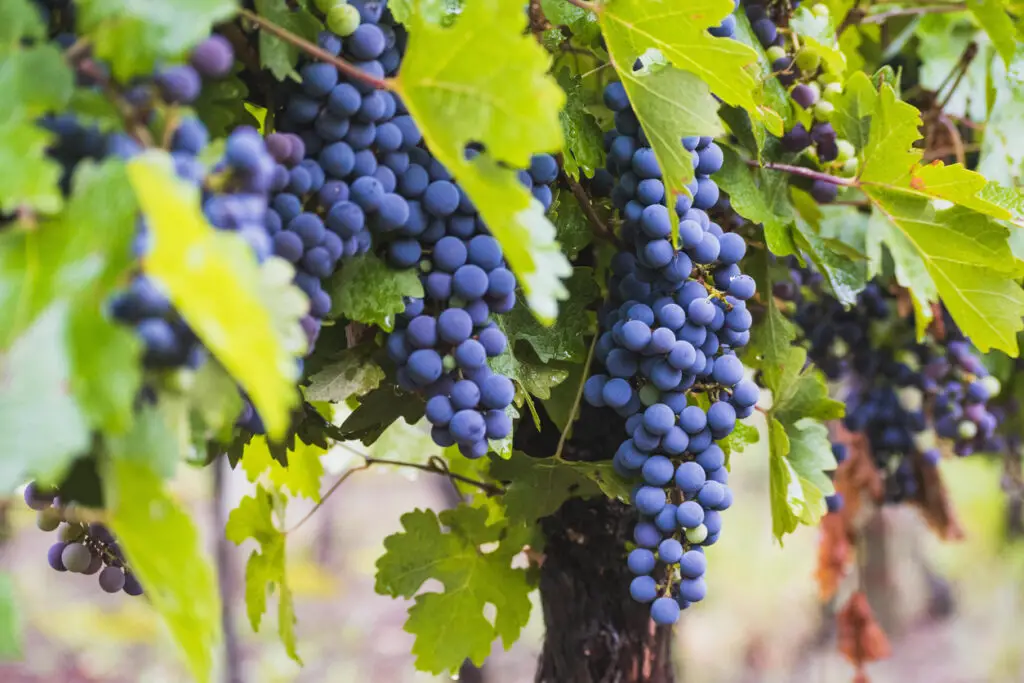 How is it that a relatively unknown grape can become so well known to the general public? That is undoubtedly the question that all customers wonder when they first learn of Malbec as Argentina's flagship grape. And they are right. Since the way events happen in the wine industry is unusual, and the story of Malbec is a fascinating one.
The name of "Malbec" was given to a grape variety that has traveled throughout history, with the accent on the "e" (Malbéc). Other terms are, for example, Côt, Auxerrois, or Pressac. From its roots in southwestern France, in Cahors, about 200 km from Bordeaux to Ukraine's Crimea, Santiago de Chile, California, Australia, and Argentina, of course.
Its reputation goes back to medieval times when Bordeaux was not what it is today, and Malbec was that one grape that was making wine for English and French people. Its dark color and the fruity aroma was known as Cahors' black wine and conquered Russia's Tsar Peter the Great (1672-1725). Peter the Great planted it in Crimea, and today it gives life to a wine called "Kahor" creating a storm in the cups of the Black Sea.
Malbec, like any hero, has its highs and lows during time. While in the late Middle Ages, it was the wine of popes and kings, as William H. Beezley detailed in his work "The Path of Malbec," its decline was marked by two significant factors. First, the Lot was the artery that triggered a sort of historical embolism of Malbec-when the red wine merchants had no more river to export.
Author Note: The wine producers of Bordeaux closed off the River Lot to Cahors' producers, a tributary of the Garonne. Two, phylloxera's arrival. Within a few decades, this aphid had wiped out European vineyards. And among them, Malbec, far too well known to the French.
Triumph of Malbec
However, it was saved from destruction by the same factor that, in truth, caused its demise. Motivated by an adventurous spirit, naturalists took European vines to other parts of the globe to see if they adapted well as phylloxera arrived in Europe due to naturalists. They wanted to experiment with American vines. And Santiago de Chile was the main stop between those corners.
It was there that Malbec cuttings arrived for multiplication in 1845. Of course, they did not come alone but were part of several other vines that were to be added. The people who arranged the process came up with a plan: to make the Chilean valleys, in the picture and likeness of France, a promising wine country. Inspired by the Enlightenment period's spirit, Domingo Faustino Sarmiento was one of the key figures that fuelled the future vision (1811-1888). This was a key period in why Malbec is so popular in Argentina.
Domingo Faustino Sarmiento
Born in San Juan, Argentina, he was, for political reasons, expelled to the other side of the Andes. A visionary and entrepreneur, Sarmiento suggested developing the Quintas Normales to train their farmers, as had been done at the Escuela Normal de París.
The argument is that Sarmiento's idea was a success, and he took the picture and the experience back to Argentina on his return from exile. On April 17, 1853, commemorated today as Malbec World Day, the Quinta Normal was founded in Mendoza and Michel Aimé Pouget (1821-1875) who was in charge of the school in Chile, was summoned to run it.
The point is that Sarmiento's idea was a success, and on his return from exile, he brought the picture and the experience back to Argentina. The Quinta Normal was established in Mendoza on April 17, 1853, commemorated today as Malbec World Day.
The knowledge of viticulture and Malbec was propagated from there to the rest of Argentina. First, towards the north, with stops in the provinces of San Juan, La Rioja, Catamarca, and Salta, where the vines were already carefully planted. Fifty years later, to the south, along the banks of the Rio Negro, where, depending on the soil and environment, it adapted and multiplied in each area. Thanks to the range, the years will shape the diverse heritage that Argentina now offers.
French Malbec Returns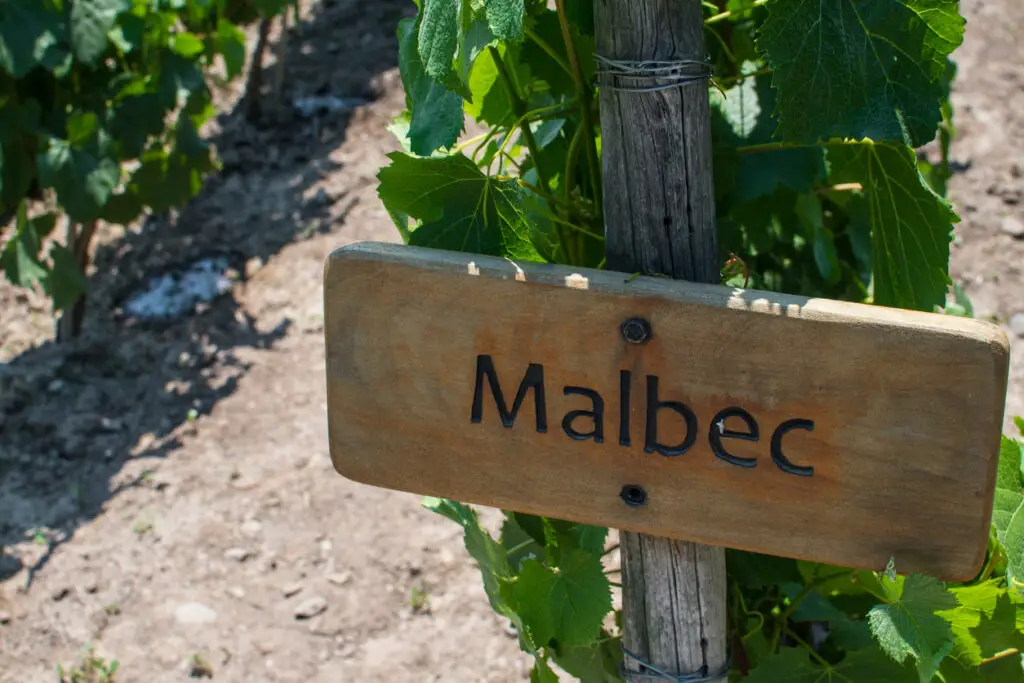 Some also refer to it as the Malbec grape from France. When the local wine industry peaked in the 1960s, it had its moment of glory. The maximum number of hectares planted reached 58,600, according to the numbers reported by historian Pablo Lacoste in "History of Malbec, Argentina's flagship strain." Hectares that were then plucked from the ground because, as with the economy's vagaries, the wine industry went into a deep consumption crisis, here and worldwide: people consumed less wine than before.
However, the 1990s gave a moment of optimism. New consumer countries such as the United States and Canada have been established globally. In contrast, other older customers, such as England and the Netherlands, have discovered that their European neighbors are not the only ones making good wine. And Malbec, who had once tried to win over the palates beyond the sea, has now returned to seduce them again.
Author Note: Yet, the story's atmosphere had changed. Argentina is now the world's only country where the variety has evolved (in Chile, it was rejected in favor of Cabernet Sauvignon). And it was set to proceed with this.
Modern Malbec
Some 24,000 hectares of Malbec were planted from 1990 to date. Malbec spans all of Argentina's wine-growing regions, with a total of 38,000 produced in 2014, more than any other part of the globe: in France, the country with the most hectares, there are around 5,000, while all the producers put together, minus Argentina, hit 10,000.
But more significantly, Malbec has established an entirely new profile in sunny terroirs and rocky soils. With its fruity aromas, full-bodied, and, at the same time, with a silky touch, Malbec gives drinkers of the new world a welcoming flavor. And so, once again, a variety which had long been overlooked returns to be enjoyed. And the rest is history.
Farewell Toast
It must be something extraordinary to drink a particular wine and know that it has a history of ages. It makes the aroma of your wine even better. Now you know more about Malbec and its story as well. Now get a bottle of fine Malbec and let us know how you enjoyed it. We hope you liked our blog post on why Malbec is so popular in Argentina.
To living a full-bodied life,
Wesley