Wines come in all shapes and sizes. So naturally, specific systems must be set in place to categorize all these wines. The classifications differ from country to country, just as the wines do. If you are a fan of wines from Chile, then you may be wondering, what is the Chilean wine classification system?
The Chilean wine classification system classifies wine according to their D.O. or Denomination of Origin. This includes the sub-regions, zones, and areas where the grapes were grown. For the D.O. to appear on the wine label, 85% of the grapes used to make it have to be from that specific origin.
Let's dive deeper into the world of Chilean wine, shall we?
Briefly About Chilean Winemaking
Chilean vineyards are special in that they are in a very isolated position. Their coastal location forms a small "island" in the Pacific Ocean. This means that Chile is protected by the natural elements surrounding it. This is where we will start explaining the Chilean wine classification system.
The Lucky Position
If you are a fan of wine and history, then you have surely heard of the phylloxera plague. This was a parasite that hit the world's vineyards from 1832 to 1840. It destroyed millions of vines and set the wine industry back by years. It took a lot of time and work to bring back vineyards to their previous condition, but many winemakers gave up after the plague.
As a result of this isolated geographical position, this plague didn't affect Chilean vineyards at all. In fact, they are the only ones without any phylloxera.
During the years of the plague, many vintages were lost. But since it never reached Chile, these vineyards have some of the world's oldest vines, the majority being ungrafted to this day. These older grapevines produce grapes that are more complex and concentrated, which is why Chilean wines are so loved today. They also play a key role in the Chilean wine classification system.
Weather and Climate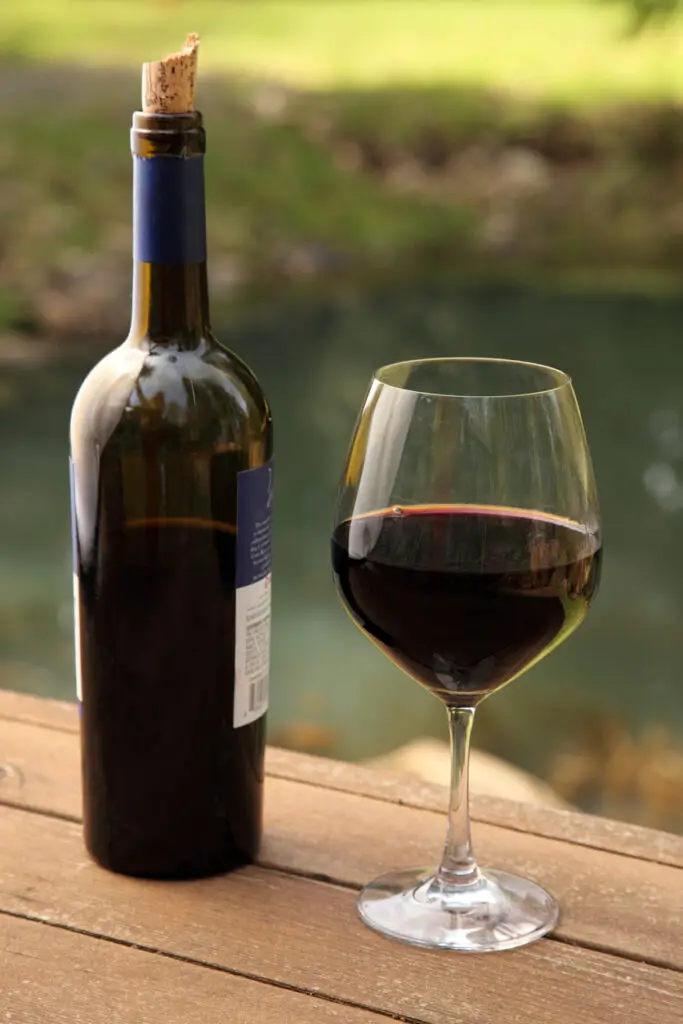 The weather conditions in Chile are sunny and dry, which is useful for getting rid of the disease. This weather can be noticed in the distinct features of Chilean wines.
Author Note: Dryness and lack of rain can be hard on the winemakers in the area, but new techniques have adapted to little water. Sustainability is a major characteristic of Chilean winemaking methods, and more than half of all exported wines from Chile are produced sustainably.
Main Grape Varieties
Because of the warm weather, Chile is the perfect location for many grapes to grow. There are also cooler regions in the high-elevation vineyards, which grow other unique varieties. Chilean winemakers are very serious about their lifestyle, and many extensively study the terroir and soil to recognize the best grape variety to plant.
Chile is very hot and is always thought to produce only rich red wines. But, white grapes have recently started to be planted more. Especially bright and fruity Sauvignon Blanc, along with acidic and well-balanced Chardonnay grapes, are gaining popularity. They are grown in the northern Limarí Valley, Casablanca Valley, and the Leyda Valley. Other regions grow white wine grapes as well but in much lower quantities.
Cabernet Sauvignon is one of the most beloved and beloved grapes grown in Chile. It takes up much of the warmer area vineyards, such as those in Maipo Valley and Cachapoal Valley. They are either cultivated on their own or as part of a blend with other Chilean grapes. The resulting wines are fruity and complex with hints of earthiness and herbs. They can be aged for decades to be richer and more luxurious.
Other Varities
Although not as popular, Carménère is the niche grape of Chile. The Merlot vines that grew in Chile were genetically recognized as Carménère in the 1990s. So, their cultivation began without anyone really knowing. It has a greener edge than the Merlot grapes, although they share the same fruit.
More and more Carménère is being created and produced as these grapes start to rise in popularity as well. Even though the grape is originally from Bordeaux, winemakers from Chile are making it their own with their unique wines.
Pinot Noir is another beloved Chilean grape. It makes for juicy and refreshing wines, which, let's be honest, everyone loves. Rich Syrah grapes are also being grown in both hot and cool areas. These grapes are usually made into delicious red blends.
If you haven't tried a Chilean red blend, you are really missing out on the flavor of a lifetime. These delicious combinations are hard to find in any other bottle.
Key Winemaking Regions in Chile
Chile has many smaller winemaking regions consisting of large valleys that pull in Pacific ocean currents. This explains the colder climate in certain areas and the hotter climate in others. These currents also help maintain the grape acidity, leading to the production of beloved refreshing wines.
The more well-known Chilean vineyards are found in the Central Valley, located inside the city of Santiago. In the more southern part is Maipo Valley, home to many Cabernet Sauvignon vines. This is the perfect area for growing these vines due to the constant presence of sun and heat.
The Andean foothills are elevated and help these vines grow even more. This valley is also home to Carménère and Merlot vines, which is why it is nicknamed "the Bordeaux of Chile."
More south is the Cachapoal Valley and the Colchagua Valley, together forming the Rapel Valley. World-class Carménère and Cabernet Sauvignon grow in these regions, and the wines produced here are known everywhere. If you see a wine made in this valley, we really recommend you try it. You will discover flavors you didn't know existed.
Wine has been produced in the chilly Casablanca Valley for only a short time, but it has surely become an integral part of the winemaking world. This area, only a few miles away from the ocean, is home to many white vines that turn into delicious crisp wines. Grape varieties such as Sauvignon Blanc, Chardonnay, and Pinot Noir grow in these areas.
Our Favorite Chilean Wines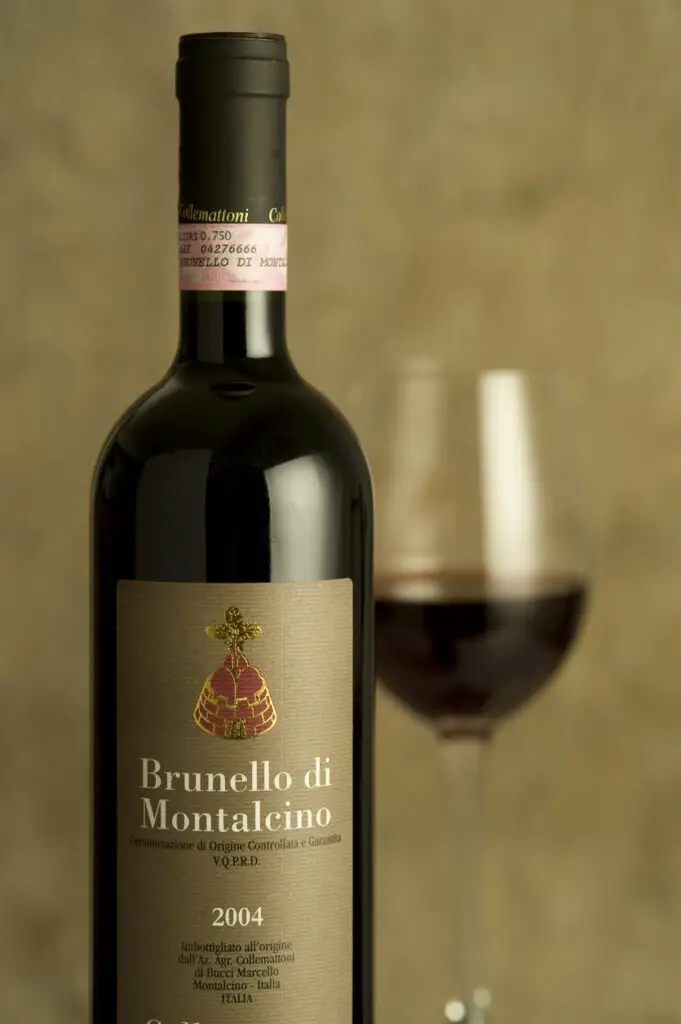 Almaviva, 2015
Author Note: This wine is a delicious Bordeaux Blend made with a combination of Cabernet Sauvignon, Carmenere, Cabernet Franc, and Petit Verdot. The Almaviva is a very complex and rich wine with fruity flavors and smooth tannins. Carmenere grapes provide this tannin characteristic along with a slight creaminess.
Seña, 2016
One of our beloved wines is the Seña, made using Cabernet Sauvignon, Malbec, Petit Verdot, Carmenere, and Cabernet Franc. This wine has aged in French oak barrels for almost two years. Using vines grown in the Aconcagua Valley, north of Santiago, this is a delicious wine you surely won't get enough of.
With refreshing acidity and firm tannins, this fruity, balanced wine has layers of complexity and richness you will enjoy with any dish.
Don Melchor, 2016
Cabernet Sauvignon, Cabernet Franc, Petit Verdot, and Merlot come together to form this amazing wine that we love.
Grown in the DO Puente Alto, this wine is a favorite of many critics and connoisseurs. With rich and complex red fruit flavors, this wine is just the right balance of sweetness and bitterness. Even if you don't really enjoy wine, a glass of this will change your mind!
Bodegas Re, Renace, 2014
Produced in the Maule Valley and aged in clay amphorae, this is a wine that we recommend to everybody. It has a delicious and intense flavor with a smooth finish. The firm and strong tannins provide a vibrancy that is hard to find in other wines. A good balance between the flavors ensures a non-overwhelming effect on the palate.
Errazuriz, Kai, 2016
A mix of Carmenere and some Petite Sirah create the perfect combination in this wine. Made in the Aconcagua Valley, this luxurious wine has a delicious fruity flavor with a hint of herbs and spiciness. This vintage is a drink you really don't want to miss. For us, this wine is one of Chile's best for sure.
Errazuriz, Las Pizarras 2016
This wine is an example of how well Chardonnay is integrated into the winemaking culture of Chile. Errazuriz has many hectares of Chardonnay vines near the Aconcagua Coast, with a very limited production of prestigious wine. This refreshing and citrusy wine makes for a great glass alongside an afternoon dinner.
Viu Manent, San Carlos 2016
Made from Malbec vines aged over 60 years, these grapes create a silky and elegant red drink with a smooth finish. It ages in new oak, and this creates hints of vanilla in the wine. These grapes are picky with how they grow, so the wines are very luxurious and prestigious. If you wish to explore new flavors, this is the wine for you.
Santa Rita, Bougainville 2013
Petite Sirah and Syrah come together in this beautiful bottle. It is a very rich and dark wine with a complex structure, aged in new oak. The Maipo Valley terroir provides its characteristic earthy flavors with an excellent length and finish. The refreshing acidity overpowers the bitter tannins to express a well-balanced and harmonious flavor loved by many. This wine really packs a punch, so try to enjoy a glass with a rich dish like meat.
Casas Del Bosque, Edicion Limitada 2017
A wine made completely with Pinot Noir; this is a bottle of earth. You will feel the beautiful Chilean forests in your glass.
The old oak and stainless steel used in the aging process provides for the distinct dark flavors of this wine. You won't regret trying a glass of this delicious wine for sure.
Garces Silva, Amayna 2015
Syrah and Viognier join forces in this bottle. This is the wine that won the best Chilean red wine at the International Wine Challenge in the U.K., and not surprisingly. With floral hints and vibrant acidity, this well-balanced wine represents Chile in a bottle. If you get the chance, we urge you to try it out!
Chilean Wine Classification
Now that we have (hopefully) convinced you to try out a Chilean wine, we want to help you understand what the labels mean.
D.O. Wines
The Chilean wine categorization is done according to regions, sub-regions, zones, and areas. These are called the D.O. or Denomination of Origin and apply to the origin of the grapes used in the wine. If you wish to purchase wine from exclusively a specific area, then pay attention to the D.O. on the label.
But, this doesn't mean the grapes are 100% from that area. Legally, for the D.O. to be printed on the label, only 85% of the grapes have to be from this defined origin. So, keep your eyes peeled for this specific classification next time you are purchasing a Chilean bottle of wine.
Estate Bottled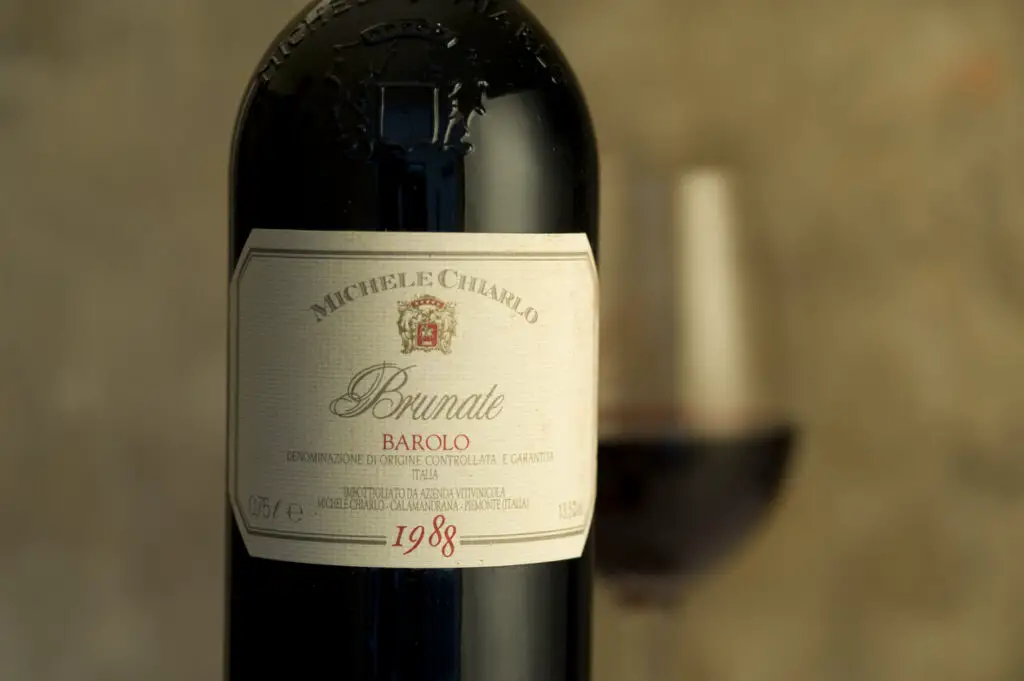 This may be pretty self-explanatory, but we are going to discuss it for those who don't know. This term can only be printed on the label if the winery where the wine itself was produced is found in the same D.O. as the vineyards where the grapes were grown. These wines are very distinct, and many of our favorites are Estate Bottled.
Reserva, Gran Reserva, etc.,
Author Note: Reserva, Gran Reserva, Gran Vino, Reserva Especial, Reserva Privada, Seleccion, and Superior are other titles you will find on Chilean wine labels. But these aren't associated with a regulated definition or quality.
They are there to provide some background on the wine, such as the aging, the blend, and other characteristics. Before you make a wine purchase make sure you know what these names mean to make an informed decision.
Parting Thoughts
Chile is surely one of our favorite wine producers. These beverages have distinct flavor profiles that are a product of decade-old winemaking techniques and knowledge. The terroir and weather also play a huge role in creating these delicious wines. We hope you enjoyed this article on the Chilean wine classification system.
So, keep our tips and wines in mind when you are in the store or planning your next dinner party. Even if you are only pouring a glass for yourself, you will surely enjoy Chilean wine!
To living a full-bodied life,
Wesley