Wine and food, the insuperable duo. Or so you may think! Wine is always a great idea for a dinner party, but only when paired with the perfect food. A sweet wine with a dessert may be a bit much for your tastebuds, just like too much heaviness can also ruin your party. But luckily you aren't on your own! There are a few guidelines to help you match food and wine, specifically GSM wine. So just how is GSM wine food pairing done?
GSM wine pairs best with robust flavors. Fatty steaks like ribeye, grilled or barbecued red meats, mushrooms, roasted chicken, or charcuterie are all great options. GSM also goes very well with meals that have spices and herbs such as sage, rosemary, and red pepper.
Read on to find out just how to prepare these dishes and why they make for a good GSM wine food pairing!
What Is GSM Wine?
Before we get to the eating, let's talk about GSM wines. GSM is an acronym referring to a delicious mix of red wines. These are the wines Grenache, Syrah, and Mourvedre. GSM wines are famous for their bright fruit, rich aromas of ripe fruit, dried sage, herbs, and a sharp pepper-and-herb finish that expresses the wines' flavor.
In the USA, "blended" wines have an unfairly low reputation, but this is not without historical bias. In the past, blended wines could be truly disgusting. They usually contained juices of fruits that weren't grapes. Let's not even get started on the colorants and flavorings that could never be found in today's fine GSMs.
Author Note: Winemakers today create unique GSM wines by changing the percentage of each of these grapes in a single bottle. By adding more Grenache, the lightest from the collection of three grapes, they would end up with a lighter wine. Add more Syrah, and you will get a wine that is bolder.
While Grenache is usually the predominant grape in GSM blends, sometimes winemakers will add more Syrah than Grenache. Mourvèdre, which is the boldest of the three, is added in very small amounts to the wine.
The Three Musketeers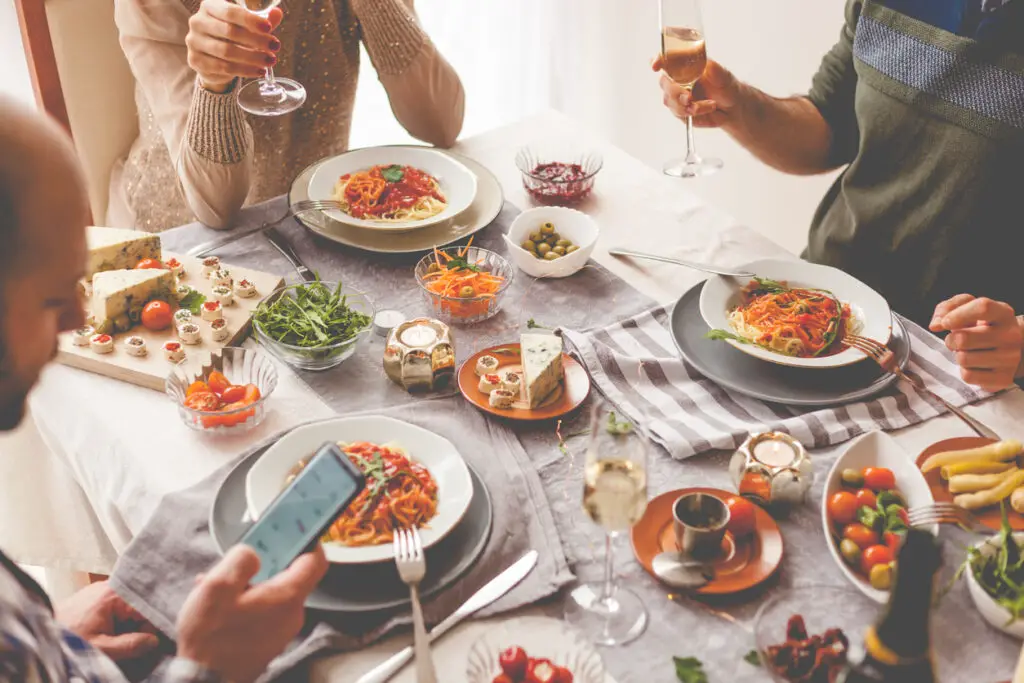 Let's see what the three grapes add to GSM wines!
Grenache is a more hearty grape that provides delicious red fruit flavors. These tastes are usually strawberry jam, or stewed strawberry, along with white pepper. So, the Grenache expresses the "high toned" flavors of the wine: red fruit and bright herbal aromas. Is your stomach also growling right now?
Moving on to Syrah, which is the flavor of darker fruits. It is best known for offering blueberry and rich black plum tastes, as well as intense peppercorn with some aromas of olives, cured meat, and leaves of tobacco. This is truly a unique bouquet of aromas for you.
The final "musketeer" in the GSM blends is Mourvèdre. This grape provides all the heavier notes of a "low tone" wine. When you open a new bottle of Mourvèdre from the famous areas of production such as Bandol, you won't be smelling fruit. Surprisingly, leather is actually the first aroma to get in your nose.
The wine needs some care to really open up, but as it does, you will smell a mixture of black fruit, dark spices, herbs, and other savory aromas. Mourvèdre is best known for adding blackberry and black plum with floral violet aromas to the wine. It may also offer an intense note of leather, barbecue, and smoked meats. This wine really is a meal in itself!
GSM Wine Food Pairing
Okay, now that we have learned about how GSM wine is made, let's move on to the fun part. What food matches well with these wines? As you can see, GSM wines come in many different shapes and sizes (and grape mixtures), but they all pair well with fatty foods such as steak, ribeye, grilled, barbecued red meats, mushrooms, Mexican dishes like mole, and roasted chicken. GSM also goes well with chocolate and even brownies!
Author Note: Spices and herbs like sage, rosemary, and red pepper are also great matches for this wine, so try to include these in the meals you cook. Try to avoid citrus based meals, salads, and anything raw, as these aren't very good GSM wine-food pairings.
Are your guests for the dinner party arriving soon? Don't fret! Here are a few recipes for you that will go beautifully with that bottle of GSM wine you have been saving (especially if you are going on a first date). Keep in mind; this is only a helpful guide, so do a bit more research before you start getting your hands dirty!
Ribeye Steak: Classic GSM Wine Food Pairing
To prepare delicious ribeye steak, you are going to need:
1 bone-in ribeye steak, already at room temperature
Freshly ground black pepper and kosher salt (eyeballing!)
1 tablespoon canola oil
3 tablespoons butter
3 cloves of smashed garlic
3 pieces fresh thyme
2 pieces fresh rosemary
Let's get started!
Use paper towels to tap both sides of the steak dry, and start seasoning. Do this generously with 1 1/4 teaspoons salt and half a teaspoon ground pepper.
Start heating up an iron skillet on medium-high heat until it is very hot, which should take about 1-2 minutes. Then, add canola oil.
Put the steak in the middle of the hot skillet and cook it. Turn the meat over every 2-3 minutes until you see a dark crust forming on both sides. This step will take you about 12-15 minutes.
Next, lower the heat to medium-low. Place the steak to one side of the skillet; add your spices, including butter, thyme, garlic, and rosemary, to the other side of the skillet. Tilt it towards the butter for the butter to start foaming.
Then, spoon the butter over your steak for a few minutes, until the internal temperature reaches about 115 degrees F for medium-rare, or however done you desire. Let rest it cool down for 15 minutes before you serve!
Open your GSM wine and enjoy!
Roasted Chicken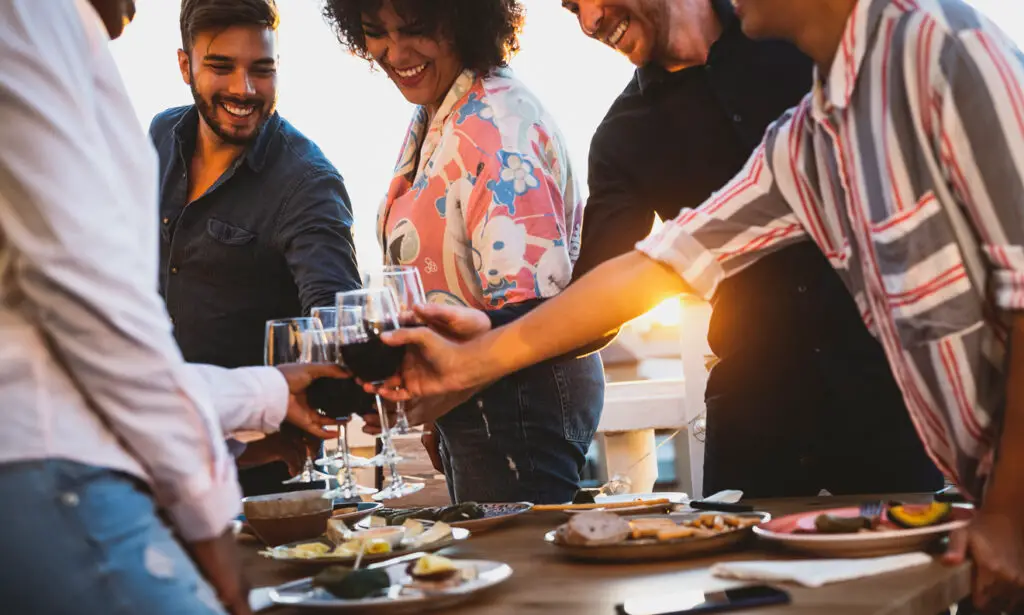 If the above-mentioned steak sounds a bit difficult or time-consuming, this next recipe is for you!
You will need:
1 whole chicken, without giblets
Salt, black pepper, and spices
Onion Powder
½ cup of divided margarine
1 celery stalk without leaves
Let's get cooking! Preheat your oven to 350 degrees For 175 degrees C before you start seasoning your chicken. Then put your whole chicken in a roasting pan, and season inside and out with salt and pepper.
Add your additional spices and herbs also to taste. Sprinkle the interior and exterior of your chicken generously with onion powder. Add margarine to the chicken. After 3 tablespoons, place the remaining margarine around the chicken's exterior. Slice your celery into small pieces and place them inside the chicken cavity as well.
Once all your preparations are done, and your oven is warm, place your chicken inside. Bake it uncovered for around an hour and 15 minutes, to a minimum temperature of 180 degrees F or 82 degrees C. When that is done, remove the chicken from the heat, and baste it with the melted margarine and seasoning drippings.
Top Tip: Once you are finished, cover it using aluminum foil, and let it rest about 30 minutes before serving it with a bottle of GSM wine.
Marinated BBQ Beef
Of course, beef barbecue is a dish where everyone has their own recipe, but here is a simple one to help you get started.
The required ingredients are:
1kg steak
3 crushed garlic cloves
Juice from 2 limes
2 tbsp red wine vinegar
1 tbsp cumin seeds
1 tbsp flakes of chili
1 grated onion
Olive oil
STEP 1
Slice the steak into 6 or 7 large pieces. Place them in a bowl and mix garlic cloves, lime juice, spices, vinegar, onion, and olive oil. Make sure you season the meat well on both sides, then put it in a flat dish or baking tray. Cover it with the marinade and chill it 1 day. Before you start grilling, bring it to room temperature for an hour.
STEP 2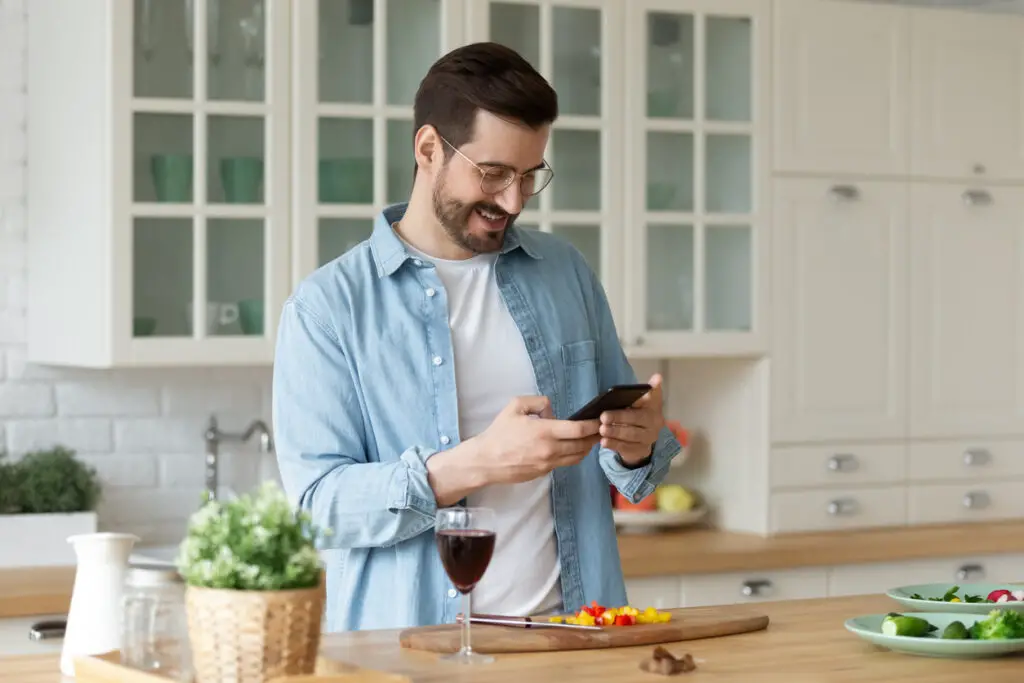 Heat your outdoor grill or griddle until it is very hot. Dry the marinated meat pieces with a paper towel and drizzle some more olive oil, and season again. Pass 2 thin metal skewers through 2 steak pieces and do the same for the rest. Grill the meats for 3-4 mins on one side, then flip them over and repeat. Let the beef rest under the foil for about 10 mins, then slice and serve with your bottle of GSM wine.
Sauteed Mushrooms: Vegetarian GSM Wine Food Pairing
Whether you are a vegetarian, not a big fan of meat, or looking for something to serve with meat, this is the simple recipe for you.
You will need:
3 tablespoons olive oil
3 tablespoons butter
1 pound sliced mushrooms
1 clove of sliced garlic
1 tablespoon teriyaki sauce
¼ teaspoon garlic salt or powder
freshly ground black pepper to taste
This recipe really only involves one step. Heat up the olive oil along with your butter in a large pan on medium heat. Add the mushrooms, garlic, teriyaki sauce, garlic salt, and black ground pepper in hot butter and oil until you notice the mushrooms turning brown.
This should take about 5 minutes. Turn down the heat low and simmer it until the mushrooms are tender, which should be up to 8 more minutes.
If you are too hungry to continue, don't worry, this is the end of the article! These are the recommended GSM wine food pairing methods, but of course, you are free to try whatever you wish. Stay away from raw dishes, but you never know what matches well unless you try it!
To living a full-bodied life,
Wesley