Apart from Bordeaux and Burgundy, there is another bold "B" that sommeliers and wine enthusiasts absolutely admire, and that is Barolo. When it comes to red wines, equally noteworthy to French wines, an Italian Barolo is considered the cream of the crop. Though you may not be familiar with Barolo, there is nothing to worry about! Today we will explore the flavor notes of Barolo as well as discuss which dishes go perfectly well with it. First, let's see what is the best Barolo food pairing?
Because of its high tannin structure, Barolo pairs well with a great variety of food, including Asian cuisine, braised veal, lamb, cheese, truffle dishes, and even chocolate.
Let's find out more about Barolo and see why these dishes are a perfect match for it.
Barolo History
Barolo is a delicious red wine produced in the Piedmont region of Italy. This wine variety is made from a small, thin-skinned red grape named Nebbiolo. Many people usually confuse Barolo with Nebbiolo.
However, note that the primary difference between those is that Barolo is a bottle of wine, while Nebbiolo is a grape variety. Nebbiolo is usually harvested very late, approximately in late October. This grape varietal is high in acidity and tannins, and Barolo is made solely of Nebbiolo, without any exception.
Although it may sound unfamiliar to many, sommeliers compare Barolo to the great Pinot Noir of Burgundy in France. The wines' bright acidity, light brick-garnet pigments are among the most vivid similarities. We will explore more on Barolo characteristics and see what makes this wine so special.
Author Note: The history of Barolo wines is as rich as its taste. Its roots go back to at least 2,500 years, where the first rudimentary grape-growing structures appeared. Throughout the years, the production of Barolo has undergone many changes.
In the 1980s, modernists fought over the usage of oak, the aging process, and winemaking production in general. As of now, winemakers settled on a compromise to combine traditional practices with more modern ones for the production of a firm favorite Barolo.
Cultivating Barolo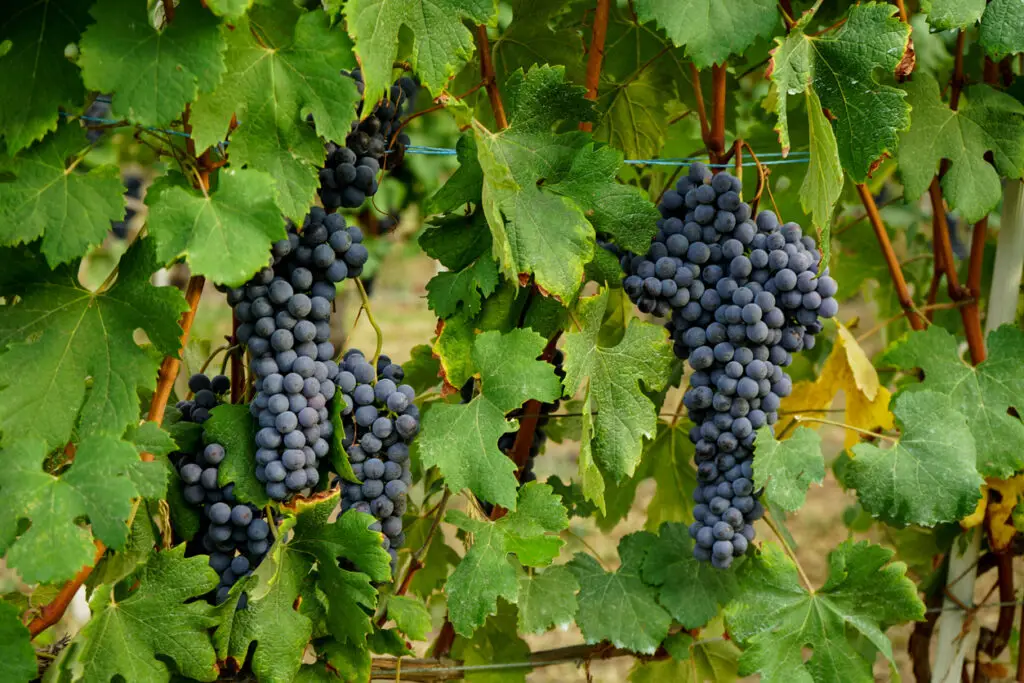 The process of cultivating and making Barolo is limited to an area of 11 villages within the province of Cuneo. Moreover, the wine cultivated and made in different regions have various differences in flavor. Consider Monforte d'Alba where Barolo is famous for its smooth, silky, and fruity flavors.
On the other hand, Castiglione Falletto's wine bottles are renowned for their powerful tannins. Regardless of regional differences, Barolo is so famous that approximately 18% of Italian households choose to have this wine on every special occasion.
Apart from its rich and dramatic history, Barolo is a great wine to enjoy with your favorite dish. Let's see what makes Barolo so special?
Why Choose Barolo?
The Barolo wines are structured, firm, refined, and classy, and many people think it has to be a bank-breaker. Surprisingly, that is not entirely true. While some higher-end riservas can cost more, Barolo can be quite affordable in the marketplace.
By discovering this wine, not only will you find a change-up from ordinary reds, but also be able to dive into the rich culture of Piedmont. Rather than your frequent picks from Bordeaux or Burgundy, consider sultry Barolo as another perfect option for your next special occasion.
Some of the noteworthy facts about Barolo include that it is classified as DOCG, which is the highest classification Italian wine can enjoy.
A regular bottle of Barolo spends one year in oak and is aged for three years. More luxurious bottles like Riserva Barolo spend 18 months in oak and total aging of 57 months. Now that we are familiar with Barolo characteristics, let's find out more about what it tastes like.
Barolo Wine Flavors
So what does Barolo actually taste like? To put it briefly, it is intense! It is a full-bodied wine high both in acidity and tannins. When it comes to alcohol levels, it varies from moderate to high. Barolo is a powerful wine that is enjoyed with a wide variety of food.
It is among those wines that surprise enthusiasts when tasting; even though it looks and smells pale and floral, you would feel its high acidity and tannins on the tongue. The tasting notes of Barolo include rose petals, cherry, and raspberry, cinnamon, white pepper.
However, with age, you will also notice notes of leather, liquor, and chocolate. Barolo is usually recommended to drink after ten years of aging for a richer and more delicious flavor profile.
Barolo Food Pairing
Author Note: For a perfect Barolo Food Pairing, you should consider the age of the bottle. Younger bottles of Barolo tend to have higher tannins and acidity with flavors of ripe fruits, including raspberries, plums, red and black cherries.
On the other hand, aged bottles of Barolo have milder tannins, flavors of dried rose petals, truffle, and rich red and black fruits. Because of its rich texture, the most common Barolo pairings include rich meat dishes. However, there are many other meals that go perfectly with a glass of this rich red wine. We will explore food that matches with both aged and younger bottles of Barolo.
Tips on Pairing Wine with Food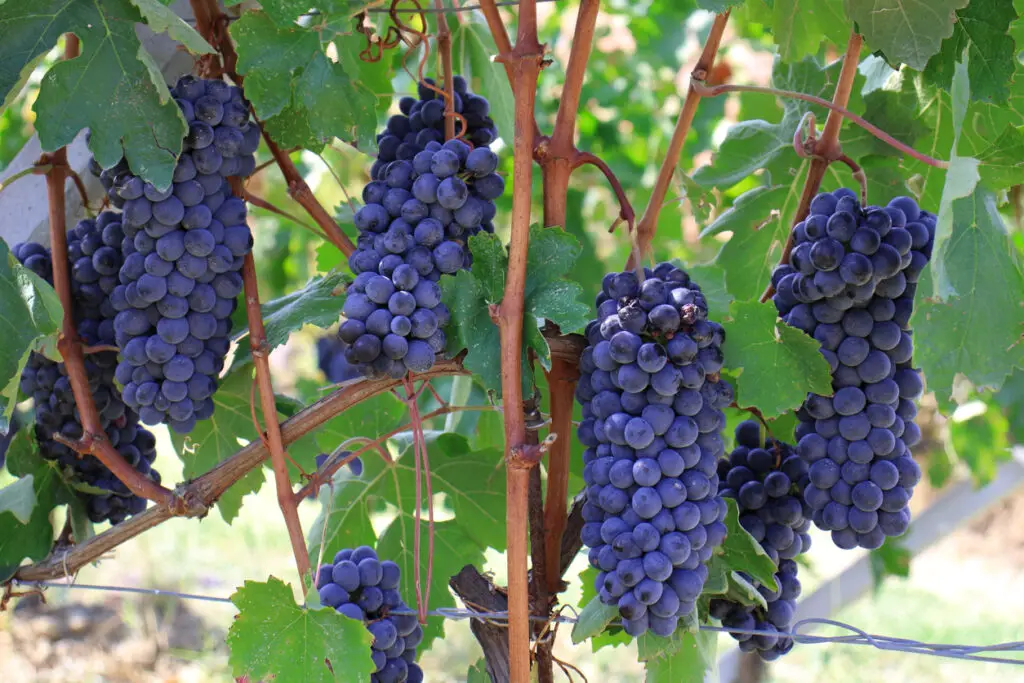 Before going into the details of which food goes well with Barolo, let's explore some tips to help you choose the right dish. As we have already mentioned, when thinking about Barolo food pairing, think through the bottle age.
In general, Barolo contains higher alcohol levels with a 13% required minimum to meet DOCG aging requirements. As a general rule of thumb, wine enthusiasts know that higher alcohol does not go well with spicy dishes, so if you plan to have one, try to keep the heat from moderate to low.
On the other hand, what goes absolutely perfectly with a glass of Barolo is fatty meats and rich sauces. If you are a tourist in Italy, you must try Barolo with traditional veal meals. Another brilliant pairing option would be a slice of rich meat like a duck.
Asian Food
Moderately spiced Asian food goes perfectly well with younger bottles of Barolo. Generally, Asian food has higher tannins, so it complements the flavors of Barolo perfectly.
But make sure the spice levels are moderate to low, as more spicy dishes are not the greatest match with a glass of Barolo. Additionally, tantalizing aromas of this wine variety match beautifully with moderately spiced Asian dishes.
Barolo and Chocolate
It is not a secret that pairing sweet dishes with higher alcohol wines is a great match. Well, chocolate and Barolo are not an exception. Generally, pairing wine and chocolate may sound easy, but there are certain rules to follow. As surprising as it may sound, chocolate doesn't like to share the stage with richer wines.
But as usual, there are exceptions, including Barolo. Many wine enthusiasts are big fans of the contrasting pairing. In the case of Barolo, the dryness of the Nebbiolo grape and the sweetness of chocolate create a wonderfully delicious palate. So, if you are a fan of creative and contrasting pairings, Barolo with chocolate should definitely be on your menu!
Cheese
When talking about pairing Barolo with cheese, the first and most important rule to keep in mind is that we are referring to particular types of cheeses. As the wine has a rich taste, it does not go well with powerful cheese styles. So, please make sure the type you choose complements a glass of delicious Barolo rather than overpowers it.
Author Note: The perfect match would be milder cheese types, including Grana Padano or robiola. Many people also love goats or sheep cheese with Barolo and claim that it is a rare yet very delicious pairing option with a glass of rich Barolo.
Beef, Veal and Fillet Steak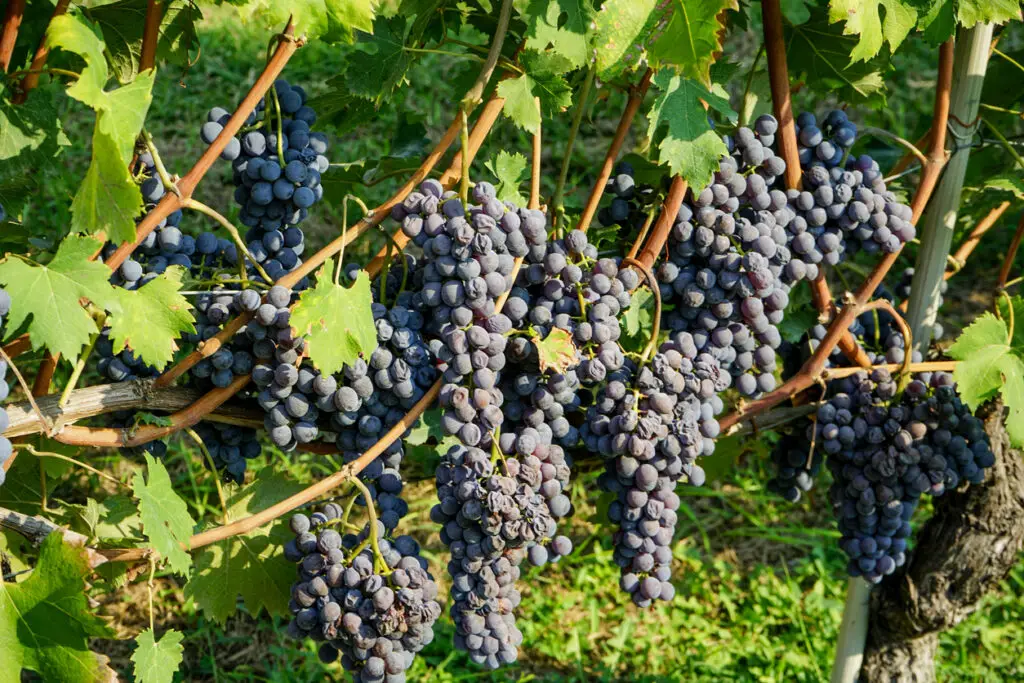 While Barolo goes absolutely perfectly with white meats, its rich texture is also a great accompaniment to red meat dishes. Italians love to pair Barolo with raw beef or veal that is considered a local delicacy. However, note that this might be a risky meal for those who are not familiar with the preparation of the dish. But if you plan to visit the Piedmont region, it is definitely worth trying this meal with a glass of Barolo.
An interesting fact about Barolo and meat is that you can not only try it as a drink but as an ingredient in dish preparation. Barolo is excellent for braising beef, so if you are planning to use the wine as an ingredient, beef is a great choice.
Wrapping Up
To sum up, Barolo food pairing may sound easy at first, but in fact, there are lots of rules to follow for the perfect matching. Its rich and flavorful texture needs to be complemented by the right dish, not to overpower each other but rather complement and discover delicious flavors on the palate.
By choosing the right dish, you will notice that the Nebbiolo grape varietal's high acidity creates a harmonious balance on the palate.
The most important thing to consider when thinking about Barolo food pairing is the bootle age. There are a wide variety of dishes that would create a harmonious and delicious balance on the palate. If you are planning on having a glass of Barolo with cheese, Grana Padano or robiola would be a perfect match.
If you are more into rich meat dishes, traditional Italian-style veal, beef, and duck are other brilliant pairing options. You can also improvise and come up with creative pairing options too! We hope you enjoyed this article on Barolo food pairing. Overall, make sure the meal you choose follows the rules we have mentioned above and enjoy your evening!
To living a full-bodied life,
Wesley