The "greats" like Leonardo da Vinci, Beethoven, Einstein are celebrated for their accomplishments in art, music, and science. Wine can be considered a form of art and science. Dedicated winemakers are continuously cultivating grapevines and crafting a wine's final expression through tailored vinification. Wines from Bordeaux and Rhone Valley are considered to be some of the "greats" in the wine world. Super Tuscan, including Tignanello and Sassicaia, fall into that category.
Sassicaia is a world-renowned Super Tuscan wine made with Cabernet Sauvignon and Cabernet Franc. This Italian beauty defied the norms and helped mold the future standards of wine in the country.  
Wines from Bordeaux and Rhone Valley are considered to be some of the "greats" in the wine world. Super Tuscan, including Tignanello and Sassicaia, fall into that category.
This elegant wine rivals Bordeaux with its luxurious texture and elegant bouquet.
What's in a Name?
You might be wondering if Sassicaia is a type of grape you've never heard of or the name of a village you have do not know. Let us clear that up before we move on.
In France, you often see wines labeled by their chateau rather than the grape varietal. Several other wine regions similarly list wines by district or village. Most new world wines put the varietal on the front of the label.
In Italy, it is a bit more sporadic. Here wines can be named by the grape variety, district or village, or by a proprietary name.
Sassicaia is a propriety name made in the Tenuta San Guido Vineyard in Tuscany. Sassicaia DOC is also a subzone of the Bolgheri DOC but we get into that a little later.
The Graves district in Bordeaux means gravel after its rocky soil. To impart a similar relevance, Sassicaia means stony land because of its pebbly terrain.
Sassicaia is a relatively new wine that imparted a lot of change in its region. Let us look at how it came to be.
An Unconventional Dream Come True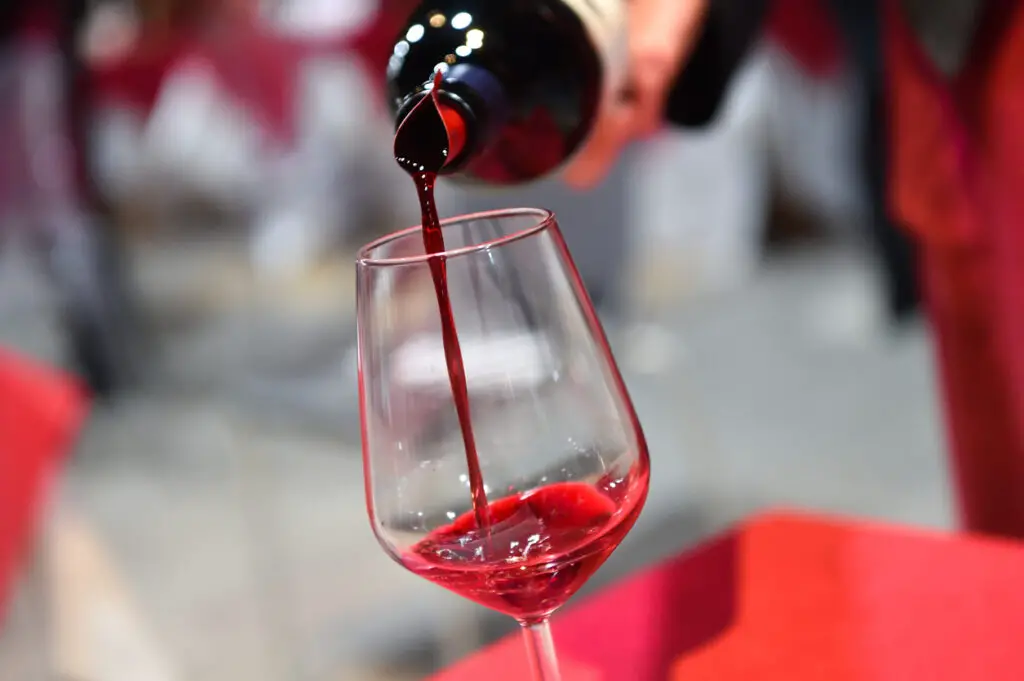 Author Note: Marchese Mario Incisa Della Rocchetta, an agronomist, settled on his wife's estate, Tenuta San Guido in the 1930s. Here he cultivated vegetables and other agricultural products, but he had a grander vision.
Most wine that was produced in the area was light ready to drink wine made from local wine varieties like Sangiovese. There wasn't a huge amount of quantity or quality at the time.
With his love of Bordeaux wines, Della Rocchetta set out to defy the norms in Italy and planted the Bordeaux varietals of Cabernet Sauvignon and Cabernet Franc.
He realized that his estate, located in the Maremma coastal area of Tuscany outside of the Bolgheri village, held stony terroir much like areas of Bordeaux.
His goal was to create fine Bordeaux style red wines in Tuscany that would compete with the esteemed Chiantis and Barolos.
While he achieved his goals in only a few decades it was a rocky start. His first few vintages were not well received and ended up in cellars or consumed by the family.
The first commercial vintage was released in 1968 and by the early 1970s, it received international awards and prestige.
The Super Tuscan Sassicaia
Della Rocchetta is known for launching the Italian wine renaissance for his contributions to the prestigious Super Tuscan category and influence in Italian labeling laws.
In the 1980s the term "Super Tuscan" emerged red wine blends in Tuscany that use non-indigenous grapes. They are most often aged in oak barrels and viewed as high-quality wines.
It started when winemakers like Della Rochetta decided to defy the current wine laws regulating quality Italian wines by adding non-sanctioned varietals to their blends.
Sassicaia is seen as the first Super Tuscan. Alongside Sassicaia, Tignanello was created by Antinori. Other sought after Super Tuscans are Tenuta dell'Ornellaia, Tua Rita, and Le Macchiole.
Changing Classifications
When Sassicaia first entered the market it did not fit into the current rules of the Italian quality Classification system.
Despite its quality and reputation, it could only legally be labeled as table wine or Vino Da Tavola because it used different grape varieties.
Thirty years ago around 90% of all Italian wine was table wine. Now it is about 30% meaning more quality wines are being produced.
Similar to the French Classification system, the Denominazione di Origine Controllata (DOC) sets laws on Italian wine production and how it is labeled. This can include mandates on aging requirements, region, varietals allowed, and grape percentages.
In order of quality levels, these classifications are DOCG, DOC, IGT, and Vino da Tavola. IGT, however, was added as a result of Super Tuscans' success.
As Sassicaia and other Super Tuscans gained notoriety and popularity, it was determined that they should not be labeled simply as table wines.
They did not fit into the rules of the other classifications so in 1992 Indicazione Geografica Tipica (IGT) was declared an official classification of Italy.
Eventually, the region that Sassicaia's vineyard Tenuta San Guido sits in became a DOC, Bolgheri DOC.
Mounting on even more increased success, Sassicaia was given status as an independent wine type in 1994. Sassicaia DOC is an official subzone under Bolgheri DOC.
Today it is the only single-estate wine to be declared its own DOC. This is an impressive honor especially for a wine that made its start only a few decades ago.
Sassicaia Winemaking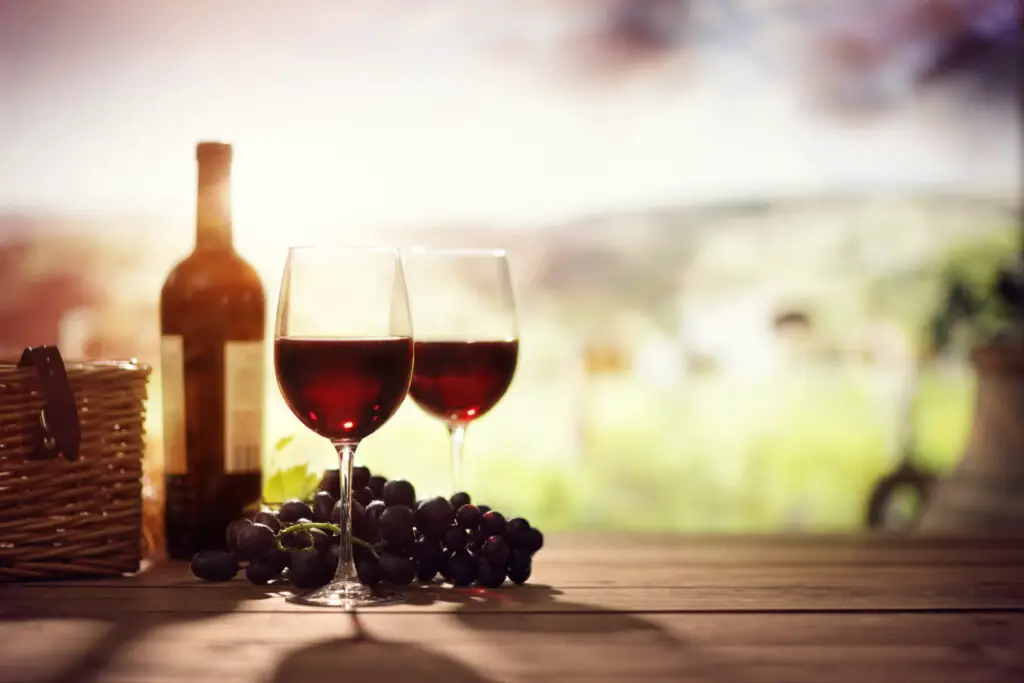 It required that Sassica include at least 80% Cabernet Sauvignon and a maximum of 20% of Cabernet Franc.
Grapes are harvested right before they hit peak ripeness to influence the wine's expressive bouquet and offer lower alcohol levels.
Grapes are fermented in stainless steel tanks for two weeks.
After being aged in small (usually French) oak barrels for two years it is then aged in bottles for six months before release.
Top Tip: As Della Rocchetta's son, Nicolo Incisa, became more involved he took steps to modernize the winery with great success. He focused on reducing vineyard yields for more concentrated grapes and introduced innovative production methods.
Sassicaia continues to yield incredible wines that hail international acclaim.
Sassicaia Flavor Profile
Ruby red in color, Sassicaia is complexly elegant with powerful flavor. Its bouquet is driven by red berries herbs and balsamic vinegar. It carries strong notes of cassis and cedar.
This wine has a seductive concentration of red cherry, blackberry, and herbs. You can also expect to find notes of plum, blackcurrant, raspberry, strawberry, and prune.
Other characteristics of the wine are smoke, tobacco, leather, and floral notes.
Lively acidity adds additional balance and character to the wine. Its mouthfeel is round and silky leading to a long memorable finish.
When it ages for several years it develops a spicy expression with an even smoother finish.
Due to its low harvest yield and coastal climate Sassicaia is a tremendous wine for aging, compared to most Italian wines which not best when aged.
This sturdy wine should be cellared for at least two years after release, but it can be stored as long as 10 years. You will want to decant this wine for at least 30 minutes before serving.
Sassicaia Food Pairings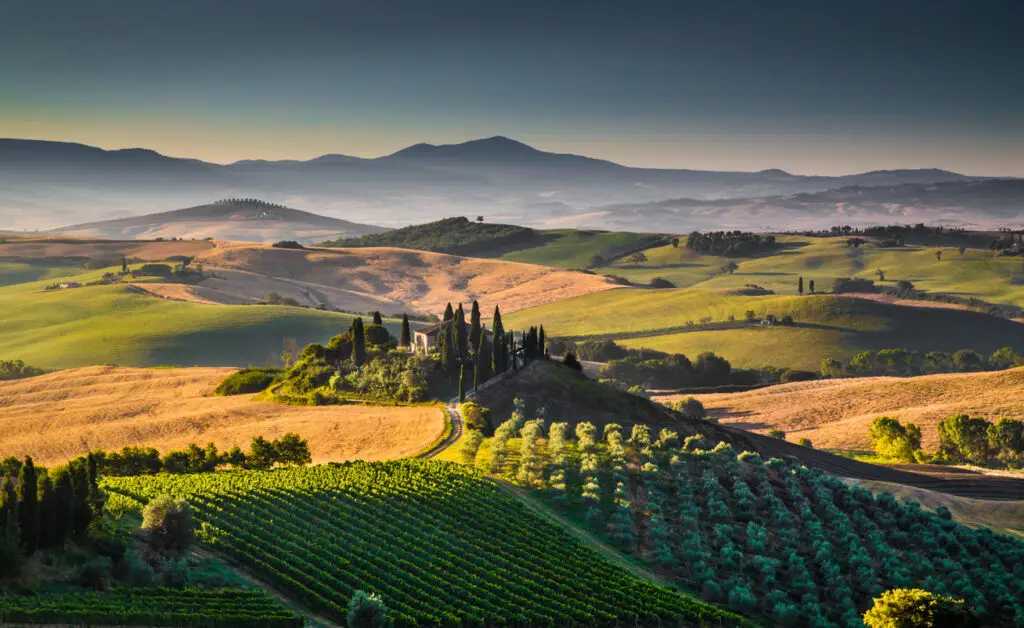 Sassicaia's structure and lively acidity partners well with salty fatty foods.
Author Note: Because of its complex fruit and herb aromas and refined tannin Sassicaia pairs well with red meat, lamb, and game. Try it with Braised lamb shoulder and charred tomatoes.
Meaty pizza or Italian herb stuffed mushrooms enliven this wine. Similarly, saucy pasta dishes, grilled vegetables, and creamy polenta will send your tastebuds home happy.
Look for dishes that include spices like rosemary and thyme.
It is best to stay away from mild delicate dishes like white fish or sushi. Desserts are often not the best choice, but bitter dark chocolate may do the trick.
Conclusion
Today Tenuta San Guido Sassicaia is one of the most esteemed and popular wines in Italy and arguably the world.
What started as a dream of Marchese Mario Incisa Della Rocchetta, became a movement that forever changed Italian wine laws and spurred the Super Tuscan category.
This age-worthy wine has bright acidity and ample tannin. It presents complex notes of juicy red and black fruit, herbs, smoke, and perfume.
Sassicaia is an elegant long-lasting wine that is sure to impress the most critical tasters.
To living a full-bodied life,
Wesley