Who said you could not combine fast food with wine? The uniqueness of wine is that you can find a perfect match for any type of food. Today we will try to do that with the Taco Bell menu and see what is the best wine with Taco Bell?
As most Mexican food is spicy, fatty, and so on, we need to pick a full-bodied wine. There we suggest choosing our all-time favorite Cabernet Sauvignon, which compliments any kind of spicy food, especially meaty Mexican dishes, perfectly.
Now let's see what we can eat in the Taco Bell restaurants and decide what wine we are going to drink with our food!
What Is Taco Bell?
Taco Bell is a fast-food restaurant chain based in Irvine, California that specializes in Mexican-inspired cuisine. The chain was established in 1962 by American entrepreneur Glen Bell and now has over 7,000 locations and 350 franchisees worldwide.
It becomes one of the most open and exclusive fast-food restaurant chains due to its dedication to branding and evolving product portfolio.
Brief History Of Taco Bell
The first Taco Bell was opened in 1962 by Glen Bell. Both the first restaurant and the first franchise were opened in California. Bell took the company public three years later, by which time it had expanded to 325 restaurants throughout the West Coast of the United States.
PepsiCo Inc. paid $125 million for 868 Taco Bell restaurants in 1978. This sale marked the beginning of Taco Bell's transformation from a regional sensation to a national phenomenon.
Author Note: Since 2000, Taco Bell has searched out innovative ways to brand and collaborate in order to draw consumers. For example, in 2001, the company promised everybody in the United States a free taco if Mir, a Soviet space station, hit a company-placed target in the Pacific Ocean.
In 2004, the company teamed up with Mountain Dew to introduce Mountain Dew Baja Blast, which was only available at Taco Bell for a limited time. In 2012, they introduced a similar campaign in conjunction with Frito Lay, and the result, Doritos Locos Tacos, was a big hit.
Modern History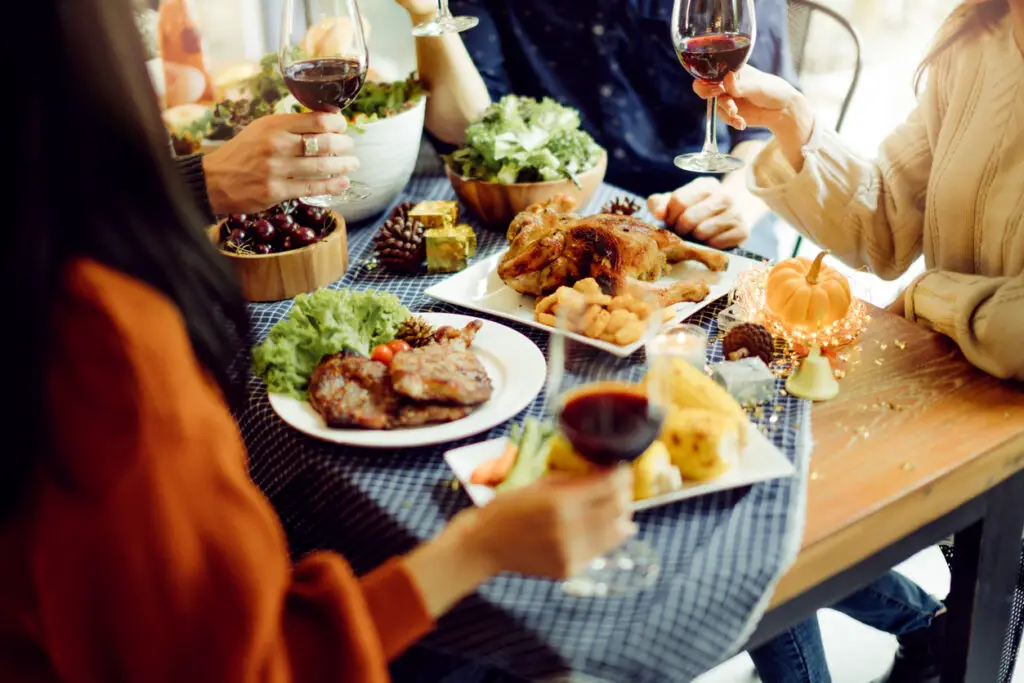 In 2007, the company collaborated with Major League Baseball on a deal that promised one free taco to every American for each stolen base in the World Series.
The "Steal a Base, Steal a Taco" promotion was carried over into the subsequent World Series and even into the NBA. It was renamed "Steal a Game, Steal a Taco," rewarding a visiting team's victory during the NBA finals. Taco Bell replaced McDonald's as the NBA's official fast-food partner in 2009.
Although these aggressive advertising strategies failed to gain Taco Bell a majority share of the U.S. and global fast-food market, they did make the company more accessible and publicly known, particularly in the United States, where they serve more than 40 million customers each week.
Taco Bell has the lion's share of the Mexican fast-food market in the United States. The company has developed into a famous multinational brand with over 300 outlets in more than 25 non-American countries. The company's overall annual revenues are about $10 billion.
Wine And Mexican Food
With a diverse selection of dishes created in each of Mexico's 32 states, we have an almost infinite number of delicious wine pairing choices!
For new wine lovers, however, all of those nuanced, spicy dishes can be overwhelming. Yet, with the right eye for ingredients, you can beautifully match these dishes. Also, don't forget that Mexico produces  some excellent wines as well.
Main Ingredients To Pair With Wine
Chili Peppers
What is Mexican food without chili peppers? Those red hot chili peppers (not the rock band) are mandatory in Mexican dishes; they give the most pleasant spice to the food and make it even more enjoyable to eat. It doesn't matter if you like spicy food or not; on your Mexican plate, red chilis are mandatory. These spices love medium-bodied red wines; Tempranillo and Granache are just perfect.
Tomato-Onion-Garlic
This trio very often appears in Italian dishes too, so Italian reds are perfect with the Mexican food that contains them. We suggest you pick Sangiovese if you are going to order something that includes tomato, garlic, and onion.
Beans
Mexicans do beans better than anybody else. When the Europeans first landed in Latin America, they were welcomed by many new and exotic edible plants, including several unique varieties of legumes. Mexico produces the bulk of the world's shell beans. Beans are a staple of Mexican cuisine, loved by both the wealthy and the poor, and eaten at every meal. Primitivo is the best choice if you have decided to enjoy beans at dinner.
Green Ingredients
For green food such as cilantro, epazote, avocado, we also have suggestions. But this time, medium-bodied whites are coming to help to complete the dinner table. If your Mexican dinner is going to be greener, pick one of those Verdejo or Albarino whites. For oregano and thyme, you can have some delicate rosé too.
What Wine Does Taco Bell Suggest?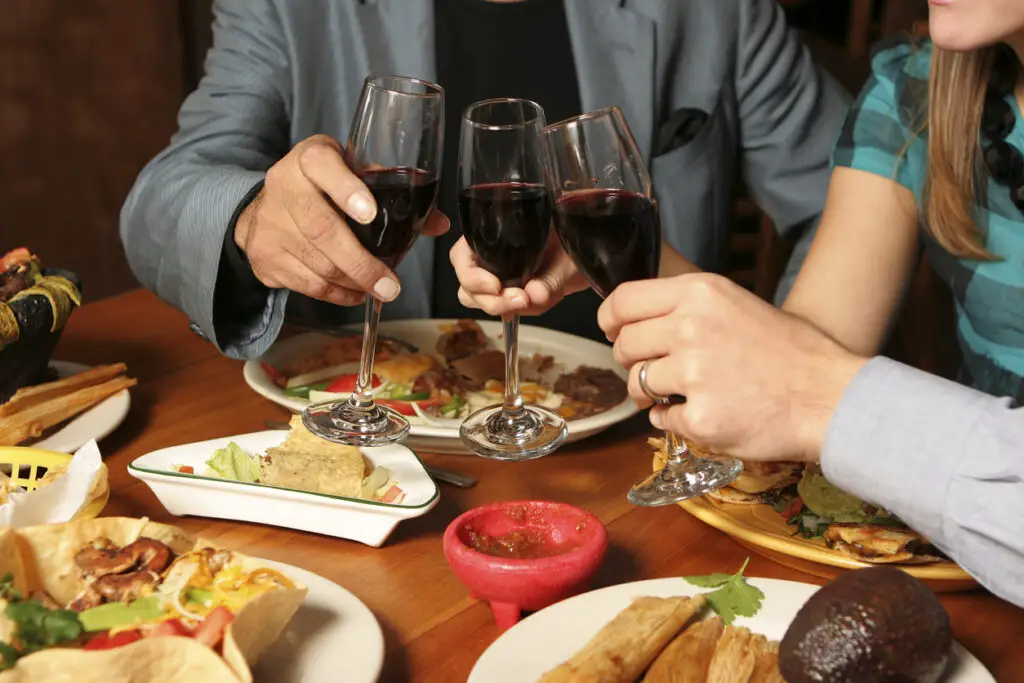 This latest wine does not come in a wrapper. On the opposite, you might want to flaunt this limited-edition bottle. The most recent wine, Jalapeno Noir, is a Pinot Noir produced by Queenston Mile Vineyard in Ontario, Canada's increasingly common wine production area of Niagara Peninsula.
Author Note: The winery's Pinot Noirs typically cost about $30 in U.S. dollars, and while Taco Bell's offering would be less costly, closer to $20, the chain isn't aiming for value. Aside from the amusing label, Jalapeno Noir is a respectable release.
Jalapeno wine isn't the first time Taco Bell has launched a boozy cocktail to accompany everyday menu items. The Cantina restaurants debuted in 2018, offering frozen Margaritas and beverages like the Baja Blast slushie with a vodka shot.
They also collaborated with Blue Point Brewery to introduce Big City Bell Pilsner at its three New York City Cantina locations later that year.
Taco Bell Favorites with Wines
The choice is rich here, and there is something for everyone, but we have set aside some dishes that cannot go without wine. Let's see which one is your favorite.
Taco Bell CrunchWrap Supreme
In a taco shape, this handheld tortilla with a crunch is pure creativity. Although I prefer this recipe without tomatoes, there are plenty of choices. This flavor combination is essential to making your indulgent taco absolute perfection, with beef, lettuce, sour cream, a crunchy tostada shell, nacho cheese, and tomatoes.
You want something that will compliment the ground beef's fattiness, such as sour cream and the crunchiness of the corn tortilla. An Old Vine Zinfandel or Shiraz/Syrah is our choice here.
Chicken Quesadilla
This will always be a staple of the Taco Bell experience, regardless of what fresh cheesy taco goodness is added to the menu. It can be a snack, a dinner, or even a taco's side dish—the choices are endless! Include the jalapeno sauce as well; it adds another creamy, spicy dimension to the chicken quesadilla, launching it to the top of the list!
There is no other choice than a delicious and refined Pinot Noir bottle, which will compliment your pure Mexican quesadilla.
The Meximelt
Although the Meximelt is simply a glorified beef taco, it is the drive-thru's secret gem that makes our inner foodie squeal. The ooey-gooey goodness of this beef and cheese combo inside a warm, soft taco has people asking why it isn't a more common menu item.
We could have written Pinot Noir everywhere, but this time we would say to grab a bottle of Cotes du Rhone-it's best friend.
Doritos Locos Tacos
Doritos are the perfect snack to have on hand, whether they're the prized possession in your third-grade lunchbox or the unique base for a taco salad at the ballpark. You'll be hard-pressed not to find a taco to your liking with shell flavors like Nacho Cheese, Cool Ranch, and Fiery Doritos.
If you use Doritos instead of standard taco shells, your fingers would be coated in the cheesy dust you will lick later. With these Loco Tacos, we'd better choose a crazy wine, which would be Riesling, no doubt.
Cheesy Gordita Crunch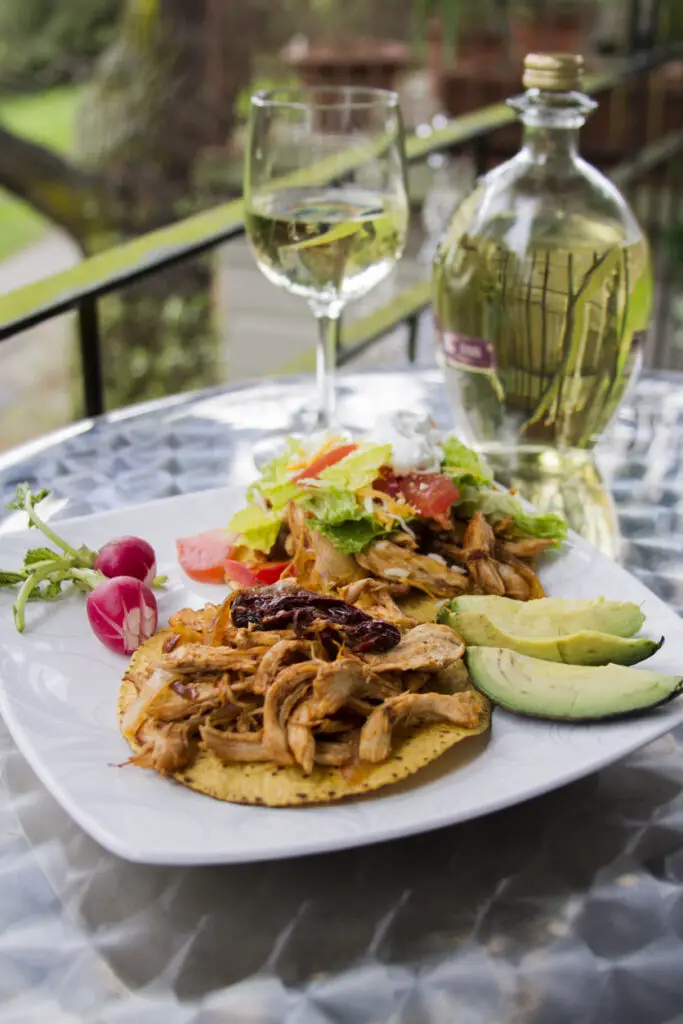 Every item previously mentioned will be exchanged for a single bite of this masterpiece. The Cheesy Gordita Crunch is savory, crunchy, fluffy, delicate, satisfying, and downright stunning, and it's a true gift to the senses.
Author Note: It's the show-stopper among everything else on the Taco Bell menu in any shape you can order it in—regular or with a Doritos shell. As Merlot loves cheese, let's send her to your dinner with this Cheesy Gordita Crunch.
Quesarito
The quesadilla will always have a special place in the Mexican menu, but the Quesarito has ascended the ranks and won the same affection, if not more. The Quesarito, which comes in beef, steak, and chicken, closely resembles a quesadilla when ordered with chicken.
This burrito is unlike any other, thanks to rice inclusion within the nacho cheese-lined tortilla layer. An item like this will have you marveling at the sheer level of cream and cheesiness when the craving for a dense dish of meat, cheese, rice, and a grilled exterior strikes late at night.
Bordeaux wines are the best with the beef, and you can pick a well-aged red Bordeaux to make your dinner perfect.
Wrapping Up
Hopefully, you are not going to cook at home today, as you are tired after work. Treat yourself and order some Taco Bell yummies while looking for a wine you can match with them (according to our guide). We hope you enjoyed this article on the best wine with Taco Bell.
We're getting hungry now, so until next time!
To living a full-bodied life,
Wesley