The choice is easy when you have to do it between good or bad. But it is much harder when you have to choose between the best and the very best. When it comes to French wine, this always applies. So what is the difference between Cotes du Rhone vs Pinot Noir?
Cotes du Rhône is a blend of up 21 grape varieties grown in the Cotes du Rhône region. The main grape used in Cotes du Rhône is usually Grenache. Pinot Noir is a single grape variety that is used in Pinot Noir wine around the world.
Let's enjoy now talking about those wine types, and then when you catch the mood, you will choose which one is going home with you tonight.
Cotes du Rhone vs Pinot Noir Wine Regions
Cote du Rhone
The Cote du Rhone is a vast, viticultural region in France that is becoming more popular nowadays. It's the second-largest appellation of the country after the famous Bordeaux, where there are more vineyards. Cote du Rhone has more than 71,000 hectares of vines planted today.
Rhone valley has more than 30 various appellations. When we add it all together, the number of the annual production of wine from the Code du Rhone is more than 400 million bottles of wine per year! More than 23 different appellations are located in the Southern Rhone, and the Northern Rhone has eight grape varieties.
Southern Rhone is what french people call Code du Rhone. This is a much larger area than Northern Rhone; 95% of all the Rhone wines come from the southern Rhone.
Burgundy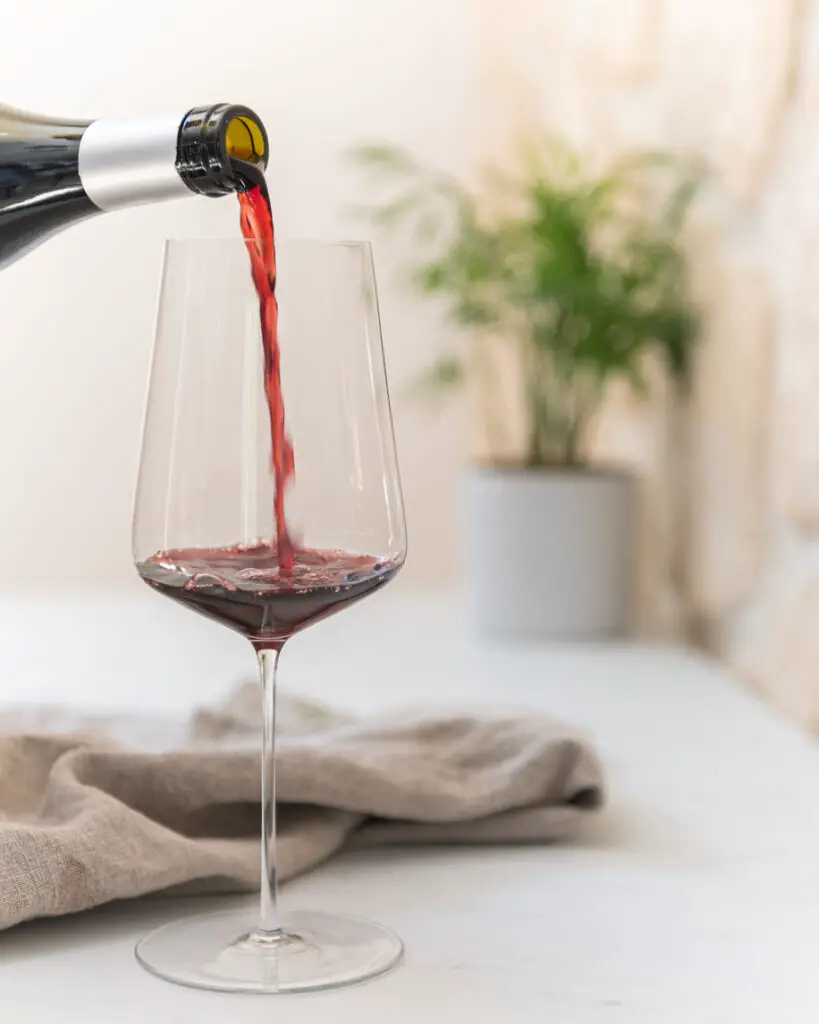 French Bourgogne, or Burgundy in English, is a small region in Eastern France with a legacy of red wines like our favorite Pinot Noir and white Burgundy famous wines such as Chardonnay, Beaujolais from Gamay purple colored grapes.
Author Note: As is mentioned above, Burgundy is a small region, but only if we measure it by size, as it is one of the essential areas for winemaking. In this region, the world's most expensive wines are made. The critics also say that this region can confuse even a wine pro, as its complexity stands out.
The easiest way to find your way in this region is to keep in mind that there are two main vine kinds. They are Pinot Noir and Chardonnay. These are the leading producers of Bourgogne Rouge and Bourgogne Blanc.
History of Burgundy
Around 200 million years ago, in the place of the region was a vast, tropical sea. And you know what usually happens; time changed the seabed into limestone soils. This is what is mutual for both areas and the grapes growing there. As the Rhone valley is surrounded by giant mountains and flooded once by the Mediterranean sea, the soil contains limestone and clay, which gave that unique taste to the wines.
These terroirs are the secret to the spicy minerality, which is the emblem of Burgundy wines. If you venture into the vineyards, you may find pieces of limestone or marl (which is the same limestone mixed with clay) that contain fossilized sea creatures.
This area started the winemaking culture back in the 1st century AD when Romans were here. But first organized vineyards established Catholic monks in the Middle Ages. The monks planted the grapes for the Dukes of Burgundy and the church for sure.
The French Revolution returned the vineyards to the people who pride themselves on their attachment to the land.
Types of Grapes Grown in Cotes du Rhone
The red grapes king is the Grenache. This grape grows widely in the area and is the main reason you taste red fruit flavors (blackcurrant mostly) in the red wines.
The other red champion is Syrah that grows exceptionally well in the north, and it's deep color – almost black at its best – and peppery taste are vital components of Côtes du Rhône wines.
Viognier, a white grape variety, has the particularity of being from the Rhône valley. Its fragrance has a touch of musk and spices and gives the region's white wines their unique soft taste. Marsanne, a fruity grape with an inkling of hazelnut, is another predominant white grape.
However, most Côtes du Rhône wines are from mixed grapes. The vast majority are a blend of several from different parts of the valley and various producers.
Pinot Noir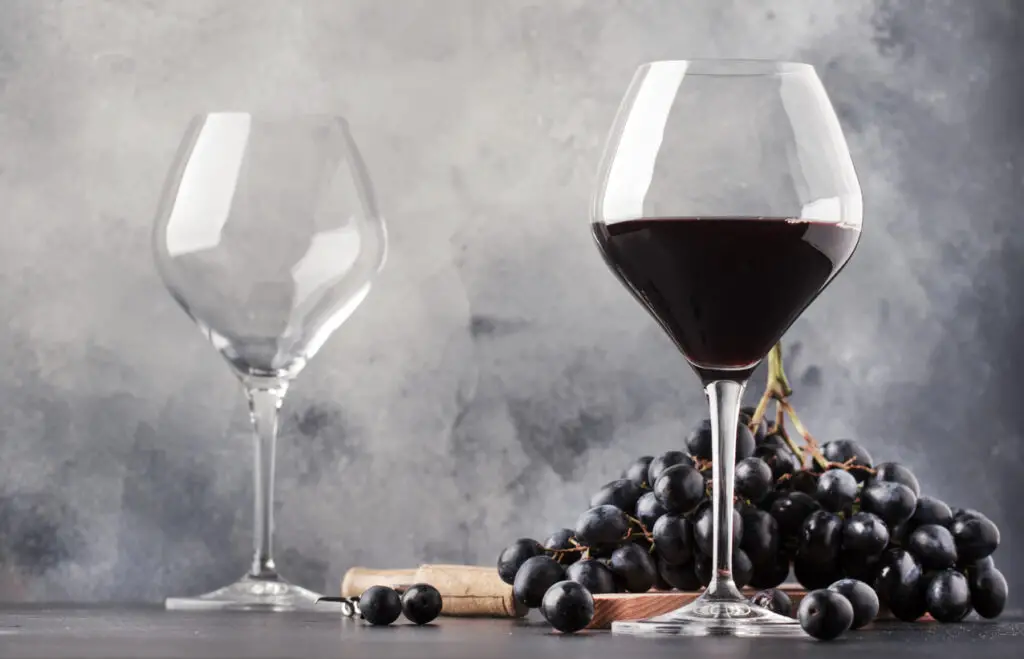 Unlike the Cotes du Rhone wines, Pinot Noir is made of a single grape. Pinot Noir grapes are one of the world's most expensive grapes to grow, as well as the most difficult ones to cultivate. This wine grape is like an orchid: it requires constant care and the right soil with a precise environment to rise. The temperature is also essential; it should not be too warm nor too cool.
Moreover, some botanists think that the ideal time to cultivate the vine tree is at night; some think it isn't. Anyway, the idea is that the winemaker should take any trifle into account and that the details truly matter. Pinot Noir is a farmer's headache because of its thin skin, tight clusters, and late ripening, all combined as obstacles.
Pinot Noir doesn't grow in just any environment, in any country, which makes it even more high maintenance and the demands only get higher.
Author Note: Also, as we stated before, they need to be treated gently, and not any machine or tool can touch them. In the harvesting process, most of the work and sorting of the grapes are manual. Devices are not used in this process as Pinot Noir is sensitive and relatively thin-skinned.
Finally, when it is time to pull the grapes from their stems, an expensive machine that treats them delicately is used.
Taste Profile of Cotes du Rhone vs Pinot Noir
Grenache is the leading grape in the southern Rhône. It has a light color, but not a light taste. The taste of Granache is tempting with overwhelming fullness and flavors of red fruits and black and red berries.
Syrah is a dry red wine, although the ripe fruit can be very sweet (the fruit taste resembles blueberry or blackberry). The sweetness of the fruit does not influence the flavor due to the winemaking process. When pressing the grapes, its sugar is converted into alcohol after the mixture of yeast (ferment), so the initial sweet taste disappears. Syrah is high in tannins and lower in acidity, making a drink stylish cellar wine and a bit sassy.
Mourvèdre is the critical part of the blends of Cotes du Rhone. Its origins are a mystery. This robust, full-bodied, aromatic grape has become so unique that it has its conservatory to preserve and develop its clones.
For whites, rich and full-body Grenache blanc, Clairette, Marsanne, Roussanne blanche, Bourboulenc, and Viognier are the stars with a maximum of 20% of other white varieties.
Pinot Noir
Thus red wine is relatively light and low in tannin content with fruit and berry flavors even though it's usually dry – not sweet. Wine critics love Pinot Noir for its red fruit, flower, and spice aroma accentuated by a long, smooth finish. Pinot Noir is an excellent choice for those who like white wine and want to try red due to its light body and low tannins.
You can find flavors of cherry, raspberry, mushroom, clove, and hibiscus in a single sip of Pinot Noir. This wine is very delicate and goes well with many dishes: from meat lovers to vegans, this is considered the best and most optimal variant. You can also check out other articles about Pinot Noir on our blog.
Food Pairings
Some people drink wine because it is excellent with a large variety of dishes. So let's see what we can suggest to you here. Again, a little reminder that we recommend variants, and you mix it all together and find your version of the perfect combo.
Cotes du Rhone Wines with Food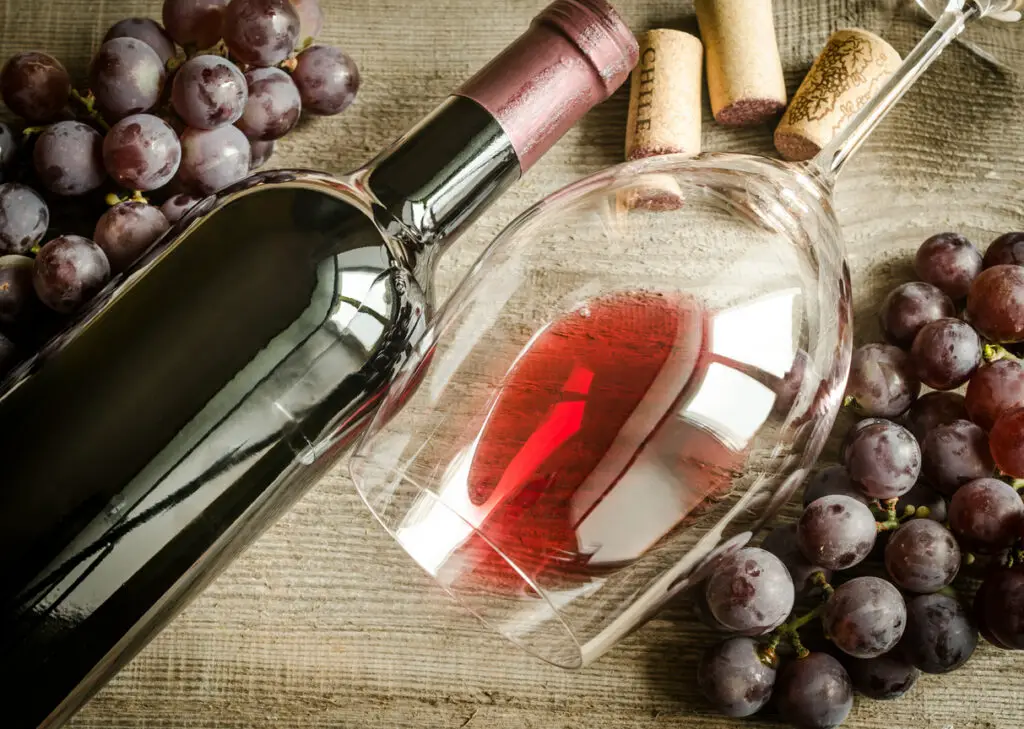 Cote du Rhone wines are food-loving wines. The spicy and savory-sweet, oily qualities of any dish would make it a perfect wine pairing partner with Châteauneuf du Pape wines, as it is itself, rich in alcohol. It can overpower many foods, so it's essential to choose dishes with very intense and complex flavors.
Red meat, especially beef, and lamb, go great with Rhones, though vegetarians and vegans can also find their flavors.
Those with a sweet tooth can also take a bottle home and try it with an apple stuffed white pudding.
Pinot Noir with Food
Author Note: Pinot Noir is a food-friendly wine. Sommeliers suggest Pinot Noir when you have no idea what will match your dining table. The reason is that this wine pairs excellently with a wide range of foods. Fruitier versions make a great match with salmon or other fatty fish, roasted chicken, or pasta dishes.
More significant, more tannic Pinots are ideal for duck and other game birds, casseroles, or, of course, stews like beef bourguignon.
Light and fresh Pinots are good with cold meat like Charcuterie and ham. Also, dishes with light creamy sauces such as rabbit or kidneys with a mustard sauce. Goat cheese should be the choice of cheese with this wine. Grilled asparagus is what every veggie lover should try with Pinot Noir, also spring vegetables such as peas.
Parting Thoughts
Goodbyes are hard. But we feel happy every time knowing that we gave you a great piece of info by the end of the day. Wines are great, and we feel great to add another bottle to your shelf. We hope you enjoyed this article on Cotes du Rhone vs Pinot Noir. Here is a toast to your happiness and health!
To living a full-bodied life,
Wesley