Chateauneuf Du Pape is a delicious wine with an incredible history. But, just because many people believe that wine and cheese is the ultimate pairing doesn't mean you can pair whatever you like. In order to create the perfect combination, you must know a little bit about your wine and your cheese. So, with that being said, what is the best Chateauneuf Du Pape cheese pairing?
Chateauneuf du Pape has a bold flavor that can overpower many foods, so it's important to choose cheese with intense and complex flavors. Chateauneuf du Pape pairs well with pungent cheeses like Affidelice, Epoisse, and Pont l'Eveque.
Now let's dive into the details of this great wine and see just what else there is in store for us.
A Glass of History
Chateauneuf-du-Pape, which translates to "The Pope's New Castle," has a history leading back to the ancient Romans. Pope Clement, who was a well-known lover of wine, had just moved to Avignon in the early thirteenth century and decided to plant grapes on the stony land around his residence.
The Pope had also spent time in other regions such as Bordeaux, and so when he came to Avignon, it got the name "The Pope's New Castle."
The next Pope, Jean the XXII or John XII, was a big fan of Chateauneuf du Pape wine. He took the wine culture to a higher level by improving viticulture practices in this region by building a castle and planting grapes in 1317.
By the time the Popes had started to leave for Rome at the end of the century, Chateauneuf du Pape viticulture had been adopted by French citizens who already owned small vineyard parcels. So, it remained an important identity character in the region even after the Popes had departed.
Phylloxera Epidemic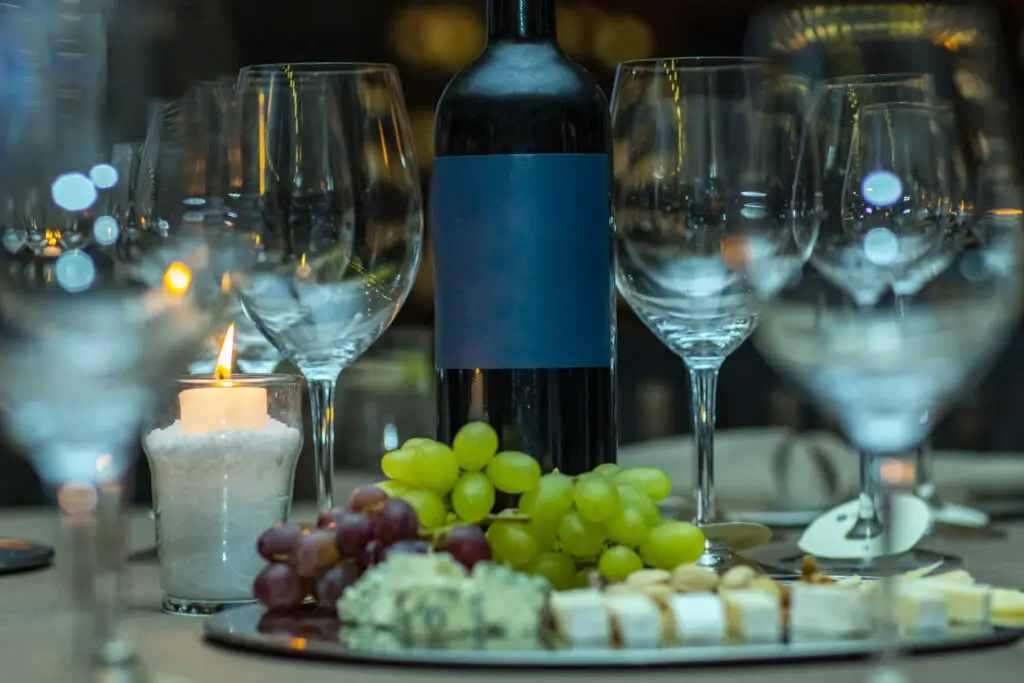 The Phylloxera epidemic hit in the mid-18th century. Grape growers abandoned their vineyards and lost their livelihood. The region came back to life after several decades. By 1880, only around 200 hectares of vines remained in the entire area. This was a large hit to the wine industry that had gained popularity for their Chateauneuf du Pape quality and other tasty wines in the late 17th century.
Author Note: Of course, the industry didn't immediately restructure because of the labor and financial aspects of replanting the Châteauneuf du Pape vines. Because of this, the first major landholder Baron Pierre Le Roy started to take over a lot of lands.
In 1919, he pushed the creation of official boundaries of the Châteauneuf du Pape appellation. This played a huge role in controlling the terroir and necessary land extent of the planted vines and the grape varieties to be used in the production process.
It was decided that the grapes be planted in Chateauneuf du Pape and some other areas of Orange, Sorgues, Bedarrides, and Courthezon. The grapes must have been exclusively handpicked. Also, the vine had to be a minimum of four years old to be used for Chateauneuf du Pape's wine production. The vine density was only allowed to be between 2,500 and 3,000.
Chateauneuf du Pape Characteristics
The famous sub-appellation in the southern Rhône Valley, France, is famous for its full-bodied and spicy reds. It is considered one of the most important vine areas, with more than three thousand vineyards and eighty growers in the region. Thanks to the very high yields, this area produces more wine than the whole of the northern Rhône put together.
Similar to many wines, Chateauneuf-du-Pape is rich in flavor and aromas associated with baked raspberry, garrigue, black cherry, olives, lavender, and baking spice. All of this complexity is expressed by blending various permitted grapes in the production (both red and white) like Grenache, Syrah, and Mourvèdre included.
These three grapes are actually the secret behind the known vast majority of red wines. They are combined to bring out juicy, jammy red-fruit flavors, spiced black-fruit and bitter-chocolate notes along with structure and high alcohol percentage.
Around 95% of Chateauneuf du Pape is committed to the production of red wines, and the remaining percentage makes white Chateauneuf du Pape wine. The white Chateauneuf du pape wines are usually tangy and intensely perfumed. They usually are the blended form of other southern French varieties, such as Grenache Blanc, Clairette, Roussanne, and Bourboulenc.
While most Chateauneuf du Pape wines are famous for being lush, lusty, and deliciously enjoyed when young, other connoisseurs prefer the silky characteristics that these wines express as they age. Older wines are richer in flavor and concentration; a nutty and vanilla taste can be found if they have aged in oak barrels.
Chateauneuf du Pape Styles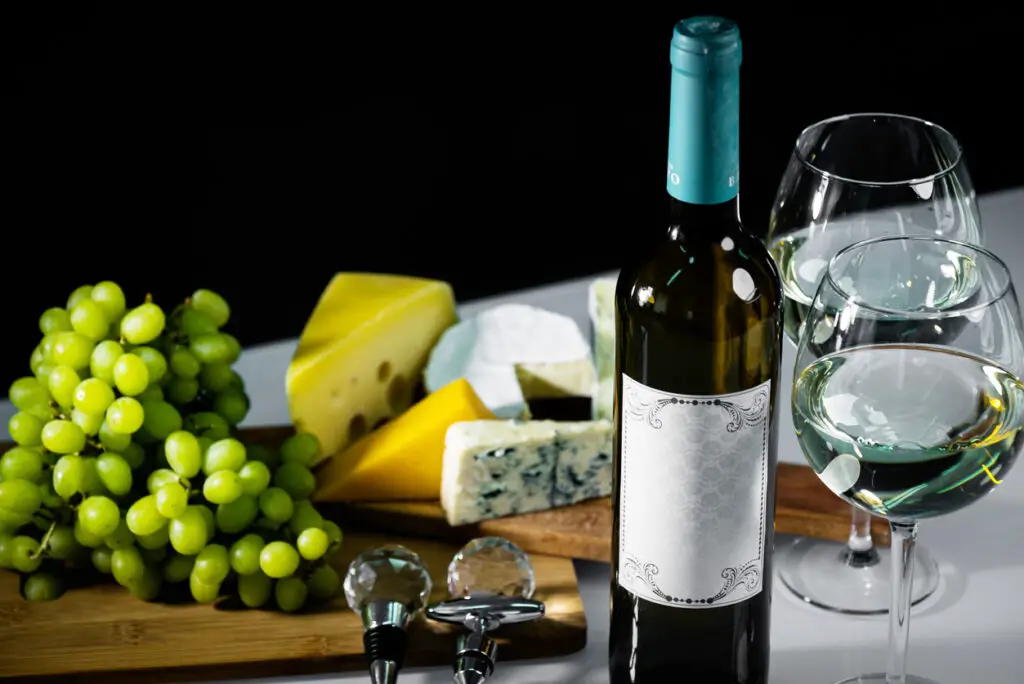 Châteauneuf-du-Pape wines are available in both a modern and traditional style. The difference between the two is due to the ripeness of the grapes used, yields, number and length of stems used, and, of course, the percentage of new oak barrels used in the aging process.
Most traditional winemakers prefer not to destem the grapes used for wine production. They also do not store wines in oak barrels. Instead, they like to age the wines in a neural and old, massive barrel made using cement-lined vats or foudres that are widely popular in the region.
On the other hand, modern producers usually destem their grapes and use oak barrels in the storage and aging process of the wines. The use of oak adds to the soft notes and lush, polished textures. The oak barrels also lead to the expression of an overt smell and a taste of vanilla with coffee, a characteristic both loved and hated by people.
There are said to be around 100 special selections of Châteauneuf du Pape produced. Of course, only small amounts of these luxury production wines are made. They are in the rankings of the best and finest wines in the world. In most cases, the market produces only a few hundred bottles.
Traditionally, there are tangy and strongly perfumed wines as well as full-bodied juicy and bitter-chocolate note styles.
Chateauneuf du Pape Food Pairings
Chateauneuf du Pape is known to be one of the most versatile and great food-pairing wines. It is an amazing wine with a great character and a wide range of styles, from the considerably bold and rich types to the elegant, sexy, and refined ones.
Chateauneuf-du-Pape wines can be found in both the white and red styles, which are also categorized by being either traditional or modern production.
With such a large diversity, Chateauneuf du Pape can be paired with nearly everything. It works well with rich seafood and grilled/braised dishes. Dishes such as grilled beef, duck, veal, braised chicken, creamy sauces, vegetable stews, and casserole work well with Châteauneuf du Pape wines.
Asian dishes are also a nice match with Châteauneuf du Pape because the natural freshness of the wines neutralizes the spiciness of the food.
As we stated above, pungent cheeses like Affidelice, Epoisse, and Pont l'Eveque are perfect for balancing out the complex and intense flavors of Chateauneuf du Pape wine. Soft and washed rind cheese like Munster and Reblochon AOC is also a great match for a Chateauneuf du Pape cheese pairing.
General Rules For Pairing Wine and Cheese
Author Note: Although wine and cheese pairing may sound like a pretty easy pairing, there are many small details that go into creating the perfect combination. When thinking of a wine and a cheese, try to brainstorm their individual and unique elements.
Then, find a suitable match that complements or contrasts these. In general, winemakers have four essential tips that help design the best wine and cheese pairing experience. This rule applies to picking out a good Chateauneuf du Pape cheese pairing.
The Wine's Intensity
The intensity of your chosen wine comes first. This means that lighter wines like Sauvignon Blanc will go perfectly with a light and unaged cheese such as Ricotta. On the other hand, full-bodied wines like Chateauneuf are an ideal pairing with something more complex such as Gouda or Munster.
Contrasting Flavors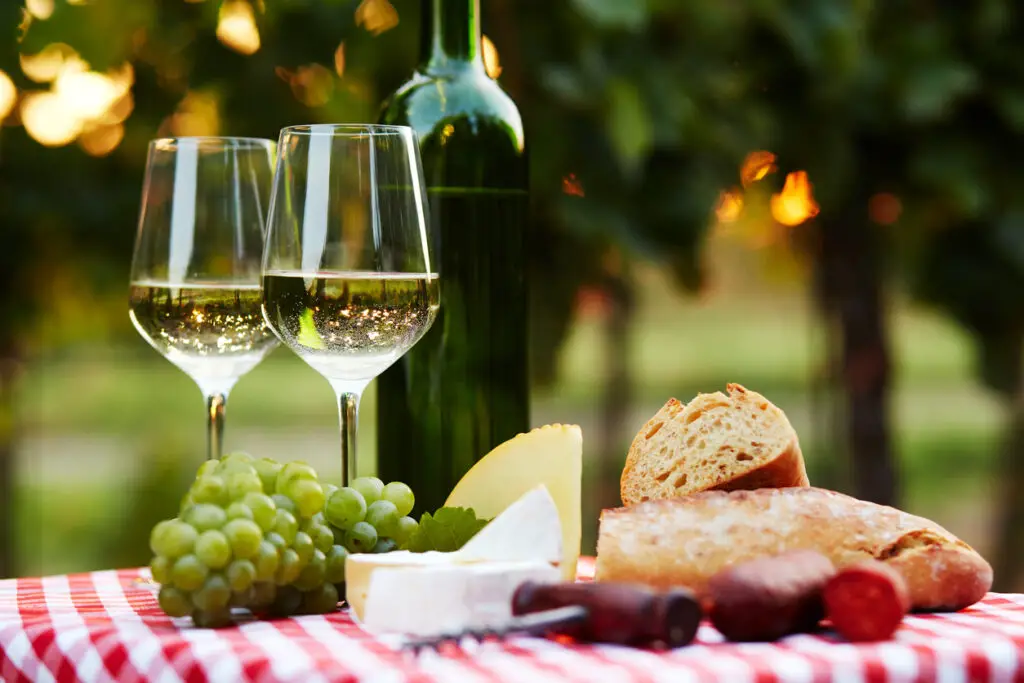 Top Tip: The second rule of pairing wine and cheese is to put salty and sweet together. A salty cheese with a glass of sweet wine is going to create a contrasting taste, which enhances the hidden flavors of your wine.
For example, a salty Parmesan or Pecorino Romano with a glass of Prosecco is perfect for any dinner party. The Proseccos acidity causes the mouth to salivate, making up for the Parmesan cheese's saltiness.
Contrasting Textures
The third rule to the perfect, perfect wine and cheese pairing is contrasting sparkling with creamy. It may seem unusual, but a creamy cheese such as Brie is perfect with a bottle of sparkling wine. The wine's crisp acidity is going to cut through the Brie's creaminess and provide textural contrast.
Regional Characteristics
Winemakers usually point out the importance of pairing wine with cheese from the same region. Both the cheese and wine will reflect the terroir of their common land, so with a similar combination, you will hardly ever go wrong.
Soil is a major aspect of their flavors, and pairing cheese with wine from the same region will not be too harsh on your palate.
As you can see, Chateauneuf du Pape is a delicious wine that carries history with each drop. When it comes to pairing food and cheese with this wine, don't be afraid to experiment.
Conclusion
These rules and examples are only suggestions and if you feel that another combination will be better, try it out! We hope you enjoyed this article on Chateauneuf du Pape cheese pairing. Who knows what new flavors and notes you will discover. Wine alone is a blank canvas, and finding your favorite combinations should be an exciting adventure for you!
To living a full-bodied life,
Wesley