The best thing about wine is it can be a beverage and an ingredient. Wines are an amazing addition to any kitchen and can be used to make many delicious sauces and dishes. Sauvignon Blanc and Pinot Grigio are both potential wines for recipes, but which is better? What are the differences with Sauvignon Blanc vs Pinot Grigio for cooking?
Pinot Grigio is one of the most neutral wines, which makes it very versatile. Pinot Grigio can be added to many dishes and recipes. Sauvignon Blanc provides a stronger acidity and is incredibly delicious in seafood dishes or with dishes with a cream sauce.
Before providing the dishes made with Sauvignon Blanc and Pinot Grigio, let's discuss some general tips for using wine in the kitchen.
How to Use Wine for Cooking
When cooking with wine, the alcohol desiccates, transmitting its aromatic and flavor compounds behind in the final dish.
Wine is initially used in cooking for its acidity, which helps break down cuts of meat through low-and-slow methods like braising and retains moisture and more delicate texture in lighter proteins like fish.
In specific dessert uses, fruits adopt the brilliant color stain of the wine and give the sweetness of the dish a subtle, tangy high note, a much better foil for the spoon of vanilla ice cream you might serve alongside it.
What Does Wine Add to a Recipe?
Author Note: Wine can add details of flavor, aroma, and moisture to a dish. You mainly use the wine to marinate meats or vegetables and include flavor straight from a pan's heat. Red wine is more tannic and has bolder flavors than white wine, adding a light and crisp acidity.
Different kinds of wine bring their flavor profiles and qualities to specific types of dishes. You can follow the exact recipe or improvise with your favorite wines: and experiment is always recommended!
Is There a Difference Between Wines For Cooking and Regular Wines?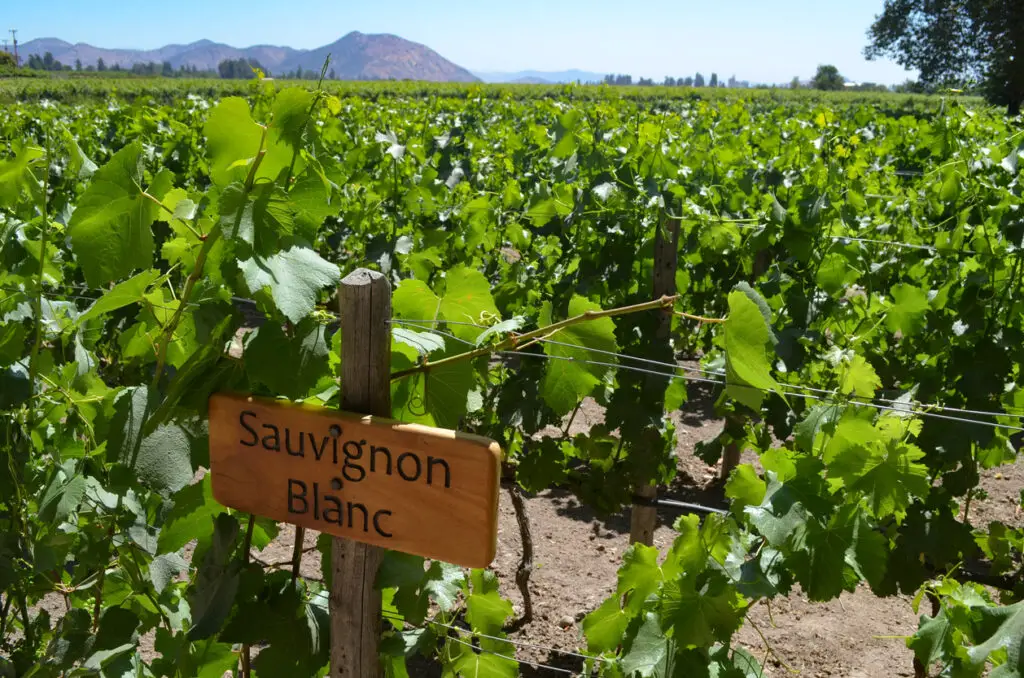 There is no accepted rule that dictates which wine is for cooking, and which is for drinking. You just take your favorite wine bottle to the stove, you sing, drink straight from the bottle, and add it into the pan to the cooking dish.
However, you might also see bottles with the same name, often lined among the vinegar and seasonings in some grocery stores. Think of these as "cooking wines": It does hold alcohol, but these wines also have salt, and sometimes sugar and other spices, to make them both shelf-stable and more flavorful.
Can Cheap Wine Be a Useful Ingredient In Food?
Don't feel you have to use a bottle of expensive wine. The only situation in which it is preferable is if the dish you plan to cook needs only a small amount of wine. To borrow a glass from the bottle you will drink may be the cheapest way to make the dish.
A nice trick is to add a small dash of high-quality wine at the end of a long braise, which makes it taste as if that's with the wine you've cooked(when you actually used a cheaper wine).
Should You Simmer with Wine?
If you reduce wine by simmering, it will emphasize its principal characters such as sweetness, tannin, or acidity. But it's a useful way of concentrating flavor when you want to add a small amount to a dish or dressing.
A marinade based on wine will tenderize the meat, but it will change the taste and make it more "playful" if you do it for longer than a couple of hours. It would help if you also discarded the marinade unless you're going to cook it well.
Let's not waste your time and move on directly to the dishes made using Sauvignon Blanc and Pinot Grigio!
Sauvignon Blanc Based Dishes
Compared to other types of wines, dry wines are generally best for cooking purposes. They are rich with flavors, and so they get along easily almost with any dishes prepared. Fortunately, numerous dry white wines are available in the market that can be very suitable for cooking.
Among the bottles of white cooking wines, Sauvignon Blanc has gained notable recognition. The green herbal flavors teamed with sky-high acidity make the drink more outstanding in the wine market.
For cooking ideas, we suggest you don't look for the best sweet wine in the market. Instead, search for the best dry wine that has a strong aroma. And forward the Sauvignon Blanc.
Rich and buttery white wines are the perfect match for plenty of dishes but cooking with white wine is much better. Delicious plates of pasta, dishes with mussels, clams, oysters, and plenty of chicken recipes are even better when you add wine.
Steamed Mussels with Garlic Toast
It is no secret that white, crispy wines are the best pairing for seafood. The good news is that you can add it to the sauces when cooking dishes with seafood.
You can't get better than mussels cooked in white wine. Transform your garlic to a buttery flavor with herbs and smoked paprika for the toasts, too – it's so easy
White Sauce for Pasta Dishes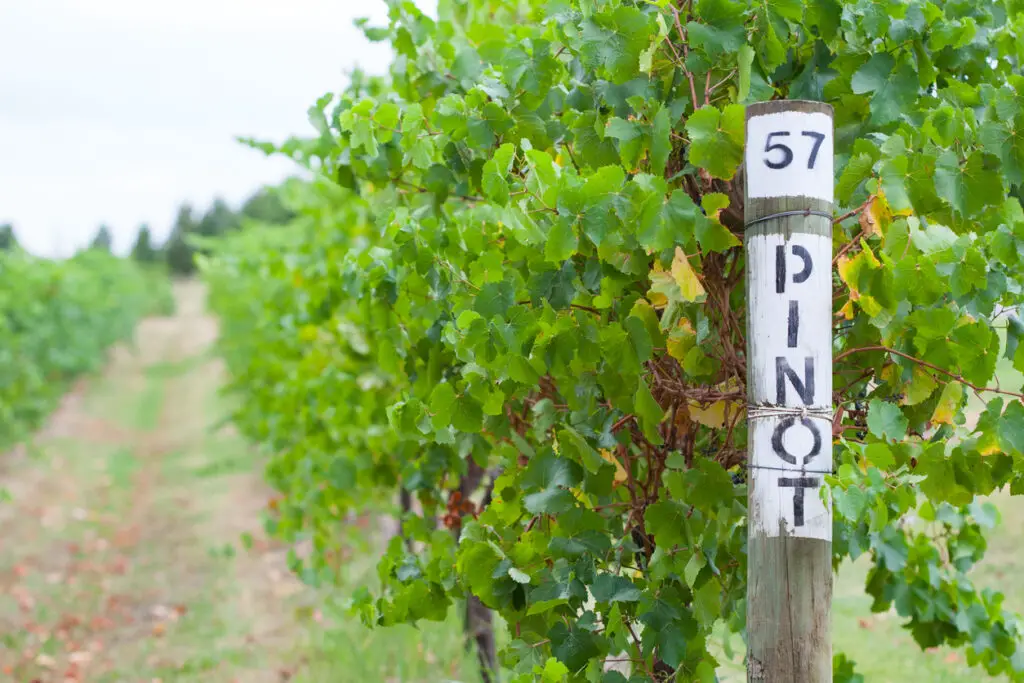 This fantastic white wine sauce recipe, made generally with Sauvignon Blanc, is delicate and smooth, making it a favorite base for shrimp, scallops, classic baked chicken, mussels, mushrooms, roasted Italian veggies, and other dishes you like. But as the best red sauce is bolognese for pasta, this is the white alternative to it.
The ingredients you need while making this sauce are butter, salt, black pepper, red pepper, olive oil, garlic, and Sauvignon Blanc.
Pinot Grigio Based Dishes
We talked about Sauvignon Blanc enough, so let's briefly go over Pinot Grigio.
Pinot Grigio is a white wine variety. Pinot Grigio has three main types: minerally and dry, fruity and dry, and fruity and sweet.
Author Note: The minerally and dry Pinot Grigio comes from northern Italy and travels all the way through the Alps to Austria. The mountainous area is the reason that it is dry with mineral notes—this wine, as any dry white, pairs perfectly with mussels and even french fries.
Fruity and dry Pinot Grigio, or how the winemakers call it Pinot Gris, is the next Pinot Grigio type. You will find the notes of white peach, yellow apple, and lemon in this bottle. Generally, fruit aromas in wine testify that the grapes were grown in a more sun-friendly climate.
Pinot Gris is less acidic and more oily in your mouth. Winemakers often add a particular bacteria after the alcohol fermentation that melts sharp acids and brings out smooth acids. This process is called malolactic fermentation, where malic acid is the harsh acid, and lactic acid is the smooth oily one.
Fruity and Sweet Pinot Grigio is also called Pinot Gris, and the best location to cultivate this is in Alsace, France.
This wine stands out with flavors of sweet lemon candy, honeycomb, and crisp honey apples, so winemakers apply advanced winemaking techniques to increase the mouthfeel texture and use late harvest and noble grapes to maximize the aroma potential.
What Can Be Cooked With Pinot Grigio?
White wine is generally good for steaming seafood and vegetables if we speak about adding it directly into the food. But it is also used for baked desserts with fruits.
Desserts
The best recipe probably is baked apples with Pinot Grigio. All you need is apples, preferably yellow ones, butter, dry Pinot Grigio, and sugar. You add all the ingredients to the baking pan, then apples, and sparkle them with sugar. Bake till they are golden brown. Now you have a delicious dessert made with wine and served with wine!
Sauces
For your next dinner party, make lemon caper beurre blanc! This sauce is an excellent topping for fish steaks. All you need is butter, shallot, parsley, capers, lemon, and Pinot Grigio.
Last Tips For Cooking with Sauvignon Blanc vs Pinot Grigio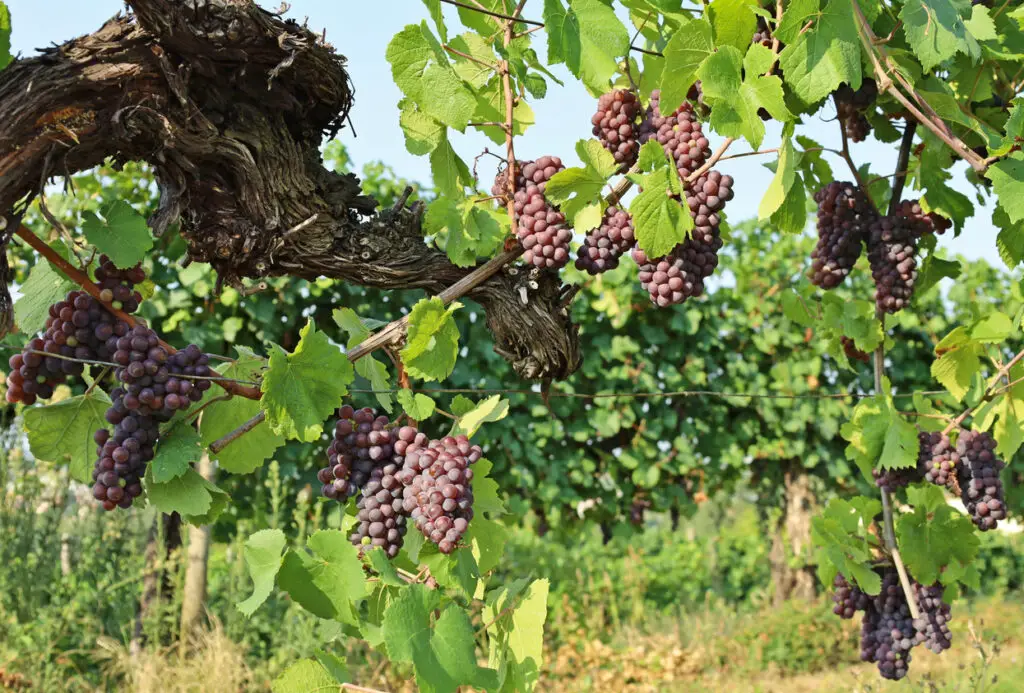 For most sauce recipes, use a 1/2 cup to 3/4 cup of wine. And let the first part reduce during the cooking, then add some other ingredients you were going to use in your sauce.
Add two to four tablespoons of wine into the pan to deglaze when you are sautéing vegetables.
It usually takes 2.5 hours of simmering to remove the alcohol altogether. If you cook the wine longer, the less alcohol the dish will have.
For some seafood soups such as shellfish, mussels, clams, and oysters, add the white wine into the broth to steam or poach the seafood.
Author Note: If you are about to marinate the meat add some tablespoons of white wine into the marinades. It helps to make the meat tender and also caramelize while cooking.
After you open the wine bottle and then refrigerate it, it becomes drinkable for the next two weeks only. But don't you think that you can use it in cooking. It takes the same amount of time for the wine to become useless for cooking as long as it takes for drinking.
White wine doesn't make the best vinegar either. It is recommended you use it until it is fresh to get the desired flavors for the dish you choose to cook.
The Definitive Answer To Sauvignon Blanc versus Pinot Grigio
When in doubt go with Pinot Grigio! This is simply because it is much more neutral. When you're uncertain or hosting friends and family with a new recipe, it's better to be safe than sorry.
If you're cooking any seafood, heavy cream, or ultimately any dense dish that requires acidity to balance it out, opt for the sauvignon blanc.
Both sauvignon blanc and pinot grigio are great for cooking when used in the appropriate dish. Experimenting with different dishes and different wines is the best way to decide who wins the battle of pinot grigio vs sauvignon blanc.
Parting Thoughts
Well, time to go to the kitchen! Keep in mind that these are only general tips, so don't be afraid to experiment. Who knows, maybe you will accidentally create an amazing sauce recipe with a wine you have in the fridge.
Do it confidently, add wine to your life, and let it make you happier. We hope you enjoyed this article on Sauvignon Blanc vs Pinot Grigio for cooking.
To living a full-bodied life,
Wesley