Brunello – it's worth the wait. It is one of the best reds in the world and, according to many critics, the best in Italy (it is an Italian wine). Brunello is an expensive wine, but it definitely is one of those wines that one should try at least once in their life. So, is Brunello good with steak?
The answer is a confident yes. Brunello is one of the top wines to pair with a steak. It is a bold tasting wine with fruit and earth flavors that make it great for pairing with meat dishes – especially steaks.
As we haven't talked about Brunello in our blog enough, we will now see the type of wine, the brief history, flavors, and best food pairing with steak and other dishes.
The Homeland of Brunello
Brunello or Brunello di Montalcino is a Chianti grape made red Italian wine that is best classified by the DOCG (Denominazione di Origine Controllata). The primary production of this wine is going on in the vineyards of the town of Montalcino, in the Siena province, which is located in the south of Florence, in the Tuscany wine region.
A Little History
Historians recorded the first notes of "Brunello" as a red wine type in the Montalcino area at the beginning of the 14th century, but it was not as famous as it became later. In 1831, marchese Cosimo Ridolfi revered the qualities of the red wines of Montalcino above all others in Tuscany.
In the mid-19th century, a local farmer Clemente Santi isolated individual Sangiovese vines' plantings to produce a 100% varietal wine aged for a considerable period.
And sixty years after, in 1888, the grandson of this farmer Ferruccio Biondi-Santi (who was a Giuseppe Garibaldi soldier) delivered the first of Brunello di Montalcino which is more like the Brunello we drink nowadays; he found this wine in his grandfather's cellar, which was aged there for over a decade in large wood barrels.
The Grapes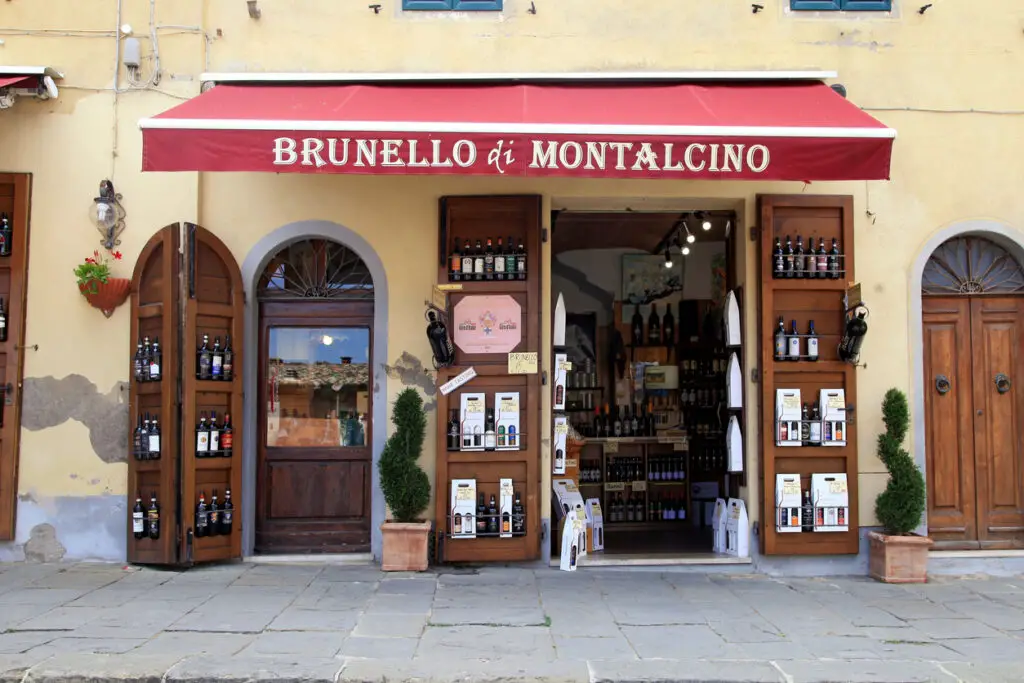 Brunello, a small-scale of Bruno ("brown"), is the name given locally to what people thought was an individual grape variety grown in Montalcino. Hence, in 1879 the Province of Siena's Ampelographic Commission determined that Sangiovese and Brunello were the same grape variety after a few years of controlled experiments. The former should be its designated name. In Montalcino, the name Brunello evolved into the designation of the wine produced with 100% Sangiovese.
Author Note: As we already know, Brunello di Montalcino is only made from the Sangiovese grapes, which are the most widely planted. There are several clones of this grape, but only the original Sangiovese is allowed in the production of Brunello, though the other grapes are also pretty good.
Sangiovese is exceptional because of the Montalcino region, making the grapes grow and ripe fully and consistently than anywhere else in Italy.
These factors provide the body, color, extract, and tannins that are ordinarily associated with Brunello di Montalcino.
In contrast to Chianti, the other famous Sangiovese based wine of Tuscany, Brunello di Montalcino have a more fleshy texture with typical aromas and flavors of blackberry, black cherry, black raspberry, chocolate, leather, and violets.
How Do These Grapes Grow?
The town of Montalcino has the warmest and the driest climate in the whole of Tuscany. This helps the grapes ripen a week sooner than the other areas. The precipitation frequency is also better. Compared to the other places in the Montalcino, they receive an average annual rainfall of around 700 mm. Despite the excellent climate, the town of Montalcino, where the Sangiovese grapes grow, has costly land. That makes the harvesting and cultivating process harder.
Winemaking and Regulations
Brunello di Montalcino is not a blend of grapes, and it is made 100% from the Sangiovese grapes. Traditionally, the wine goes through an extended machination period where color and flavor are extracted from the skins.
After all those fermentation processes, the wine ages in the oak barrels. Usually, winemakers age the wine three years, in the large Slovenian oak barrels named "botte". The oak flavor is imparted to the wine, and they become a little bolder.
Some other winemakers use French Barrique to stress the vanilla oak flavor in the wine. Sometimes even the first part of aging wine is spent in a French environment; then, it transforms to the traditional botte to continue its journey.
Brunellos by Age
Brunello is the wine that aging is an essential part of the flavor. Young Brunello is very different from Old Brunello.
Young Brunello
Brunellos are packed with fruit and flower flavors. You will find notes of wine cherries, dried cranberry, wild strawberry, blackberry, violets, potpourri, and licorice.
When you taste it, Brunello di Montalcino excretes earthy flavors, sometimes espresso and tilled soil, together with mouth gripping tannins.
Young Brunello is a bold wine, but also with high acidity. So it ends on a tart, astringent note that will have you licking the insides of your mouth.
Old Brunello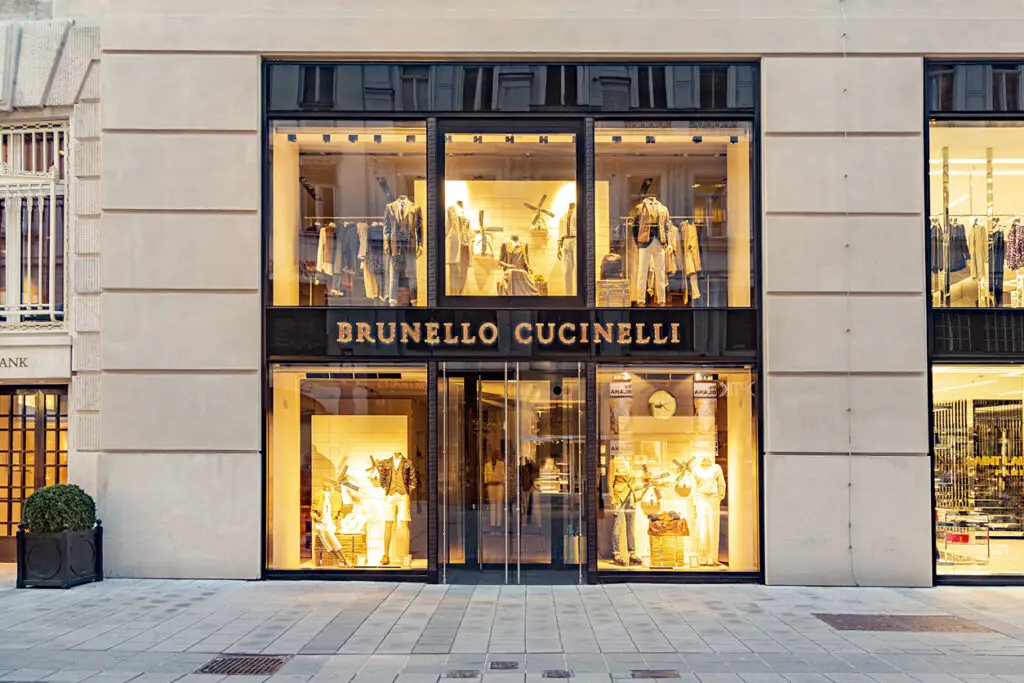 If you are a wine pro already, then old, aged wine is just for you. Old Brunello, softened by time, is the best thing you can drink this evening.
Author Note: After aging for 10+ years, Brunello di Montalcino leaves the fresh fruit flavors behind and gets to reveal sweeter notes of dried figs, cherry candies, hazelnuts, and leather baked under the sun. The tannins turn more chocolatey, and acidity is fleshy. No one can say perfectly aged Brunello isn't just fantastic.
Vintages
How can we talk about fine wine and forget about vintages? If you want to know how rare the Brunello vintage is, you should know that in the last 20 years, there are only eight excellent vintages of the years 1997, 2001, 2004, 2006, 2007, 2010, 2012, 2015.
Rosso di Montalcino
Rosso di Montalcino is another wine from the same region, and it is made from 100% Sangiovese grapes like our Brunello di Montalcino. Unlike Brunello, the wine must spend only six months aging in oak and one year total aging before release.
This was a real innovative wine to generate the cash flow with the producers' early release during their Brunello di Montalcino age for their complete duration.
Some producers even prefer to use their expensive grape in Rosso di Montalcino rather than make a Brunello.  Rosso di Montalcino is typically lighter, fresher, and more approachable upon release though some producers will make wines with more Brunello-like characteristics. These "Baby Brunellos" are often 1/3 to 1/2 the price of Brunello di Montalcino.
Brunello and Steak
If you want to pair food and wine perfectly, pair the great with excellent and the simple with simple. All in all, Brunello is a rich, bold, and acidic wine, which needs a good beef steak. Tuscan-style steak would be perfect with a glass of Brunello.
You don't need to add much seasoning to the meat or some extra sauce, not mix up the authentic flavors. Opening a Brunello bottle is a rare occurrence, so make sure your food matches it.
Other Food Pairings
Brunello is one of the best wines for fancy dinners. It is sometimes even compared with Pinot Noir. This wine is fancy and tastes delicious, which brings out the best flavors any food can hold. Meat, vegetables, and desserts are perfect with this wine. It contains the best characteristic of red wine. Let's see what we can cook tonight.
Meat Suggestions
Brunello makes a great pair with red meat, game and poultry, and other dishes that include truffle. We also suggest you think about wild boar to Moroccan-Spiced Lamb, if you want to serve meat with Brunello.
Rabbit is even a preferable choice, and you can cook a ragu, for example. The point is that the Brunello works well with in-depth flavors, and it is best with fatty meats. So, lighter meats, such as turkey, fish, or any seafood, or chicken (not even fried) are a terrible idea as Brunello will defeat the flavors.
Vegetarian Version
Vegetables are sometimes are underrated and served along with meat dishes as a supplement․ Brunello loves veggies, so it suggests cooking or grilling them and having a green dinner.
Beetroot grill along with some brussels sprout and soy sauce would be a delicious evening meal choice. You can also make portobello mushroom risotto if you are way more hungry.
Cheese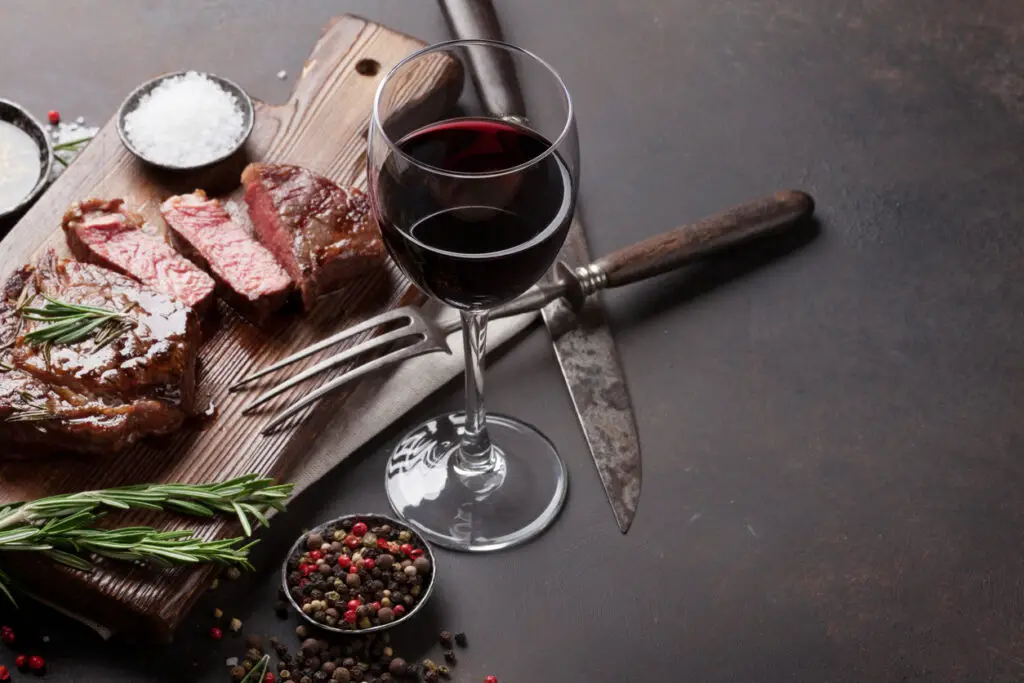 You probably already know that red wine and cheese are not the best pair, but you always have a choice. We suggest you pair it with low-fat cheeses. Italian parmesan is perfect with this Italian wine.
Herbs and Seasoning
Brunello di Montalcino just does not like extra flavors. Salt and black pepper are enough. And if you want to add sauce to your dishes, think about heavy tomato ones. But again, not highly recommended.
Wrong Food Pairings
Author Note: Grilled meat isn't the right choice with Brunello di Montalcino. We don't recommend it because the meat should have a slightly bitter taste and carbonize at times. So, it is not well suited to the velvety feel.
Don't open a bottle of Brunello with pizza unless the topping includes an incredibly intense and lingering ingredient. The tomato and the mozzarella's acidity "disappear" before this varietal's powerful impact makes it an unsuccessful pairing.
Avoid pairings with any fish that has white or delicate flesh unless they are heavily seasoned.
Don't serve hot piquant foods either. The capsaicin in chili peppers may stand up to this varietal, but combined with the wine's alcohol content it would cause excessive perspiration.
Parting Thoughts
We are not wrong if we say there are no bad wines. But we also know that there are best of the best. Brunello is undoubtedly one of them. If you want to have a break from French Pinot Noir, you should try this Italian Brunello di Montalcino. We hope you enjoyed this article answer the question "why is Brunello good with steak?". No regrets, we promise.
To living a full-bodied life,
Wesley