When you think of European wine regions, France Italy and Spain are likely to pop in your head first. One thing that may stand out is the price tag differences between the regions. A bottle of quality red wine from Burgundy will start at $50 while a comparable wine from Mencia, Spain will be under $20. So why is Spanish wine so cheap?
Spanish wine is so cheap because Spain has a strong bulk wine industry, an abundance of lesser-known grape varieties, and an industry focus on France and Italy. All of these factors make Spanish wine cheaper than in other countries.
Wines from France and Italy tend to fetch exorbitant prices while Spain settles in well below its neighboring countries. This is not to say there are not quality Spanish wines. 
There are many factors that influence the price of wine regardless of the region such as grape variety, climate, terroir, packaging, harvesting, and vinification techniques. Outside of the universal costs of winemaking, Spain has a few unique reasons for selling wine below the benchmark of France and Italy. 
Spain has the largest amount of land planted with wine grapes. Over two million acres of vineyards stretch across the country that produces nearly 900 million gallons of wine per year.  
When you enjoy wine on a regular basis it is not feasible to pour yourself a $40 glass of wine. Here we will talk about why Spanish wine is a valuable opportunity and some top bottles under $20. 
History of Bulk Wine Production Influences Lower Prices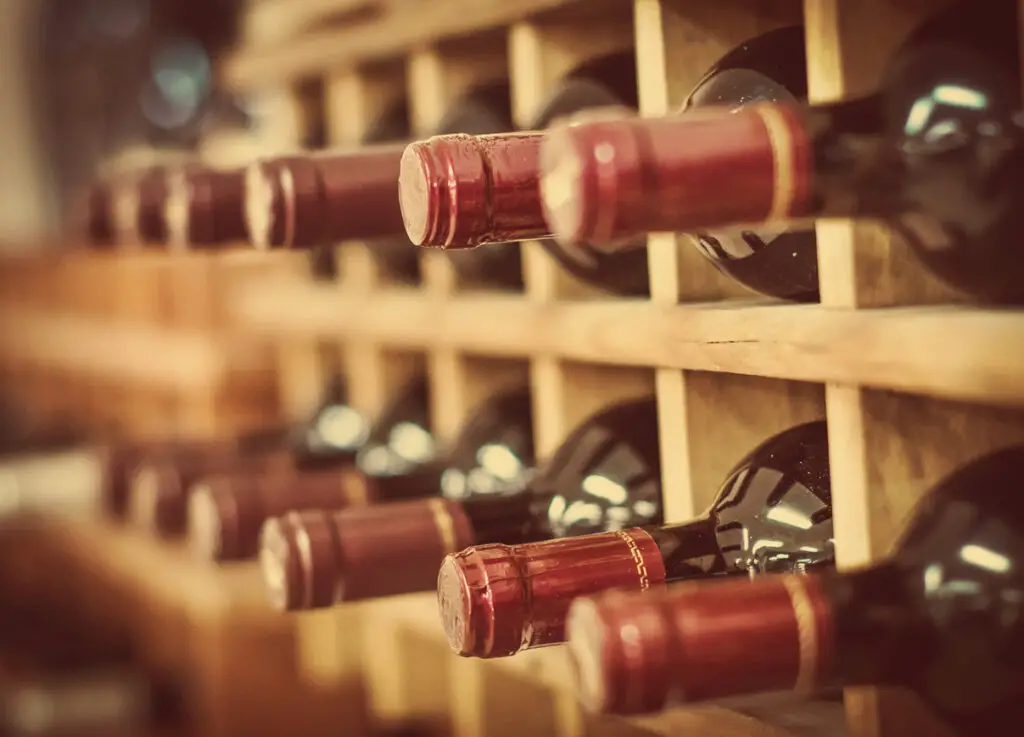 Wine has been a part of Spain's history since 3000 BC yet it struggled to form a clear identity for the international market. The phylloxera epidemic, the second world war, civil and political instability further deterred the progress of Spain's wine industry. 
Author Note: The Spanish Wine revival began in the 1950s on the heels of domestic stability. The establishment of large co-op wineries gave birth to an international market for generic bulk wines. 
The high demand for European wines along with soaring prices and low supply escalated the demand for Spanish bulk wine. It quickly rose to be the world's largest exporter of cheap bulk wines. 
Some bulk wine is sold to producers at very low prices to blend and bottle under their own label. France is one of the largest purchasers of Spanish wine. It is sometimes cheaper for wineries to import wine and sell it than growing and producing it from French vineyards. 
This status has propelled wine buyers to overlook Spanish wines deducting that all wines are mass-produced and of poor quality. The truth is that Spain has a very diverse wine industry with wines at all quality levels. 
During the 70s and 80s Spain became a democracy and joined the European Union. Among other things, economic freedom spurred modernization and a focus on producing quality wines. Stainless steel fermenters, updated trellis systems, and grapevine irrigation contributed to increased volume and quality. 
Why is Spanish Wine So Cheap: Current Day Prices
Today premium wine production has surpassed the generic bulk wine market giving Spanish wines greater credibility. The wines are on par to compete with the great wine regions of the world yet they have maintained a modest retail price. 
In addition, the Spanish wine laws (DO or Denominacion de Origen) were set up to be self-governing. This allows for faster innovation and updates to wine laws. 
In contrast, French wine laws are managed by the highest levels of government that greatly slow changes. 
Quality wines are now accessible and of great value. Spanish wines offer a greater ratio of quality for the price than many well-known wines from other regions. 
The Popularity of France and Italy Puts Spain in a Pricing Shadow
Spain lacks the esteemed wine-making reputation of France and Italy forcing prices to fall lower than its competitors. Despite common perception, Spain produces many quality wines in a wide range of styles. 
When a wine region gains an acclaimed status prices increase to meet its prestigious reputation. Demand for this prized wine spurs additional rises in price. 
The high prices of the majority of French wines drive up the price of lower quality wines by association with the region's prestige. Like name brand clothing People are more willing to pay more for "t-shirt" wines that are made in that area.  
There has historically been a wine industry focus on France and Italy. Many wine critics are from these countries who inherently promote the wines of their homeland. This offers a spotlight on these regions and promotion to the rest of the world. 
The good news is that you can find exceptional Spanish wines for a third of the price of a bottle of French wine. 
Unfamiliar Grape Varieties Prohibit Demand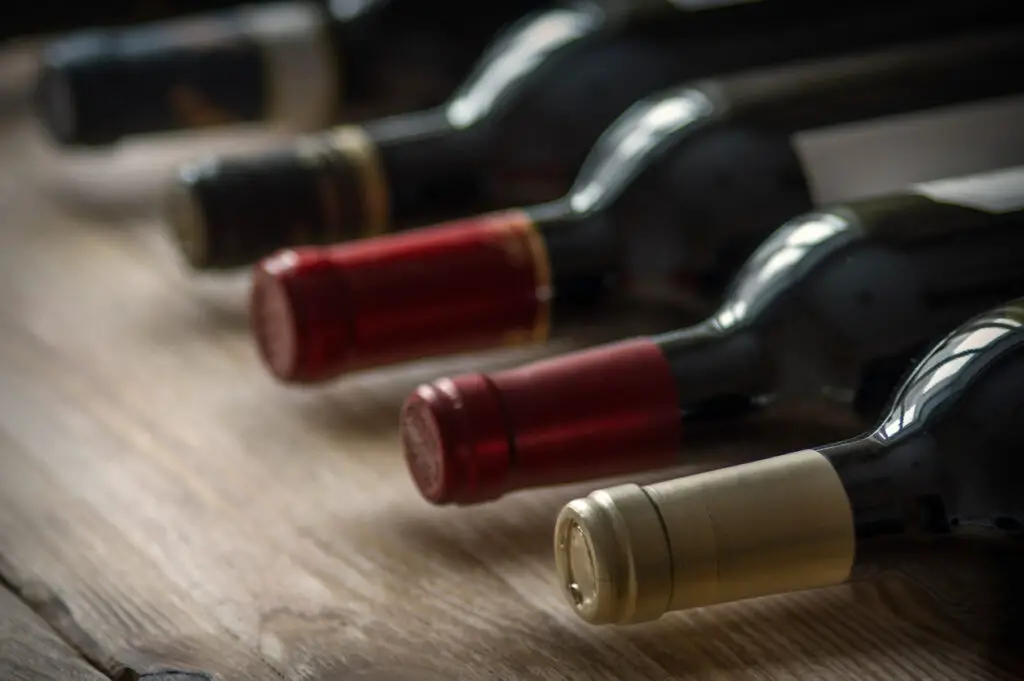 People tend to purchase wines made from grape varieties that they are familiar with. These are determined by marketing and what is most commonly found in wine stores. Not to mention that ease of pronunciation can come into play. 
With its sunny Mediterranean weather, diverse terrain, and areas of microclimates, Spain is the land of plenty for winemaking. Its various wine regions meet the needs of many grape varietals and wine styles. 
There are over 600 grape varietals planted in Spain, but only 20 varietals are commonly used by winemakers today. Most native grape varietals are not grown outside of the country. Their obscure character impedes global name recognition. 
While you will find non-native varieties like Cabernet Sauvignon and Chardonnay focus has shifted to produce more quality local varieties. Indigenous varietals naturally grow better in their Spanish regions cutting costs incurred from vine management. 
Top Tip: There is likely a type of Spanish grape that is similar enough to your favorite varietal that you would not know the difference. However, many buyers hesitate to buy wines they do not know reducing demand leading to lower prices. 
The ambiguity of native grape varieties means they cannot depend on the reputation of its name on the label and forces the wine to stand out by the quality of the juice. Savvy wine drinkers can take advantage of these little-known varietals to find bottles of exceptional value. 
Below are Suggestions for Award-Winning Spanish Wines Under $15
Rioja Vega Colección Tempranillo
This award-winning red wine is sure to offer a lot of bang for your buck. For only about $12 your palate will awaken with ripe red fruit, toffee, and eucalyptus notes. 
Hints of toast and spices from American oak lead to a smooth long finish. This medium-bodied wine is dry with a graceful mouthfeel that is balanced with moderate acidity. 
Ontañón Clarete Rose, DOCA Rioja
If you like Roses from Provence this should be your new Spanish companion. Don't let the $6 price point turn you away. 
Using minimal skin contact, it is made from white Viura and red Tempranillo grapes that produce a pale salmon-colored rose.  This wine offers crisp acidity with fresh red berry and citrus notes. 
This Rose is crisp and refreshing making it a perfect sipper for a sunny day. 
Albret El Alba Chardonnay, DO Navarra 
Grapes are harvested at night to retain their freshness and aged in French Oak imparting subtle vanilla characteristics. Bold fruit aromas of ripe apricot, pineapple, and lime intermingle with refined floral notes. 
This wine makes a great impact with a complex body and a round finish. Give this $12 wine a try if you like bold oaky Chardonnays. 
Luzon Verde Organic Blanco, DOP Jumilla
This organic red wine is vibrant and clean. Made from the Monastrell grape, also called Mourvedre, it is rich and juicy. Round tannins smoothly finish the wine. 
This flavor-packed wine will only unpack your wallet of around $12. 
Perelada Stars Cava Brut Reserva
Cava is a popular more affordable alternative to Champagne. This Brut Cava is semi-sweet with bold fruit balanced with crisp acidity. 
It has pronounced citrus, green apple, light apricot notes, and a slight minerality. This Cava costs around $13. 
Gotas De Mar Albarino, DO Rias Baixas
Albarino is a quintessential Spanish white wine and this bottle is no exception. This wine is made solely with Alabrino grapes and will cost you only about $13. 
Crisp and refreshing this wine citrus notes, white peach, and a bit of minerality to finish. It has mouthwatering acidity and a long complex finish. 
Tosalet Vinyes Velles, DOCa Priorat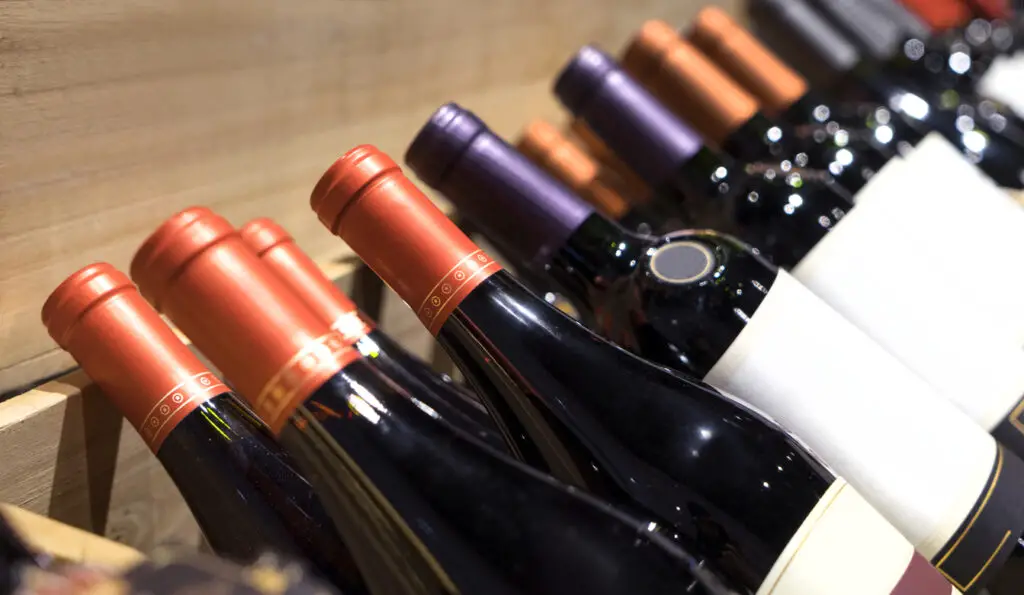 Author Note: This dry red wine blend is full-bodied and presents a deep purple color. It is made of 59% Garnacha, 35% Carignan and 15% Cabernet Sauvignon from 50 year old vinyards. 
Pure intense aromas of red fruit continue to the palate. Rich cranberry, red cherry, and raspberry mingle with mineral notes of flint and nuances of eucalyptus. 
It is balanced with firm tannins and crisp acidity setting it up to be an unbelievable food wine. 
Gotas De Mar Godello, DO Ribeiro
This white wine is made from 100% Godello grapes. It is a brilliant pale lemon color and is bright and very refreshing. 
It has distinct yellow stone fruit, mineral, and saline aromas. Tropical fruits and stony minerals dance on your palate. It exhibits mouthwatering acidity and a long thirst-quenching finish. 
Summary
We all enjoy getting something of quality for a good price. Spanish wines are the ultimate value option. 
Spanish wine is cheaper because of its history of producing bulk wine, an abundance of lesser-known grape varieties, and an industry focus on France and Italy.
With the greatest amount of vineyard acreage in the world, it offers a huge array of quality wine options that won't blow your budget. We hope you enjoyed this article on why is Spanish wine so cheap.
Be open to trying new varietals and enjoy the value that Spanish wine offers. 
To living a full-bodied life,
Wesley