Italy, a country of love, warmth, music, and culture. But if you aren't familiar with their traditions, then planning a trip may cause some issues. For example, if you are all dressed up for a fancy dinner on a Monday night, then you are in for some disappointment. With that being said, many people wonder why are Italian restaurants closed on Mondays?
Italian restaurants are closed on Mondays to save time and money since people are unlikely to visit. Italians love to go out over the weekend. They use Monday as a day of rest – both for the restaurant owners and their patrons. So most people won't be going to restaurants and bars.
Now that we have uncovered this mystery let's move onto the history of winemaking in Italy and some of their most beloved wines.
In Vino Veritas
"In wine there is truth," stated Pliny, the Elder in the first century AD. The history of wine is indeed fascinating, especially in Italy.
Originally, it was the Greeks who first noticed the potential Italian soil for wine in the 8th century. After settling in the area that is now Sicily and southern Italy, the Greeks were very impressed by the fertile land. So much that they decided to import vines and name the land Oenotria, meaning "land of wine." It was very fitting that culture with Dionysus was the one to see the winemaking potential of a new country.
But, respect must also be paid to the Etruscans, a group of people who moved into Central Italy, for originating the wine industry of what is now Tuscany and for being surprisingly ahead of their time in terms of winemaking technologies. The Etruscans adopted the grapevine from the Greeks, cultivated it into highly beloved wines, and significantly improved winemaking techniques.
Author Note: In Lucio Sorre's "A Salute to the Etruscan Origins of Tuscan Cuisine," the author states that 20th-century enotechnicians talk highly of their advances in temperature-controlled fermentation. But the Etruscans were actually ages ahead of them, though their techniques were very different.
After crushing their grapes, the must would be poured into clay containers, which were later buried into the ground. This is where the temperature was significantly lower. When the fermentation cycle was over, the wine was later stored in cellars that were found even deeper in the earth.
Roman Influences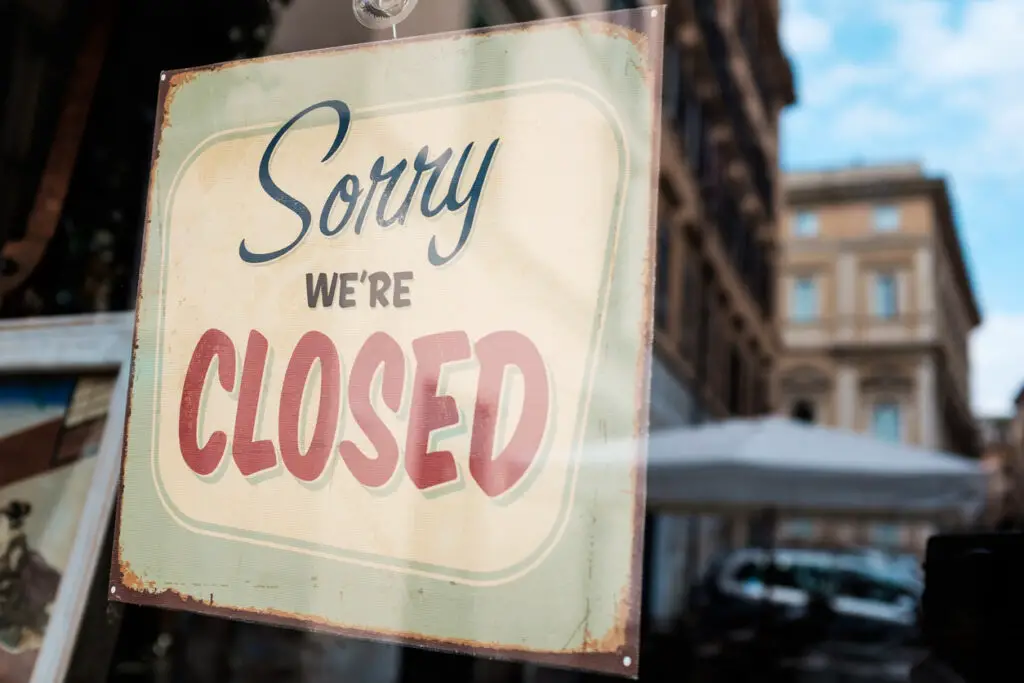 As the Roman Empire became even larger, the demand for good wine increased. (No surprise here: the Romans also had their own god of wine!) Wine production had to keep up with this demand, and this drink became an important part of Roman society.
When discussing wine from the Roman Empire, don't mistake it for modern-day wine. The ancient Roman wine was very different from our typical Merlot or Chianti: wine was often diluted with water to lower the wine's very high alcohol content, and because the Romans liked sweet wines, especially sweet whites from a specific region, Falernian, which is now near Naples.
Today, Italians are very much "purists" in terms of wine, but the ancient Romans mixed their wine with honey, spices, herbs, salt… and even chalk!
The Romans may have some weird ideas for serving wine, but they truly deserve credit for improving many winemaking techniques. They were the first to introduce using trellises, improving Greek wine presses to get more juice from grapes.
Romans were also masters of understanding which grapes grew best in which climates, so they always had higher quality wines and larger yields.
Roman Wine Culture
Romans could have also been the first to see potential in wine and liked wines to be aged ten to twenty-five years. They also understood that to age wines, they needed airtight vessels and thus invented using the wooden barrel. They may have also been the first to use glass jars and corks.
At the peak of the Roman Empire, wines were sold to other parts of Europe, and other regions started to use the winemaking practices that the Romans invented or improved. But once the empire fell, the demand for wine also decreased. Although some Roman monks continued to make wine during the Dark Ages, its popularity did not increase until the Renaissance.
Recent History
During the nineteenth and twentieth centuries, wine from Italy was criticized for bad quality. The Italian government responded to their criticism by forming the DOCG (Denominazione di Origine controllata) and strict wine laws. Both the quality and the reputation of their wine improved significantly.
Today, the good food and wine which made the wild, indulgent Etruscans so popular are still integrated into Italian culture: good food and good wine. When you tell an Italian that you drank a little too much wine, the Italians don't agree; they just say you haven't eaten enough food.
This is the approach to life that makes it clear why most Italian restaurants are closed on Mondays. After two nights of food, wine, and enjoying life, people must get back to work to prepare for the next weekend.
Most Common Italian Wines
Now that we have familiarized ourselves enough with the rich history of winemaking in Italy, let's see what present-day Italian producers have to offer.
Barolo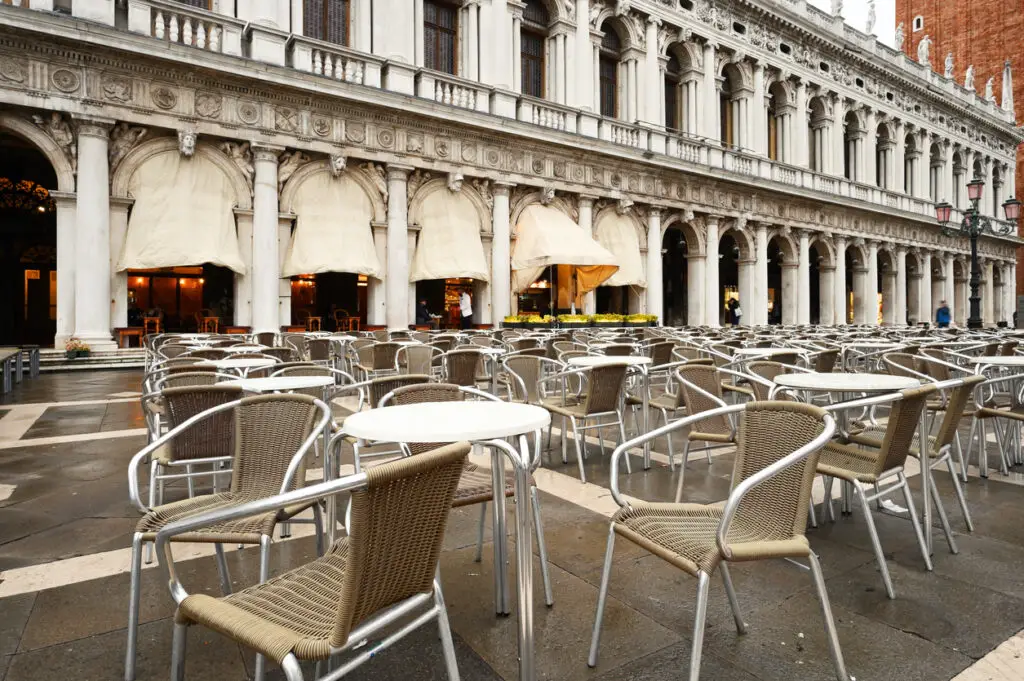 Author Note: Originating from the northern part of Italy, this wine is considered one of the greatest in the country. The grapes are known to be thin-skinned and small. They are usually high in acidity and tannins, the phenolic substance giving the wine a certain bitterness. This flavor becomes subtler as the aging process continues.
Barolo is a Denominazione di Origine Controllata e Garantia wine, which is the highest classification for Italian wines. This classification guarantees a specific production method and high quality. The title also means that Barolo can be made only with Nebbiolo grapes. It must also age for a minimum of 38 months.
With a minimum of 13% alcohol concentration, Barolo wine is usually compared to the Burgundy Pinot Noirs. This acidic wine has aromas of rose, tar, and dried herbs.
Cannonau di Sardegna
Cannonau di Sardegna wine comes from the Italian island Sardinia. It is made from Cannonau grapes, which is the local for the more well-known Grenache grape.
This grape usually ripens late, in warm atmospheres, making Spain the perfect place for the vines to grow. It is also high in sugar, so these wines are very sweet.
Cannonau di Sardegna has to be aged for at least two years before being released for sale. The aging process takes place in large barrels made with chestnut, but sometimes also with oak.
This wine is not normally associated with a strong flavor profile but rather with longevity. With a high content of antioxidant-filled compounds, this wine is great for heart health. Cannonau di Sardegna is said to have notes of plums, cranberries, ripe berries, and some white space.
Franciacorta
From the Providence of Brescia is the sparkling wine of Franciacorta. Also called the Italian Champagne, this wine is made using the grapes for Champagne: Chardonnay, Pinot Noir, and Pinot Blanc varieties.
This wine is produced and aged like Barolo wine with a certain qualification.
It is usually compared to Prosecco, but it doesn't form bubbles during its second fermentation. Instead, it becomes sparkling during the in-bottle fermentation.
Franciacorta wine has a dry and yeasty flavor profile.
Barbaresco
Historically called Nebbiolo di Barbaresco, Barbaresco wine is made using small Nebbiolo grapes. This wine originated from the Piedmont region of Italy and was used in the Austrian Military General Melas celebration of his victory over the French in 1799.
Barbaresco wine must be aged for two years before it is released for sale. It has an earthy and musty flavor with notes of acidity. Its scent is much stronger than the taste!
Lambrusco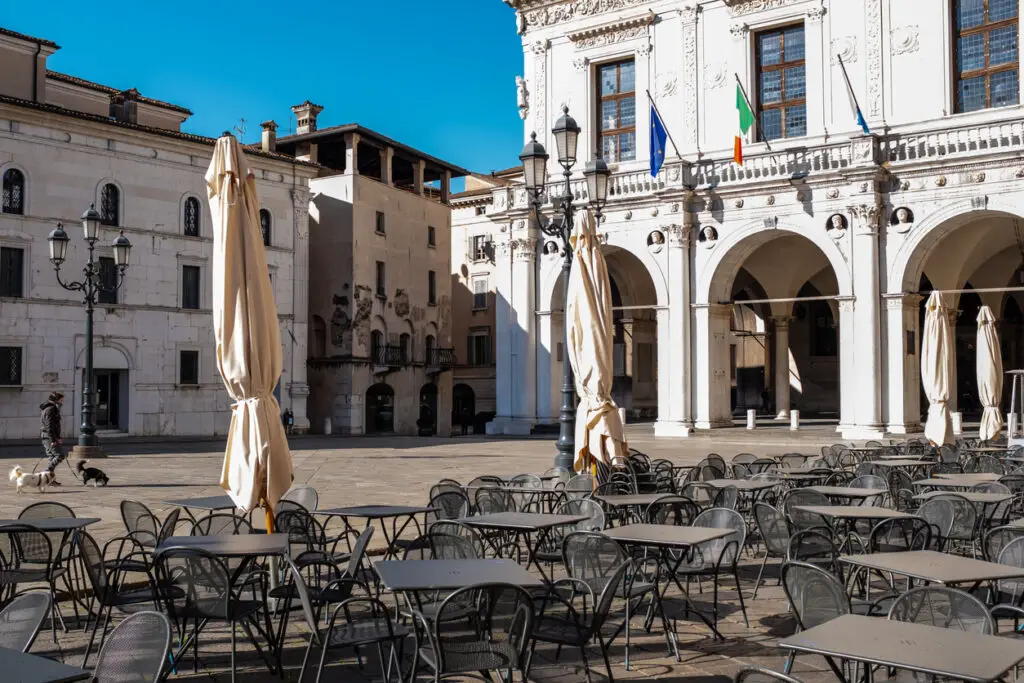 This wine originates from the Emilia-Romagna region of northern Tuscany. The area is better known for premier foods like Prosciutto, Parmesan-Reggiano, and Balsamic vinegar. Lambrusco grapes are used to produce this sparkling wine.
They have a bright purple-red hue. The Italian method traditionelle is used to ferment these wines, which takes much care and attention. So, their flavor is unique.
In the 1980s, Lambrusco became very popular, and the wine is now made in bulk. It usually has a light rose hue with delicate floral notes. It also has strong aromas of cherry, watermelon, violet, orange blossom, and mandarin orange.
Nebbiolo
Top Tip: In the mountains of northern Italy originates a famous wine called Nebbiolo. Like Barolo and Barbaresco wines, this red is made using Nebbiolo grapes. Like most wines from the Piedmont region, this one is also classified under the Denominazione di Origine Controllata e Garantia.
Nebbiolo wine is light to drink and has a light scent too. But it also has strong hints of red fruit and rose. The taste is known to stick to your entire mouth: teeth, tongue, and gums. Some of the more unique flavor profiles are anise, cherry, coffee, and some earthiness.
Many people like pairing Nebbiolo wine with a roasted lamb rack full of herbs, wild mushrooms, smoked duck, and spinach pasta.
Wrapping Up
Italy has a rich history in winemaking, and time has not taken its toll on it. Today, they are still producing some of the most popular and loved wine styles. You won't be able to pick a favorite if you haven't tried them all, so pick one up from the store for your dinner party!
Remember, wine is all about personal preference, so you have to find your perfect pairings yourself. We hope you enjoyed this article on why are Italian restaurants closed on Mondays. Here is a toast to your health and happiness in the coming year. Cheers!
To living a full-bodied life,
Wesley