We have all seen the many quotes and memes about how aging is "like fine wine. It gets better with age." There is a common misconception that all wine gets better with age. Yet, the majority of wine produced today is best consumed within a few years of release. So why does wine get better with age?
Some wines get better with age due to chemical processes that occur in the bottle. These processes include the mellowing of tannic and acidic flavors which results in a smoother mouthfeel and more balanced flavor.
Getting your hands on a wine that ages well a rarer than you think. When you do have a wine that will benefit from aging it can result in a wonderful experience.
From the moment a bottle of wine is produced it continues to evolve and change. Let us take a look at what it means for wines to age.
Wine Aging Basics
Wine is composed of complex compounds that continuously interact and change from the day it is bottled.
Young wine often has brighter fruit flavors, tighter aromas, crisper acidity, and sturdy tannin (for red wines and select whites). As the wine ages, these all become duller and eventually fade away.
The key is to figure out when a wine is at its fullest potential in terms of flavor and balance. This point is when a wine is said to be at its "prime."
Some wines do not contain a lot of harsh tannin or acidity. Over time they may become very flat and lose a lot of what makes it enjoyable.
Others can be very harsh and astringent. Allowing time for the compounds to converge they may become softer, more complex, and balanced.
It really depends on the wine in question. Aging doesn't make wine better. Some wines benefit from the time and others do not.
If you look at it in this way, that wine develops and changes, you will understand that it can make some wines more desirable and others less pleasing.
As wine ages, tannin turns into sediment and different flavors develop. Its color changes from bright to dusty slightly browning color. It softens a harsh wine with a lot of structure into a balanced harmony of aromas, flavors, acid, and tannin.
You will find fruit flavor taste dried and additional vegetal aromas develop. Sometimes a nutty flavor comes about
What Determines Quality in Wine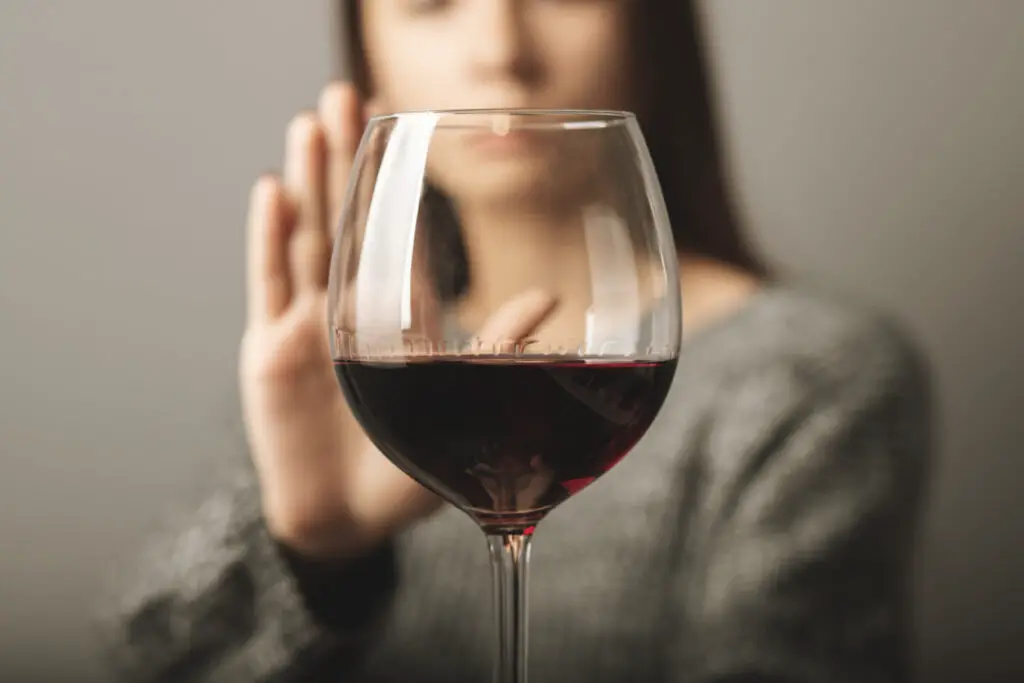 It is often said that quality wine ages well. What does quality mean?
Author Note: Enjoying a type of wine is subjective. One of the beautiful things about wine is that there are so many varieties and styles that everyone can find something that suits their palate.
Quality is often referred to as subjective. Even if a wine is of quality you may or may not like the taste of it. It distinguishes wine that puts forth the best expression of itself in terms of wine production, variety, and region.
There are factors during winemaking that can influence the quality of the final product. Some of these are climate, weather, growing practices, and winemaking methods.
Some traits that will help you distinguish a quality wine are balance, complexity, typicity, and finish.
Balance means that all of the components of a wine are in harmony. Acid, tannin, sugar, alcohol, and flavors do not overpower one another.
Think of complexity like layers. A complex wine will offer many different flavors and nuances with each sip. You enjoy more than one dominant flavor.
Typicity refers to how close its characteristics are to what is expected for a wine's variety, style, and place of origin.
Finish, or length means that the wine lingers on the palate. Wines that do not fall flat allow you to savor and discreet the wine for longer.
Some quality wines are at their peak without aging. However, for a bold red wine to age gracefully it needs these backbones to develop well over time.
Changes in Wine During Aging
During the aging process or maturation, several chemical reactions take place. The composition of wine can change drastically. Some changes are unnoticeable while others have a great sensory impact.
The first thing you may notice is an alteration in color. Golden hues shine through in white wine that eventually turns brown if aged too long. A young red wine's bright purple tint evolves to orange and clay red hues.
How a wine tastes changes over time. A harsh astringent mouthfeel will become rounder and smoother.
Aromas and flavors develop into rich complex characteristics.
Color During Aging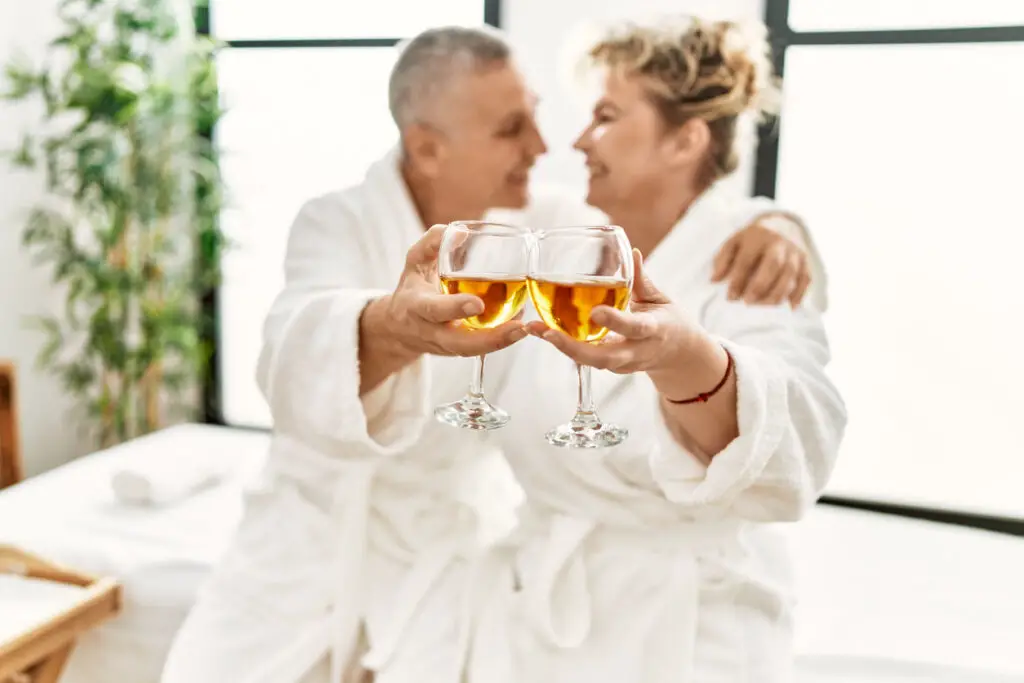 Color is one of the first things we take note of in a glass of wine.
White wine typically starts out as a light yellow. When the wine is exposed to air or through maturation it gets darker and eventually a brownish color.
During winemaking, techniques are used to minimize oxygen exposure. Sugars in white wines may caramelize altering its color.
Top Tip: Young red wines are usually a bright purplish-red color. This is imparted on the wine from the grape skins during fermentation. The pigment molecules slowly change and mingle with tannin during maturation.
PH and oxygen play a role in this color transformation. In the absence of air pigment also polymerize.
Taste and Texture During Aging
If the right wine is aged well it will develop a rich soft smooth mouthfeel. There are a few chemical reactions that influence a more desirable flavor.
A wine will see a reduction in acidity and its phenolic (such as tannin) will polymerize.
Astringency and bitterness primarily come from its phenolic compounds. Over time as these polymerize, and some evaporate, the wine becomes milder.
Too much acidity in a bottle of wine makes it taste astringent. During maturation acid precipitate and esters form making the wine softer.
Harsh tannic reds soften into a velvety mouthfeel. White wines can take on an oily texture.
Flavor and Aroma During Aging
Large changes in smell can occur when a wine ages. Alcohol and esters interplay and change how it presents its key aromas.
There is a reduction in fruity aromas. There are also new aromas that develop and a blending of all smells and flavors. The results in a bouquet displaying harmony.
Young wines present their primary flavors like cherry, plum, citrus, or grassiness. Winemaking methods can introduce secondary notes. The use of oak may offer the flavor of vanilla and malolactic fermentation adds a buttery sensation.
During maturation, tertiary aromas develop. You may find that fruit flavors taste dried and herbal earthy notes begin to show up.
Wines that Age Well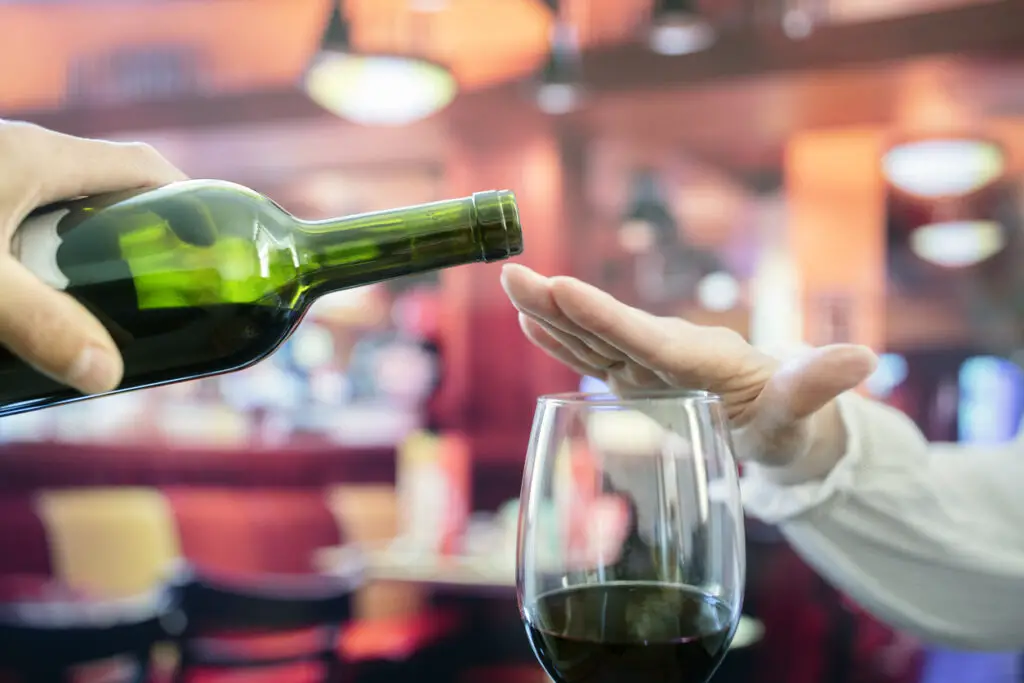 Typically strong, harsh, or astringent red wines made of quality will benefit from some time in the cellar. Highly concentrated wines with balanced acidity alcohol and tannin will mature well.
Author Note: Because of their lack of tannin, there are very few white wines that will get better with aging. Wines with strong aromatics but low acidity will become flat over time. There has to be enough acid in this type of wine to benefit from aging.
Some examples of white wines you might consider aging include Riesling, Gewurstamener, Chennin Blanc, strong chardonnay, and white Bordeaux blends.
Though there are a few exceptions, most roses should be consumed shortly after release.
Top sparkling wines are eligible to join your cellar, especially those made in the traditional method. Some producers sell sparkling wine that is still on its lees which protect them from oxidation.
Dessert wines age nicely. Sugar has preservative qualities.
Wine regions that have warm summers and cool winters have the potential to produce wine that ages well.
Why Wine is More Expensive with Age
As time goes on there are fewer and fewer old wines available. Like any product, supply and demand rules, the rarer it becomes the more expensive it gets.
To age a wine properly it takes the right equipment (temperature-controlled storage), time, and patience. Many people do not these capabilities.
To be able to purchase wine at its peak is somewhat of a luxury. The seller has to account for expenses of the original purchase and anything required during cellaring.
Many times aged wines are chosen because their particular vineyard and vintage was an exceptional release. This adds value to the wine.
Conclusion
From the moment a bottle of wine is produced it continues to evolve and change. Most wines produced are best consumed within a few years after they are bottled.
Some wines get better with maturation. Wines with strong personalities will benefit from the mellowing effect of aging.
A reduction in too much acid and tannin can create a smoother wine along with newly developed flavors. We hope you enjoyed this article answering the question "why does wine get better with age?".
To living a full-bodied life,
Wesley